Uniglo (GLO) just broke DeFi. How? By making massively diversified investing super-duper simple. This is just what DeFi needs if it's going to see mass adoption — simplicity. The idea is that all you have to do to get a piece of a vast treasure trove of investments of all kinds is to buy and hold the GLO token.
Uniglo is a DAO that's focused on diversified long-term investing. Anyone who holds GLO gets to vote on what those investments might be. They could include anything at all that can be tokenized. So aside from the usual crypto and NFTs, this could consist of fine art, rare collectibles, rare wine and whisky, stocks, real estate, and gold. Not even Bitcoin Gold (BTG) gets you exposure to actual gold! And try building a portfolio like this in your Trust Wallet (TWT). No can do — until now.
So what do we think is going to beam GLO to the moon? Aside from the simplicity and the potential for mainstream adoption, Uniglo devs have figured out a way to create a long-term investment token that takes advantage of market volatility. No matter how the market is headed, money will continue to flow into the Uniglo treasury, and the circulating supply of GLO will always fall. Forever and ever. Uniglo also makes it profitable for people to buy and hold long-term while dissuading short-term speculation. 
How do they accomplish this impressive feat of tokenomics? It works because when you buy GLO, you pay a 5% royalty to the treasury. And when you sell GLO, you also pay a 5% royalty to the treasury. So whether the price of the token is going up or down, the treasury is constantly growing. Moreover, if the price is going down and needs a boost, the community can vote to use profits from the investments to buy back and burn GLO, thus reducing the supply and raising the price again.
A second automatic burn mechanism sends 2% of every aftermarket transaction to the furnace to be burned, again reducing the circulating supply no matter which way the market is headed. Forever.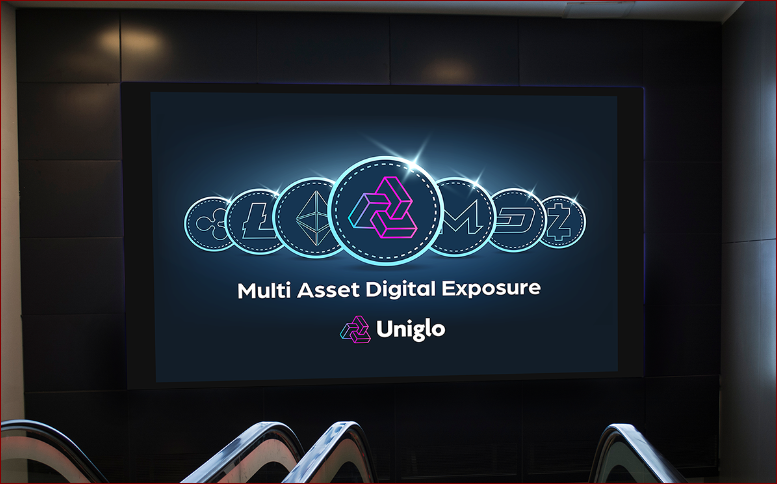 If you haven't noticed by now, let us point out that these tokenomics features greatly favor early adopters, especially ICO investors. You can now get into GLO without paying royalties by purchasing GLO tokens via the private presale (for just $0.013), which ends in mid-October. But don't dilly dally because the price goes up for the final presale round starting mid-September. After that, the presale is likely to sell out. If it doesn't, all unsold tokens will be burned, assuring a fair launch and setting the eternal deflation in motion. 
If you're thinking you might be interested in being part of this community, you can learn more about the project at the Uniglo.io website. Here's where you can also get in on the presale if you are inclined. 
If this project attains mainstream adoption as we believe it will, even a small investment in the ICO could result in a very comfortable retirement.
Learn more here
Join Presale: https://presale.uniglo.io/register 
Website: https://uniglo.io
Telegram: https://t.me/GloFoundation
Discord: https://discord.gg/a38KRnjQvW
Twitter: https://twitter.com/GloFoundation1
---
DISCLAIMER – "Views Expressed Disclaimer: Views and opinions expressed are those of the authors and do not reflect the official position of any other author, agency, organization, employer or company, including NEO CYMED PUBLISHING LIMITED, which is the publishing company performing under the name Cyprus-Mail…more
---