Posted to Cyprus in the 1950s, one ex-British military officer has drawn from personal experience to write a fictional book based on the island during its troubled times. Alix Norman meets him
'On the margin of one of the papers, I jotted down some questions for myself: "What is EOKA? Why are Greek Cypriots seeking union with Greece? How significant is the Turkish minority?'
Thus begins Something To Write Home About, the tale of a British reporter sent to cover Cyprus during the 1950s. Harry Ledbetter is our protagonist, an ambitious young English journalist who, according to the bumph, "is thrust into a world of terrorists, bullets and bombs during the bloody struggle for Enosis."
It may not be a story to everyone's liking, but it's nevertheless a rollicking tale bursting with eclectic characters. We get Harry himself, packed off to Cyprus on the strength of his knowledge of ancient Greek; young Cypriot Anna, who yearns for a role beyond the traditional; and Danny the jaded war correspondent, exhausted by reporting on the battle for control of this strategically important nation.
But while these characters are purely fictional, many of the incidents detailed in the pages are true to life: researched, checked and double-checked by Worcestershire-based author Michael Biscoe who, at the venerable age of 84, continues to maintain a lifelong fascination with Cyprus.
"I left school in July 1956 and was immediately called up for National Service," Michael recalls. "The following June I was commissioned into the Royal Artillery and posted to Cyprus, where I found myself commanding a troop of about 70 men equipped with six state-of-the-art anti-aircraft guns. I was just 19."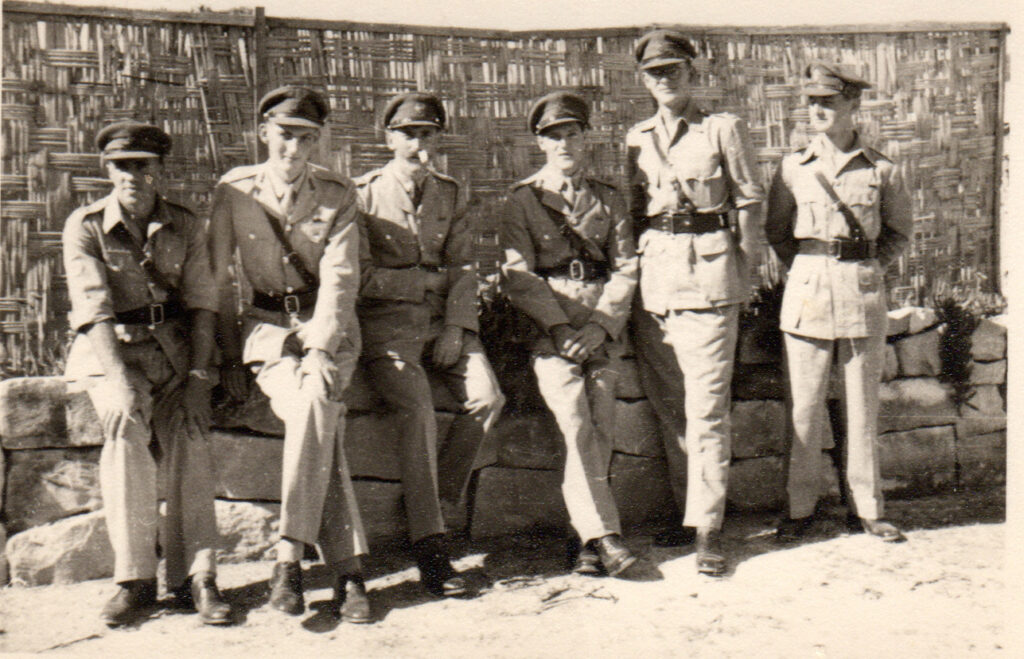 Despite the perils of the time, Michael fell deeply in love with Cyprus. "Whenever I had an opportunity, I explored the island, enjoying its dramatic beauty and the friendly hospitality of its people. Several of us would hire a car and find a deserted beach where we would swim and snorkel for hours in crystal clear water teeming with fish. We visited many of the archaeological sites, which introduced us to the island's long and fascinating history. And we sat in village tavernas; despite the language problem, we managed to talk to charming local people about anything but politics."
Over half a century later, this passion for Cyprus has led to Something to Write Home About, Michael's first novel. "I was going through some of my late mother's papers and came across a bundle of letters I'd written from Cyprus in 1957 and 1958. I sat down and read them in their entirety; transported back 65 years. The memories were so vivid: I could almost smell the goats and donkeys and feel the searing sun burning through the shirt on my back. So when I started writing, there was only one topic in my mind: Cyprus. The Cyprus I remembered from times long past."
Eschewing a factual account – "the personal experiences of former soldiers are two a penny!" – Michael decided to pen a fictionalised narrative of the 50s as seen through the eyes of aspiring young journalist Harry Ledbetter. But many of the incidents he describes – the Nicosia hospital shootings, army roadblocks on the Larnaca Limassol road – are drawn from real life, from both the author's personal reminiscences and his extensive research.
Among other sources, Michael drew from Sir Harry Luke's pre-war description of Cyprus; the diaries of George Grivas; Nancy Crawshaw's Cyprus Revolt, a lucid description of the politics of the time; Fighting EOKA by David French, based on recently released secret Colonial Office files; and The End of Empire, by BBC journalist and MP, Martin Bell, who was himself in Cyprus with the Suffolk Regiment.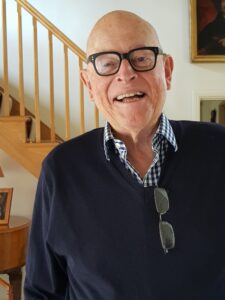 "Something to Write Home About is not a story of the Cyprus we know today: an island of golden beaches, manicured golf courses and miles of waterfront hotels," Michael explains. "It's a fictionalised narrative set in the 50s, when this little-known island colony began to make global headlines with its violent insurrection against British rule."
The story of an enchanted but troubled isle, the tale moves from the streets of Nicosia to the golden beaches of Kyrenia, the smoke-filled bar at the Ledra Palace Hotel to the winter mists of the Troodos mountains; the beauty and danger of an era brought to life through the eyes of a young reporter…
'Soon enough a boy in the crowd found the courage to throw a stone, and then others followed; within a few moments the soldiers were fending off a barrage of missiles. I watched, feeling anxious for them and at the same time powerless. The taunts were becoming louder and more brazen by the minute because the boys knew there was no way the soldiers would retaliate … Then I heard the shots. My fear for the soldiers turned to shock and dread as one of them fell…'
"It's a story that draws the reader into a world of contradictions," says Michael. "A tale of an uncertain and often confused community sometimes in violent conflict with a perceived adversary and at others in tender conversation with itself. It brings to life the dilemma faced by the British government in resolving a political situation whose roots are buried deep in the past; a world in which Colonel George Grivas and Archbishop Makarios were seen as either heroes or villains, depending on where one stood; a place in which various forces battled for the soul of the island, for family, community and country."
By the end of the book, protagonist Harry – having come a very long way from his initial three questions – possesses a much greater understanding of the island. 'Arrogance like yours led us years ago to alienate the Cypriots, and to squander a huge fund of goodwill by mishandling the government of the island,' he tells his staunchly British father. 'We've made no attempt to understand the people and their needs.'
It's a view echoed by Michael himself. "Looking back at my own time on the island with the benefit of hindsight, events have shown that the Colonial Office and many of the politicians involved never fully understood all the issues. Issues," he concludes, "which are so complex, that they're well worth a sequel…"
Something to Write Home About is available through amazon.co.uk in both paperback and Kindle format. The sequel will be released early next year