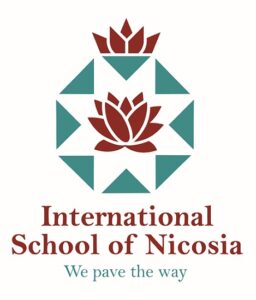 We, as an International School, believe that nurturing wonder and igniting passion – designing a safe and engaging environment with a new school curriculum, will achieve future leaders who are creative, problem-solving and compassionate individuals with critical minds.
Our aim is to stimulate curriculum changes that support teachers to nurture wonder, ignite passion and provide every young person with knowledge, skills and attributes that will prepare them for a lifetime of learning, meaningful adult employment and effective future citizenship.
Our design model incorporates a blend of 21st-century skills using technology, critical- and creative-thinking, problem-solving, working with others (and self) and communicating. All of these attributes are wrapped up in a flexible curriculum that responds to the individual needs of all students.
The key principles and features of the curriculum are:
Learning with Understanding (reducing content and increasing learning with depth)
Building skills to enable the application of knowledge (and skills) across different areas of learning
Measuring curriculum delivery success by ensuring all learners, regardless of their start points, make excellent progress rather than measuring success against age-related outcomes
How do we make radical changes to the Curriculum?
Improve schools' performance and outcomes
Improve teaching quality
Strengthen school leadership
Build pathways for lifelong learning
The curriculum gives priority to providing every student with opportunities to pursue personal interests and strengthening through rigorous, specialised subjects, each of which builds solid theoretical foundations providing opportunities to transfer and apply knowledge development skills in practised application.
The curriculum has key Design Principles:
Learning with Understanding – demonstrating application of knowledge
High Expectations – an inclusive curriculum
Emotional engagement – incorporating continuity of learning
Recognition of diversity
Personal learning goals
Curriculum flexibility
Informative assessment
Student Body representation (Council)
Integrated learning
Additionally, we believe it is 'Time for a paradigm shift in school education'. Within an age-related curriculum, there is an assumption that all can achieve the age-related expectation, whereas in reality this is not the case.
A breadth study identified that in all year groups Y5 to Y9 there is a spread of attainment on entry to the year group that is equivalent to Step 1 to Step 8 in learning expectations
Many students are not ready for an age-related curriculum challenge, but are expected to learn the required curriculum regardless
Based on progressive thinking like David Ausubel ('find out what the learner already knows and teach accordingly') and Lev Vygotsky ('Zone of proximal development' – the region for the maximisation of learning) the conclusion is that mastering an understanding of knowledge and skills and then to apply this becomes central for the new paradigm
We want to avoid the fact that a significant proportion of teachers do not have the skills to differentiate learning sufficiently, let alone to personalise the curriculum to individual needs
We, like all educators with progressive ideas, believe that the judgement to evaluate the success of learning in a school should be judged against the progress students make, rather than the percentage of students making an expected age-related standard
Changing the structure of the curriculum will mean abandoning year levels; we wish to avoid teachers not being able to manage classrooms in which students are not all working on the same content at the same time. In the case of some students being at a disadvantage if not taught the same content at the same time, we shall provide alternative forms of learning and assessment. We will avoid a restructured curriculum that may result in 'streaming' and /or require the development of individual learning plans.
While it will not be possible to do this in some subjects, we would like to place more focus on:
the learner
personalisation
pathways building on the interests of the learners
how a learner's ownership of their own learning can reduce the workload of teachers
develop cultural capital and how different cultures should influence the curriculum to ensure inclusivity
We will need to identify how change will meet our ideals.
We will need to define the timeline as to what a ten year plan for change might look like, ensuring that expectations of delivery are not overshadowed by a profession that does not understand the complexities behind what is needed to make the shift.
This will embed the following targets:
Strengthening the quality of school leaders
Creation of new performance approaches drawing from best international practice
Using identified teachers from the existing best in Class Teaching practices and approaches
ISN has an excellent model for radical curriculum change. It meets a large proportion of the aims that we have as 21st-century learning. It will save us a significant amount of time in thinking around all the aspects we need to cover to produce a comprehensive list of current issues and to provide achievable and economically viable solutions for change.
International School of Nicosia (ISN):
19 Atlantidos, Lakatamia, Nicosia 2306, Cyprus
Tel. +357 22-780527 +357 22-592900
Email: [email protected]
Working Hours: Monday – Friday: 07:30-18:15