Cyprus 4.0 speaks to Joint Managing Director at Marlow Navigation, Andreas Neophytou to get his take on the current environment in shipping in Cyprus and how it is moving ahead
Shipping has been an international affair and vital to global trade for centuries. It has kept and continues to keep people and industries supplied with all essentials and comforts – food, medicines, energy, products and more – whilst helping our world to develop and progress. Seafarers in particular have endured much over the last few years, and their work is truly what makes ships go. Likewise, people ashore are working tirelessly to support crew and ensure such services are delivered to the highest quality.
Please tell us a little about Marlow Navigation.
"Established in Limassol since 1982, we've been supporting our partners, large and small, with tailor-made solutions in commercial ship management. Today, this is backed by a global network of offices in 12 countries, with over 1,000 shore-based staff, 14,000 crew on board managed vessels and 24,000 active seafarers.
"Vessels under our technical management operate from our headquarters here in Cyprus, as well as from offices in Germany, the Netherlands and India. With crew management and training, the same offices are supported by a network of fully controlled recruitment agencies and dedicated, state-of-the-art training facilities."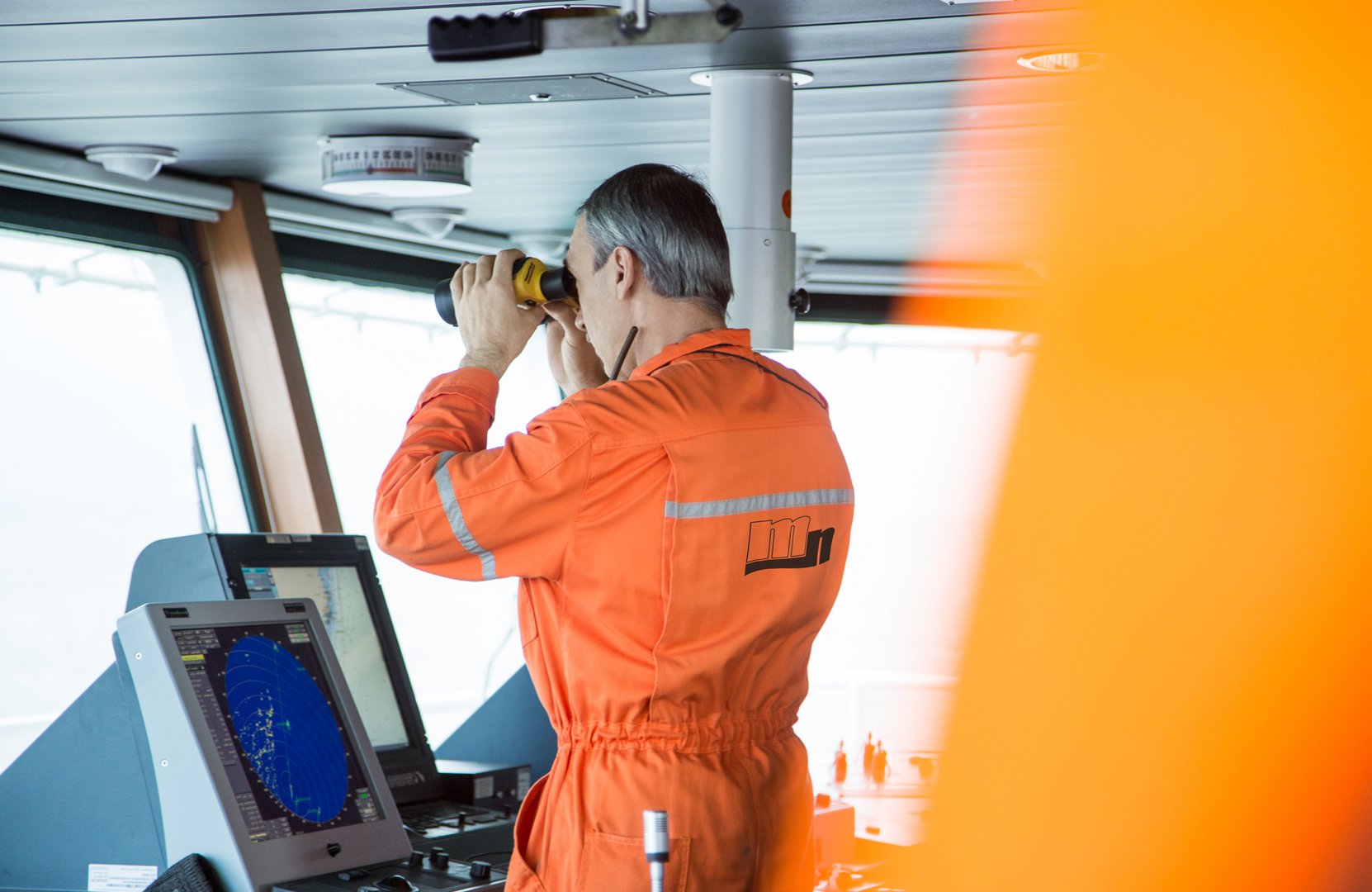 How have you responded to the challenges in the shipping industry over the past few years, such as with the crew change crisis during the pandemic and the wider need to digitalise?
"We must always be ready to adapt to change, if not drive it. At Marlow, we remain fully committed to modernisation and responsive to new digital technologies, environmental best practices and continued training and development of our people, both at sea and ashore.
"Technology, of course, plays a major part in all this. With crew training, for instance, we pivoted with our expansion of remote learning to better reach and support our seafarers, introducing a host of new online courses and digital initiatives. Despite huge logistical and technological challenges, we managed to successfully transform the training and education experience, moving thousands of seafarers and cadets, and our instructors online.
"However, as an industry, we should also not neglect to continue promoting the importance of the human element. They remain central to our business, and together with the technology, we can provide both a modernised and personalised approach to ship management."
How does your company view and sustain quality management, particularly in relation to wider recruitment and crew management services?
"Investment in training and development is the foundation of our services; and of safety and quality. The absolute best asset you can have on-board is well-trained and committed crew.
"Our training management and work with advanced and world-leading maritime training providers ensures a constant and reliable supply of well-trained, competent and skilled marine professionals. It is also vital in setting talent on the right career path, and guides them to adapt well to our company's culture and that of our clients. This also makes all the difference in safeguarding the safety and performance of their assets, and in achieving true customer loyalty and satisfaction.
"Meanwhile, recruiting talent is an ongoing process, very much sustained by our long-established and dependable channels, namely our manning agencies, partner maritime academies and our training programmes. But also, our good name in the industry."
Cyprus has successfully built a diversified and robust maritime industry, which offers a unique set of competitive advantages. Why should international shipping companies and investors consider Cyprus as a shipping hub?
"Cyprus is well-established as a globally leading ship management hub and will continue to advance. The maritime cluster here offers excellent infrastructure and a great deal of resources and knowhow. Many well-known international organisations, as well as start-ups maintain an office here.
"This is a major benefit, as having all necessary providers and stakeholders locally certainly helps foster closer, more personalised relationships, and with this comes greater flexibility and customisation in services. Similarly, the private and public sector also work openly and transparently, allowing for effective synergies and helping to encourage innovation."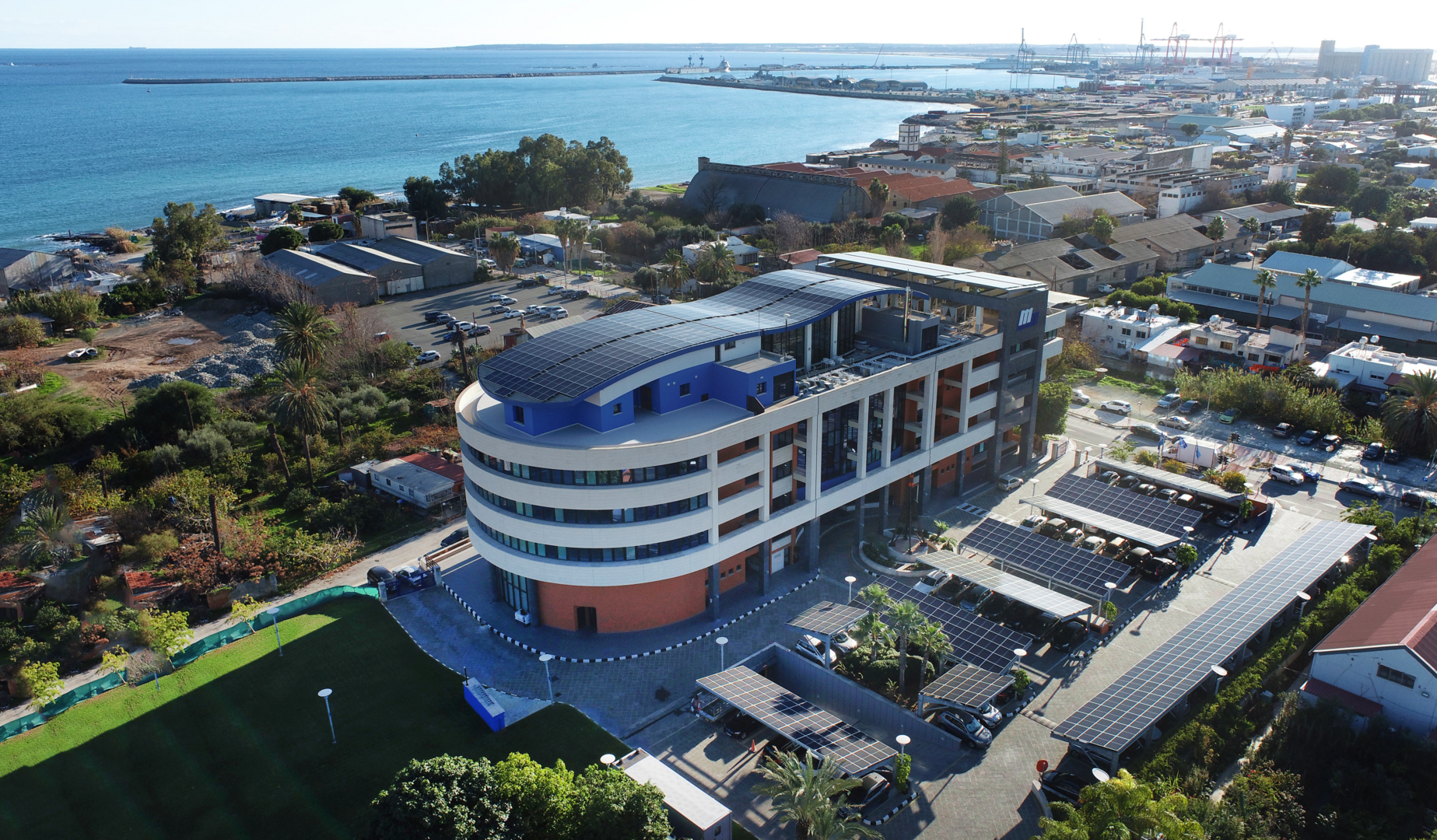 Considering the recent gas discoveries and prospects in Cyprus and the Eastern Mediterranean, what might be the outcomes on maritime businesses like yours?
"Part of our Group, Marlow Offshore based in Hamburg and Rotterdam has been providing services to the offshore sectors for over a decade.
"Our fully managed vessels support clients in the offshore marine, oil and gas, and renewables industries. Meanwhile, over 500 offshore personnel are on board globally on a daily basis, servicing multinational clients who operate a range of vessel types, such as Platform Supply, Anchor Handling Tugs, Semi-Submersibles and Pipe Laying, among many others.
"With our Group's head office and main operational centre being based here in Cyprus, together with our global network, we are well positioned to leverage this extensive experience and knowhow to provide offshore services here in the Eastern Mediterranean region and local market."
How do you see the future of shipping in Cyprus and across the world, and what role will your organisation play, especially with increasing environmental, social and governance (ESG) requirements?
"We are pleased to continue further advancing our company's commitment to ESG. This is something we have been closely aligned to since the formation of our company so many decades ago and something that remains at the core of our principals. From regularly supporting our local communities and people around the world, such as with initiatives in nature regeneration, school rebuilding, and aid to those in need, encouraging diversity and inclusion both at sea and ashore, to always doing everything possible to remain clean, green and transparent.
"Perhaps we have traditionally remained somewhat modest about it all, supporting such initiatives but without the need to overly exhibit it. However, new times also necessitate us to become more vocal. In turn, we have commissioned external consultants that are working together with our in-house ESG Task Team to evaluate and enhance our efforts, and to further develop the Marlow Group ESG Strategy going forward.
"There are many challenges ahead, sure, but also exciting opportunities, and at Marlow we look forward to tackling them and to a future with great optimism."