A month full of performances is set to arrive at Rialto Theatre as October rolls in. Culture enthusiasts can enjoy theatre, dance and music acts as independent productions and festival collaborations take the Limassol stage.
Coming up first is a performance that is part of the Open House Festival. Simon Senn, a visual and video artist from Geneva, will present the performance Be Arielle on October 1 all about the time he purchased the digital copy of a female body online, then embarked on a quest to meet the woman whose body he would go on to inhabit thanks to virtual reality. On Rialto's stage, Simon will share this uncanny experience with the audience.
On October 3, Urbanreflections in collaboration with Lemesos International Documentary Festival, presents the film adaptation of the controversial book The Fountainhead. The film observes an uncompromising visionary architect who is 'heroised' while confronting the collective imaginary, popular symbols, and all collective aspirations. A few short presentations will take place and a discussion will follow.
The following evening will be dedicated to music as four local musicians take audiences on a journey across multiple music genres presenting works of Bizet, Kurt Weil, Lehar, Οffenbach, Hadjidakis, Theodorakis as well as acclaimed Cypriot composers.
Returning to the art of film, the 12th International Short Film Festival of Cyprus will present selected films directed by Cypriot and international filmmakers, offering the local audience a unique opportunity to enjoy the best of international short film cinema. From October 8 to 14, the festival will be showcasing a long list of fiction, documentary and experimental short films from across the globe.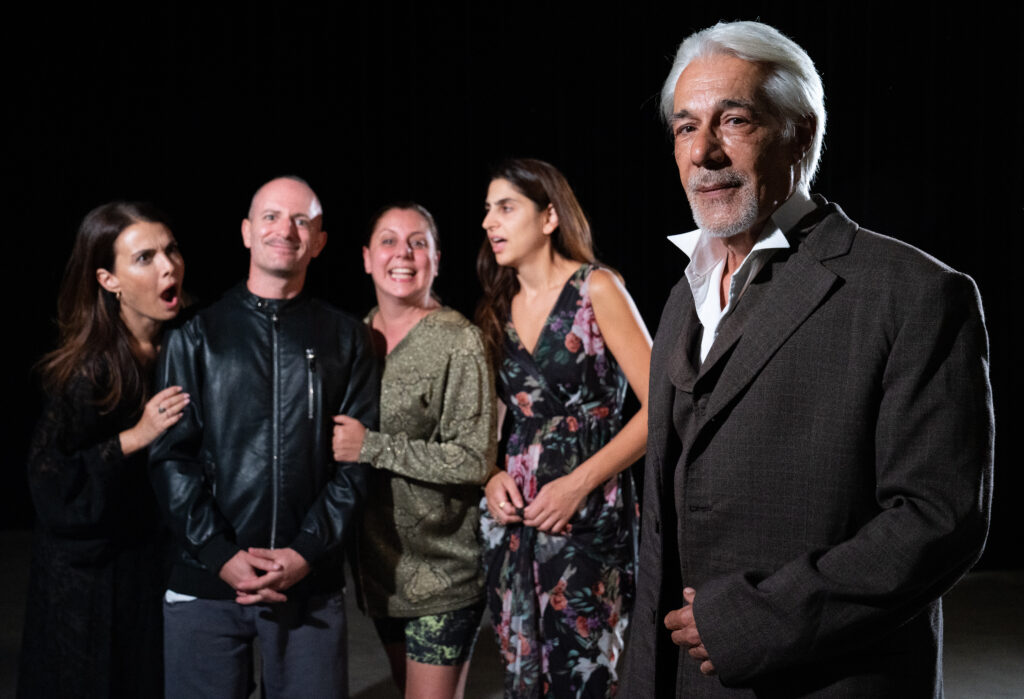 On October 19, Lia Haraki will present her new work, enriched by the sound design of Yiannis Christofides that focuses on the ritual body of the viewer, which the artist will seek to activate with sound pieces in the style of mantras.
A few days later and an interactive event will take viewers out of the theatre and into the city. As part of the Limassol Art Walks, a soundwalk will take place on October 21 and 23 around and across Heroes' Square dedicated to the people who lived in it, are currently living in it and who will experience it in the future. Curated by Maria Varnakkidou and Konstantina Andreou, three walks will take place, free of charge.
The art, architecture and urbanism platform Urbanreflection returns with another event on October 24 introducing the European Landscape Convention. In parallel, and in collaboration with Lemesos International Documentary Festival, it presents the poetic multi-awarded film screening Earth which observes people in mines, quarries and large construction sites in a constant struggle to transform the planet.
Moving on, from October 26 to 28, more than 50 animated films will be screened by both acknowledged and emerging artists from across the world with The Animattikon Project. The festival, in its fifth edition, introduces the collaboration between Kimonos Art Centre, Cyprus University of Technology and Rialto Theatre.
Finally, a play in Greek will close another month full of performances. On October 29, Theatro Dentro presents An Urgent Email from Mr Chekhov with a well-known cast of Cypriot actors including Stavros Louras, Christina Pavlidou, Polyxeni Savva, Marios Mettis and Katerina Loura.
October at Rialto Theatre
Music, cinema, theatre and art performances. Throughout October. Rialto Theatre, Limassol.   www.rialto.com.cy. Tel: 7777-7745