Autumn's cultural agenda is art filled. Dozens of artists come together and collaborate with local art galleries to present group and solo art exhibitions this month.
In Nicosia, Cypriot painter Athina Kyprianides is exhibiting her latest body of work at Alpha CK Gallery until October 8. Titled Mni-me, the exhibition features large scale, puzzle-like paintings which highlight the multi-layered and complex character of memory.
Another painting exhibition is currently on in Nicosia displaying the work of Marion Paschali. The Internal Body of Desire, as the colourful exhibition is titled, is hosted at Gloria Gallery until October 21 and touches on the four desires as described in ancient Hindu philosophy. These are dharma, the desire to become what you are destined to be, artha, the desire for prosperity, kama, the desire for pleasures like intimacy, love, beauty and moshka, the desire for spiritual fulfilment.
In Paphos, a new exhibition of contemporary art by artists of Cyprus is ongoing at Art&Shock Gallery. Professional and amateur artists came together to present pieces under the common title Where Do the Open Doors Invite To? Until October 16, the exhibition will feature various genres, paintings, graphics, sculptures, decorative and applied art by numerous creatives.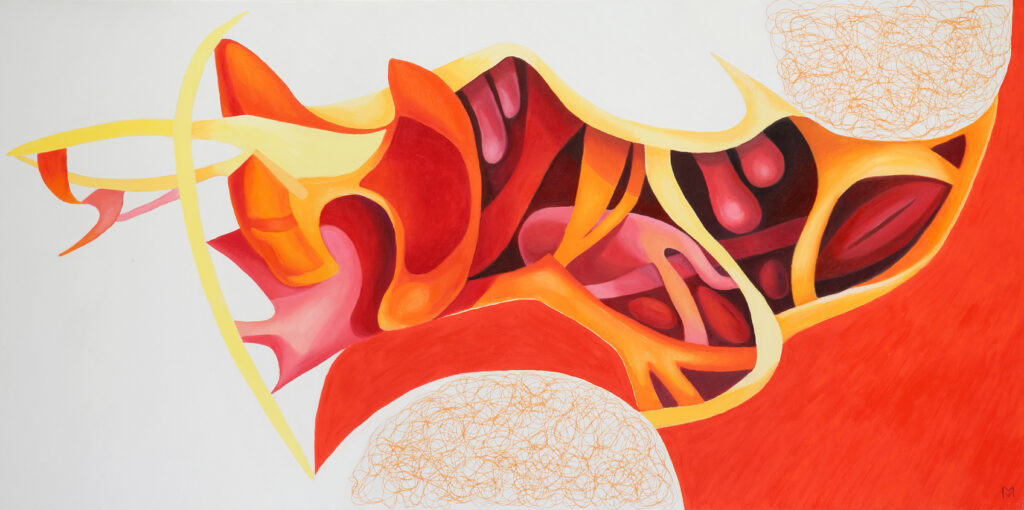 Limassol too welcomes new exhibits to its cultural scene this month. The exhibition at NeMe, Flood Tide of Resistance is held in collaboration with curator Oliver Ressler and opens on October 7. This exhibition brings together several international artists who produce their works in dialogue with the climate justice movements related to both land and sea, in which they consider themselves participants.
Exhibit8's showcase, also opening on October 7, is an exhibition that presents two artistic views of the same subject – sheep and goats. Glass Fence by Renos Efesopoulos, which was exhibited in Nicosia in 2015, features the goats in front of a range of flat backgrounds in shades of blue and painted in oil.
Mni-me
Solo exhibition by Cypriot painter Athina Kyprianide. Until October 8. Alpha C.K. Gallery, Nicosia. Tuesday-Friday: 10am-1pm and 4.30pm and 6.30pm. Saturday: 10am-1pm. Tel:22-751325. www.ackgallery.com
The Internal Body of Desire
Exhibition by Marion Paschali. Until October 21. Gloria Gallery, Nicosia. Monday: 5.30pm – 8pm, Tuesday – Friday: 10.30am-12.45pm and 5.30pm – 8pm. Saturday: 10.30am-12.45pm. Tel: 22-762605
Where Do the Open Doors Invite To?
Group exhibition. Until October 16. Art&Shock Gallery, Paphos. Daily: 10am-2pm and 3pm-7pm. Wednesday and Saturday: 10am-2pm and closed on Sunday. Tel: 26-953900
Flood Tide of Resistance
Group exhibition. October 7-November 4. NeMe Arts Centre, Limassol. Opening night: 7.30pm. Tuesday- Friday: 5.30pm-8.30pm. Saturday: 12pm-6pm. www.neme.org
Glass Fence
Exhibition by Renos Efesopoulos. October 7-31. Exhibit8 Gallery, Nicosia. 7.30pm. Tuesday-Saturday: 10am-1pm and 2pm-11pm. www.exhibit8.com.cy