Vibrant Limassol event plays host to business and technology stakeholders from Cyprus and abroad
By Kyriacos Nicolaou
Startup founders, entrepreneurs, media personalities, technology sector stakeholders and creatives all got together this week at the vibrant Top Creators Conference in Limassol, where they exchanged views and analyses on creativity, innovation and the future of the technological landscape.
The conference, which took place at the Parklane Hotel on Thursday, attracted more than 1,000 attendees from 45 countries, including more than 40 artists and creators, and involved more than 20 specialist sessions, including professional workshops and expert panel discussions.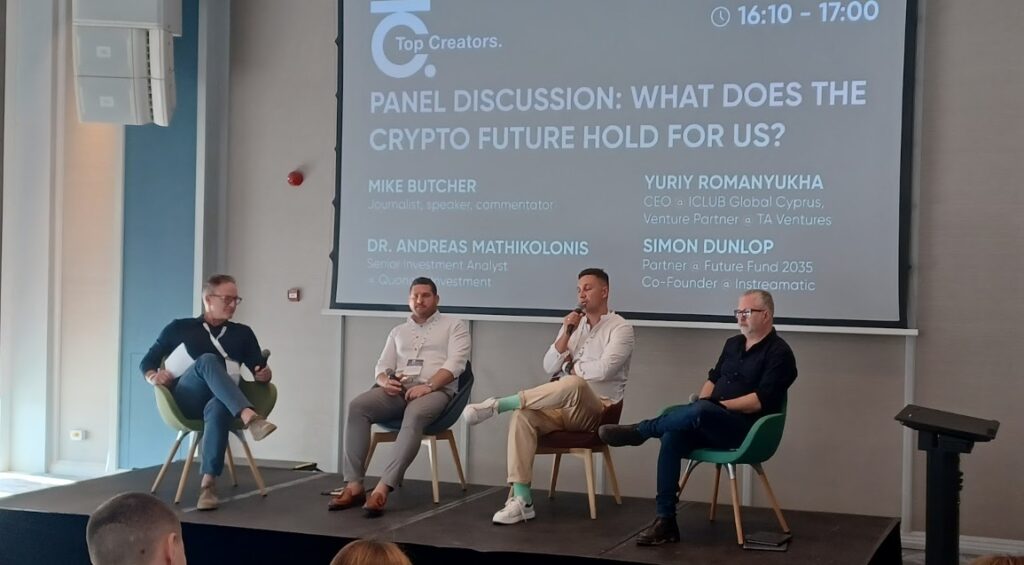 Two of the event's most important and well-known speakers, Simon Dunlop, a partner at Future Fund 2035 and co-founder at Instreamatic, as well as journalist Mike Butcher, the current editor-at-large of TechCrunch, spoke on the key elements of a growing technology ecosystem and how these apply to Cyprus.
"Firstly, it has got to be a friendly environment. Something that I've been surprised to see here is that the legislative framework is friendly in terms of attracting an international entrepreneurial audience. So there are the structures to facilitate someone landing their startup here," Dunlop said.
"Cyprus is already a business centre, so you're not starting from a clean slate. There are already business and technology firms established here. So those are two things that really help," he added.
On his part, Butcher said that to become a successful technology ecosystem you also require a certain culture, referring to the 'pay it forward' culture that is particularly prominent in Silicon Valley, the world's preeminent centre for high technology and innovation.
"You need that kind of culture. For example, can I help you with anything? Can I introduce you to an investor? Can I get entrepreneurs to meet with investors or creators? That's where this event is coming from," Butcher said.
"You have the creator ecosystem, you have the technology ecosystem, and you have the investor ecosystem. Those three elements are really important, especially now, with so many young people coming into the business world. Many young people are coming into this space through the creator economy, so tapping into that energy is really important," he added.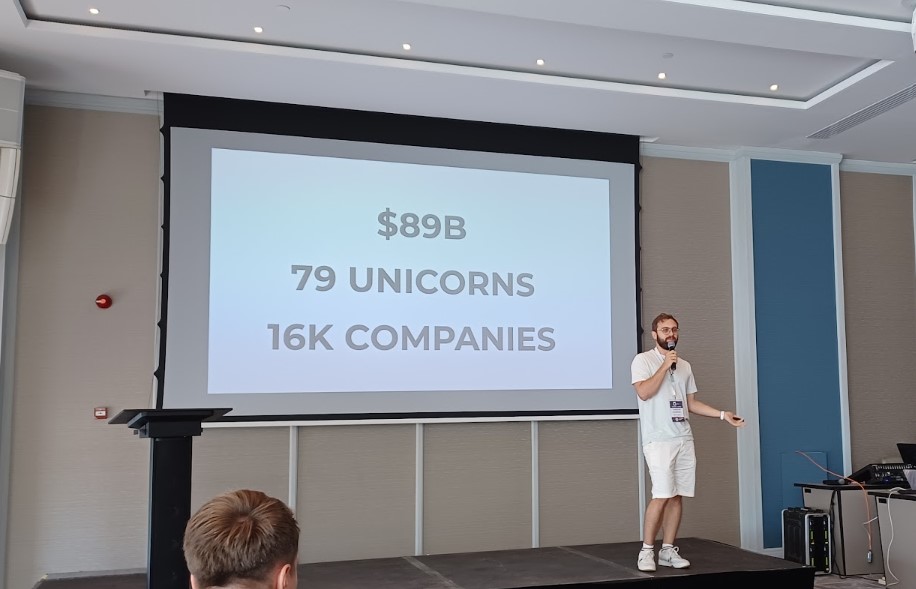 Elsewhere, Vladislav Zdorenko, a partner at NVO Capital, spoke on the differences between Web3 businesses and classic ventures, providing a number of statistics and examples to showcase how the two can vary, both in terms of their approach to their core objectives, but also in terms of attracting investment.
"A lot of venture funds and angel investors are looking for web3 startups to invest in, but it's important to remember that they're still looking at how much they can get in for and at what valuation they can get out for. They want to make money," Zdorenko said.
Zdorenko also mentioned that institutional funds, meaning companies or organisation that invest on behalf of other people, often acts as signals, with other investors wanting to jump on board if they see them become involved with a certain venture.
Regarding fundraising attempts and tokenisation, he noted that while a startup may have its team, marketing strategy, product and business model in place, it's key to keep in mind that venture capital funds invest in value and equity, not tokens.
"One of the biggest red flags for VCs is the offering of tokens," he said.
"Venture Capital funds look for your soul. Who you are. Development experience is less important to them than business experience," he added.
Dariia Vasylieva, investment and operations partner at First Stage Labs, explained how to build and develop your professional network in the venture capital space, entering a new market, as well as the importance and role of communities in professional networking.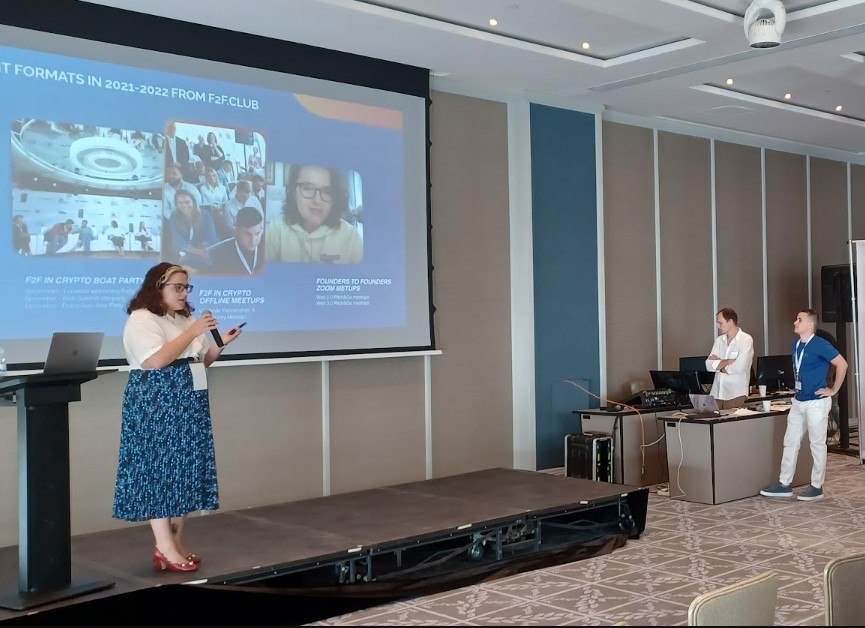 Vasylieva was asked about her experience with converting a contact to a business discussion and what would a reasonable timeline be for doing this.
"The short answer is maybe two weeks, from the first call and introduction to the closing of the deal", she said.
"I'm quite certain that when you reach the point that this person is listening to what you have to say, it shouldn't then take too long for them to decide whether they would like to proceed or not," she added, noting that cultural differences should also be taken into account when deciding when and how to breach the subject with a contact.
Vasylieva also spoke on the difficulty of contact management, particularly when one person might be interacting with you on one social network or platform, while others might be communicating through email or direct messages on another platform.
"Yes, it's ready hard. When I first started I had to learn about all the tools and processes involved. But there are tools that can help you in this effort," she said, before adding that "it is also important to have the right people to support you".
What is more, a five-person panel discussion took place on the events industry and ecosystem, as well as the marketing and media approaches that are being deployed in this space.
The panel included Nikita Daniels, from Linq and Star Hills Production, Reflect Festival's Stylianos Lambrou, head of blockchain business development at AIBC Summit Max Jones, as well as Marianna Tavella, a Cambridge graduate who works as legal counsel at SiGMA, supporting the legal side of events and Ikigai Ventures, where she focuses on venture capital transactions involving startups within the blockchain, crypto and technology spaces. The panel discussion was moderated by startup journalist Panis Pieri.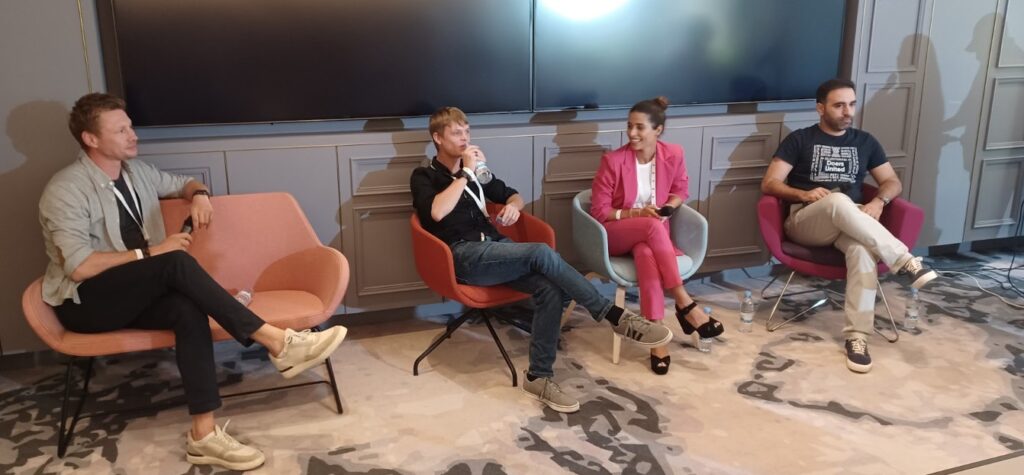 Daniels noted that the event managed to attract many new faces, showcasing the local ecosystem's growth, with many newcomers to the domestic technology scene.
Speaking on the upcoming Reflect Festival, which is taking place on October 20, Lambrou said that "we don't consider ourselves as event organisers, but rather people who are helping other people to connect".
Lambrou noted that the industry is a challenging one, explaining that for himself and his partners, it's not something that is being done for profit.
"Actually, we invest a lot of our own funds to make it happen," he said.
"The main thing is that we believe in the festival and its many benefits to the local economy, especially because it brings so many people from so many countries to Limassol and Cyprus as a whole," he added.
He concluded that such events, along with others of its kind, have helped Cyprus improve its standing and reputation abroad, in turn facilitating the relocation of an increasing number of international workers and companies to the island, with numerous positive effects for the country.