The barbed wire along the green line to discourage irregular migrants arriving from the north was produced in Turkey, reports said on Wednesday.
According to a report in the north first published in Politis, the company responsible for placing the barbed wire along the green line in Akaki and Peristerona to stop irregular migrants is a Greek company, which gets it materials from Turkey.
This does not violate any regulations, as Greece and Turkey do not have an embargo with each other, but Cyprus does.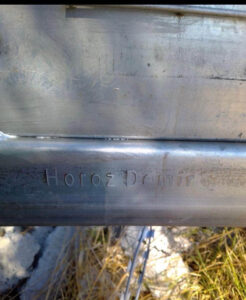 The Turkish company supplying the Greek company with the metal for the Cyprus barbed wire fence and gates, is Horoz Demir.
However, Interior Minister Nicos Nouris, who gave the order for the barbed wire fencing, has been vocal in blaming Turkey for the crisis which has seen thousands of irregular migrants enter the Republic via the buffer zone.
"Turkey, in addition to the systematic policy of colonisation of the occupied part of Cyprus, in recent years has also indulged in an alternative type of colonisation of the government-controlled areas through the illegal channelling of irregular immigrants," he said in July.
He claimed that they are "by the thousands pushed towards the green line".
Last month, Nouris held a series of meetings in New York with UN officials about the migrant flow issue from the green line.
He first met director of the Office of the Secretary-General Courtenay Ratray and then Assistant Secretary-General for Peacekeeping Operations Jean-Pierre Lacroix.
The minister stated that Cyprus, as a member of the European Union, "faces the greatest burden in terms of migration" and requested the help of the UN through its peacekeeping force on the island, Unficyp, which could help monitor and control who enters the buffer zone.
Nouris said both officials showed understanding of the problem, saying that they intend to look into possible ways of dealing with this issue, something for which the minister expressed his satisfaction.