Time spent on the island and relatives in the rag trade have inspired three British Cypriots to launch a clothing line. NIKI CHARALAMBOUS finds out more about it
Inspired by their summers spent in Cyprus, Antonia, Sophia and Antigoni are three vivacious Greek Cypriot women of British origin who, in a short period of time, have established a fashion brand that has been featured on red carpets and British TV, dressing celebrities and women who identify with their distinct Cypriot heritage.
"This project started with exploring the idea of my own cultural identity," fashion designer and co-founder, Antonia Bronze said. "I have a deep-rooted connection with Cyprus, and I wanted to create a line that would represent my own cultural identity as a British-born Cypriot."
Antonia's primary source of inspiration, however, was the Cypriot population in London, which had immigrated from Cyprus in the 1950s, playing a significant role in the rag trade at the time. "Many of my friends had a similar narrative about their grandparents having worked mostly in the rag trade, particularly the women who made a significant contribution to the fashion industry as seamstresses and were also an important part of the development of the community," she added.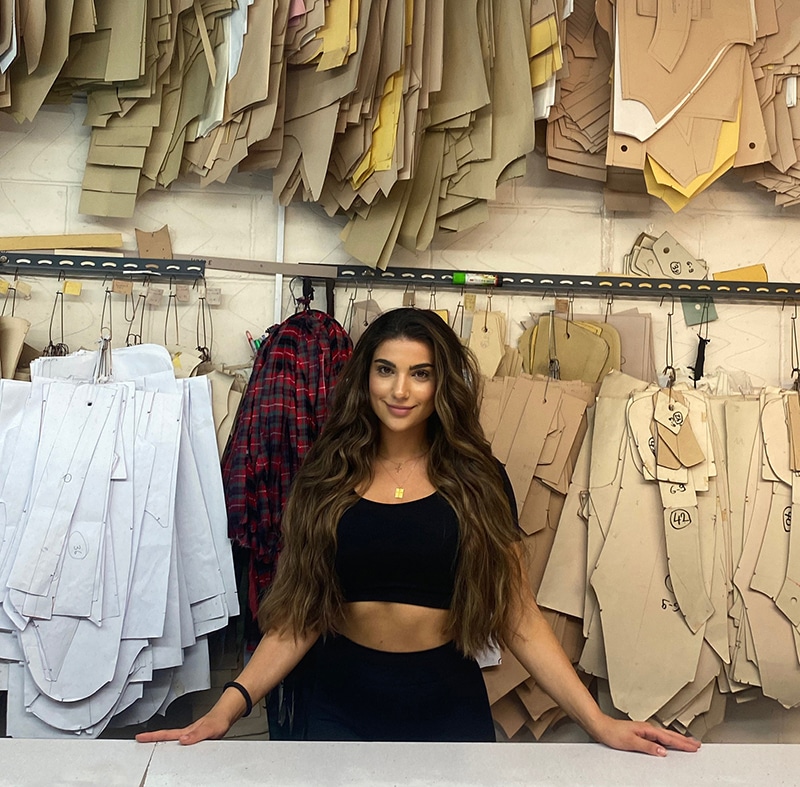 Antonia developed a fascination for sewing machines as a young child and always imagined launching a womenswear fashion label that would combine her Cypriot ancestry with her London upbringing. She created a swimwear line that would evoke the Greek goddess aesthetic of Cyprus' island culture.
"It was crucial for me to use Cypriot models to display my collection, so I reached out to Sophia and Antigoni, and there was an instant connection," Antonia told Living. "Both girls identified with my designs and shared a passion for the line, which prompted us to launch a fashion brand together that would serve a wider audience."
The Antonia Bronze clothing line, which was launched earlier this year, has gained widespread recognition, and appeals to a broad range of women of all shapes and sizes. Customers from all over the world can purchase the brand's products through their online store. "Our goal is to help women of all body types feel great," co-founder Sophia Buxton said. "This influenced our decision to use stretch materials that will enhance a woman's figure whether she selects a piece for casualwear or the red carpet-style options, adorned with Swarovski crystals, appropriate for evenings or special occasions."
According to Sophia, the brand's year-round availability of a consistent colour palette makes it simple to mix and match various pieces. "For instance, our Frappé Nude top is also offered as a matching skirt, bikini, dress, and hair accessories."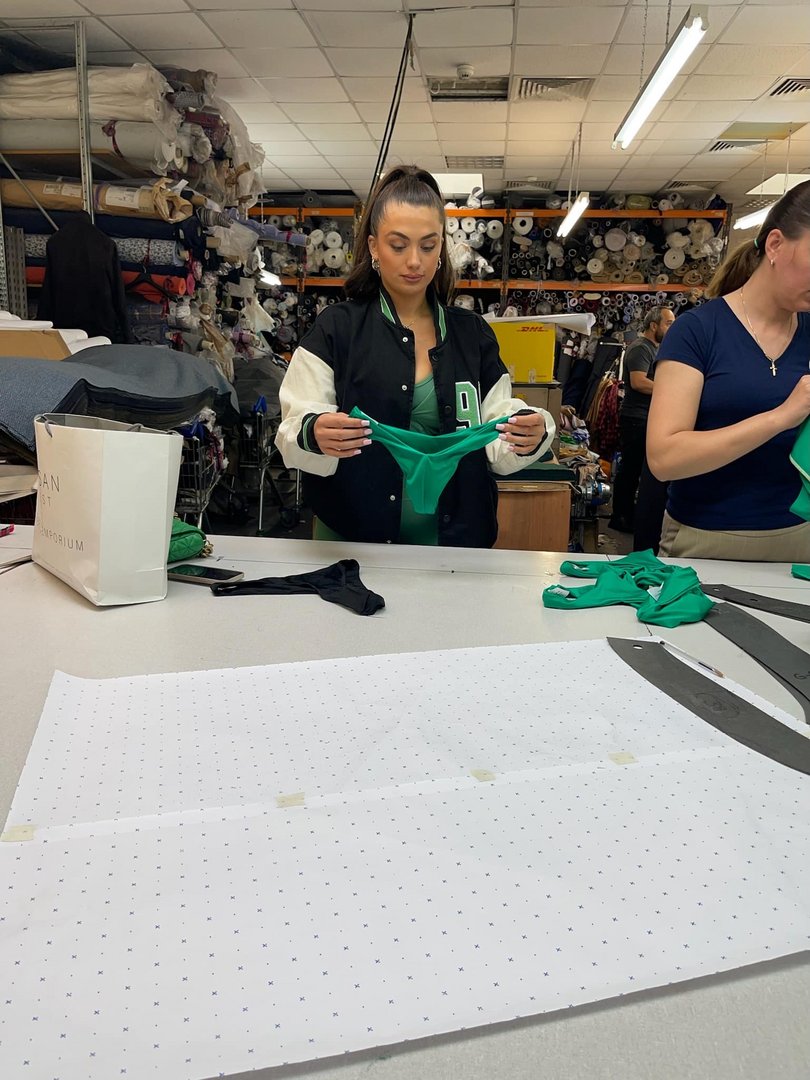 To ensure that their brand takes environmental impact into account, Antonia, Sophia and Antigoni have chosen to design and create their products in the UK, collaborating with a Cypriot-owned factory in North London. "Our Cypriot heritage, which is reflected in every product name, is the foundation of our company," added co-founder Antigoni Buxton.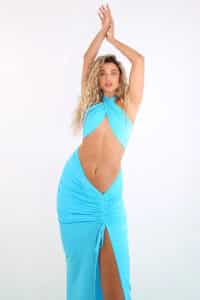 "Together, we have a variety of complementary skills, including modelling, photography, social media and product promotion, among others," Antigoni explained. "Creating new patterns for current and upcoming collections are part of the company's daily operations but we also like interacting with our customers on social media because they are an essential part of our world."
In addition to Love Island, the biggest dating game show in Britain, the Antonia Bronze brand has appeared on the red carpet for the MTV Europe Music Awards, the UK's National Television Awards, while British Rapper ArrDee featured their clothes in his most recent televised performance at a show in London.
Renowned Greek pop artists, reality television personalities, and Antigoni herself – a well-known singer-songwriter and a former Love Island contestant – are just a few prominent people who have worn their clothing.
"Our upcoming collection is going to be accessible to all women and has been designed to accommodate the fuller figure, which will provide shapely women built-in, invisible support," the dynamic trio said. "Our aim is to become a global women's go-to brand while staying true to our Mediterranean roots."