After taking on roles in Cyprus TV and stage shows, one local is now turning his eyes towards the States. PAUL LAMBIS meets him
Ever since that pivotal moment when he watched Jim Carrey perform on the big screen, Yiannis Photinos knew he wanted to be an actor. That dream became a reality when he completed his studies at the same prestigious Hollywood school that entertained the likes of Robert De Niro and Marlon Brando.
Today, Photinos is back in Cyprus appearing on TV shows and sharing the stage with renowned Cypriot actors. His focus, though, continues to be on the US, where he expects to be in the not-too-distant future.
Photinos' larger-than-life personality impressed me from the start. As we talked about his acting influences and determination to study at the Stella Adler Academy of Acting and Theatre in Los Angeles, the fighting spirit that pushing him outside his comfort zone and enabling him to realise his aspirations became apparent.
Born and raised in Limassol, Photinos, discovered his passion for acting at a young age after watching Carrey's energetic slapstick performances in films such as Ace Ventura and The Mask. "I became fascinated, mimicking his acting style and acting out scenes in front of my family," Photinos said. "The more I immersed myself in film, the more acting techniques, and genres I learned about, and the more I came to admire one of the greatest actors of our time, Al Pacino."
Like most aspiring actors, Photinos had his heart set on Hollywood. "I was motivated to succeed and make my mark as one of the first Greek Cypriots to study and excel in acting in Los Angeles," he said.
But he experienced a setback after visiting the Stella Adler Academy in Hollywood for the first time, realising his financial situation would prevent him from attending. "It was a sad time for me, however I realised that when you are at your lowest point, you need to pick yourself up and find solutions to make things happen."
On his return to Cyprus, he worked in the forex market while also acting on the side, writing, and creating his own web series. Photinos put in a lot of effort in to get into the famed film academy, and after two years, and with his parents' support, he was well on his way to becoming an actor.
"I used to think of myself as a comic in the beginning," Photinos told Living. "The Stella Adler Academy, on the other hand, opened my eyes to endless possibilities and potential, and I realised my versatility as an actor, and I particularly enjoy playing the villain."
The accredited school exposed him to a wide range of film genres, including drama and horror, and to challenging roles such as drug lords, assailants and people with mental disabilities – roles he had previously believed he would never be able to play. "The Stella Adler Academy really structures its students, pushing them to explore other acting techniques as opposed to sticking to one specific style.
"I even dabbled in singing, although I personally feel I do not have a voice for that," he admitted jokingly.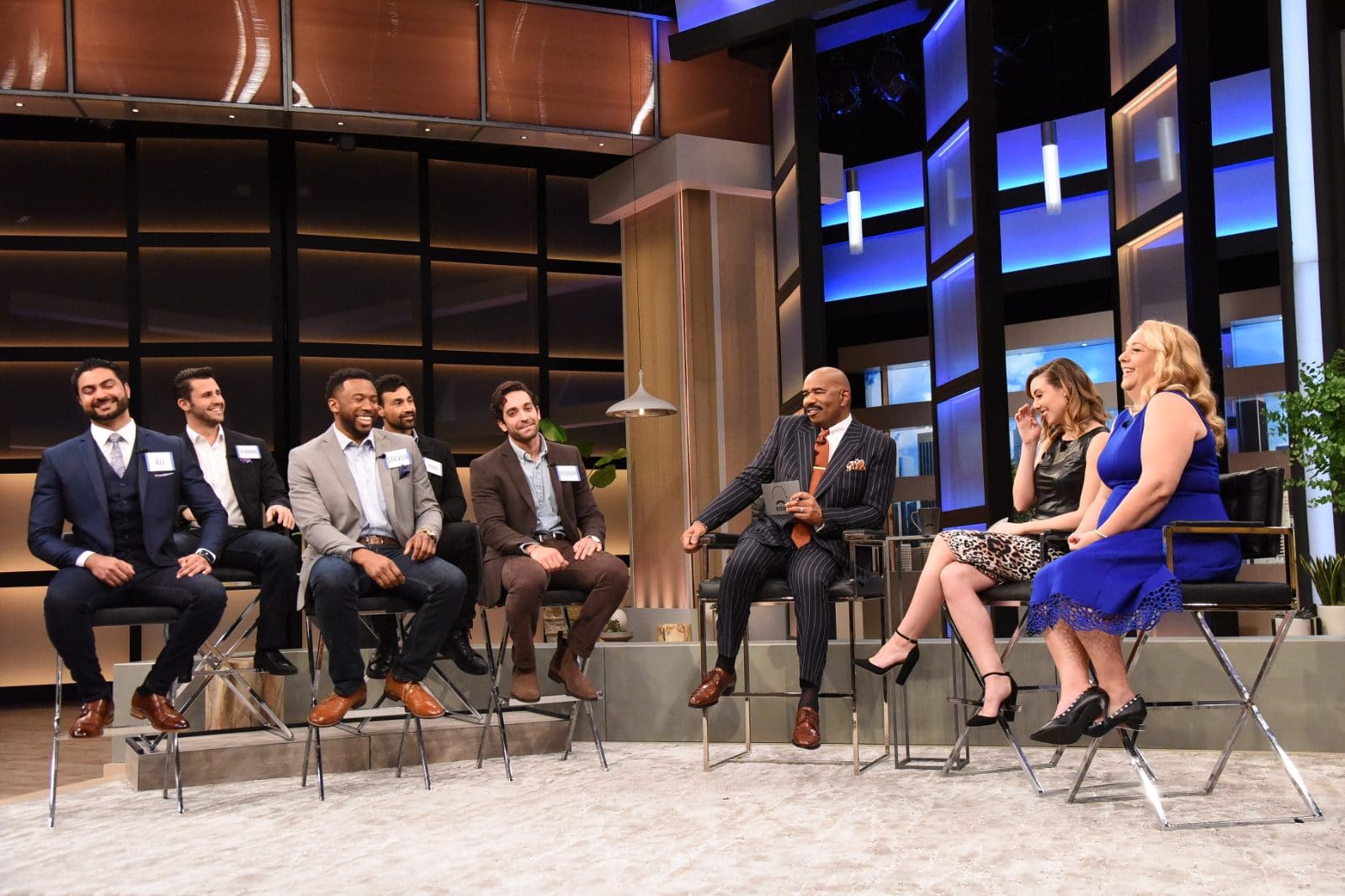 Photinos acknowledges that the entire process of learning to become an actor was quite difficult, particularly when method acting was not involved. "To create compelling performances, the school's technique relies on imagination rather than personal and emotional recollections, which restrict an actor's range."
Photinos believes Cyprus is making progress towards becoming a unique filming location, but there is still much work to be done, especially when it comes to special effects. "We are still extremely behind in that field as the island does not have studios that cater to this," he said. "We also need to improve our content because Cyprus' television sector is still primarily devoted to traditional village programmes."
But one of his defining moments took him much further afield than that, with an appearance on The Steve Harvey Show. "I was chosen by Steve Harvey to take part in a dating segment, and I made it to the final stage when I was interviewed by the contestant and Steve Harvey himself."
Another significant moment was Yiannis' appearance in the summertime theatrical production of Souvenir Shop Cyprus alongside George Zenios and Costas Vichas. "It was a privilege to work with two of Cyprus' most distinguished actors, and I feel honoured to consider these actors as mentors and friends."
Although not yet feeling accomplished, Photinos believes he is "off to a good start" working with wonderful people and evolving as a performer. "Although I have a few things lined up in Cyprus at the moment, I am hoping to head back to the US to give it another go.
"I have always held the view that everything is temporary in this world; nothing, good or bad, lasts forever, especially when one is an actor. However, we must always remember to have faith in the process and enjoy the ride as it unfolds."