I met Nicos over a decade ago. Both in our late 20s, we initially connected around our love for canoeing; it was obvious we both thrived on exercising in the fresh air and close to nature.
Since then, we have followed the seasons together, and meet for carefree days out and about; at times for gentle paddling excursions by the sea, or – more to our liking – epic adventures on the higher planes of the island. Come to think of it, it's poignant how we never really spend time together, other than these excursions. Unless we're driving off into the unknown and slaloming through open waters, there's nothing that really unites us.
Having said that, when I told him I had finally bought my own Range Rover Sport, he jumped at the occasion. Not only did he exude an excitement I had never seen in him before, he said our adventures would, from now on, be even more freewheeling.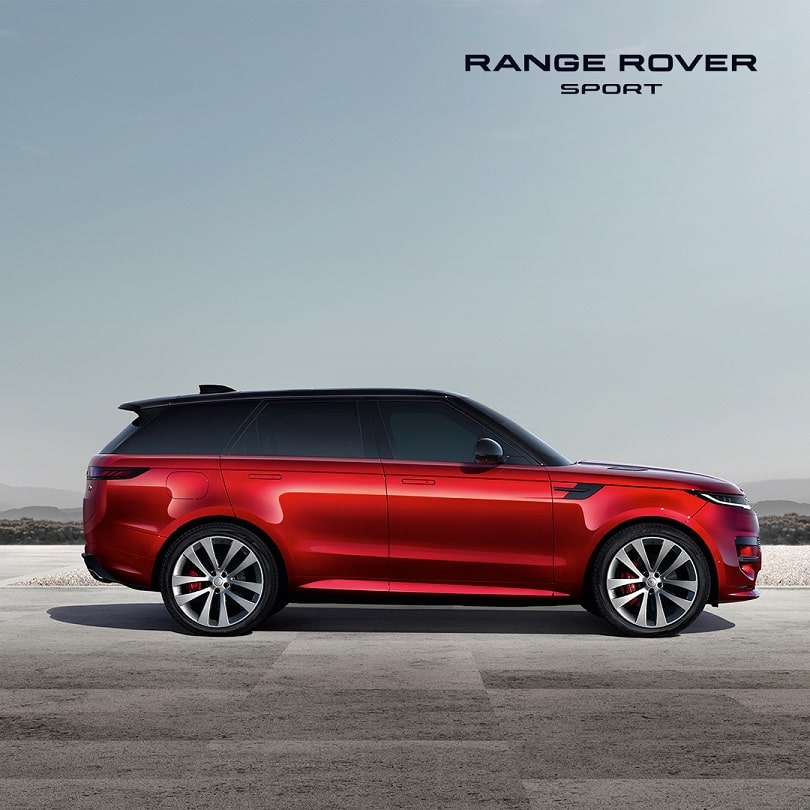 "The new Range Rover Sport combines sporty luxury and dynamic appearance with top performance, on- and off-road," he told me over the phone. And in no time at all, we had agreed to meet at the Germasogeia roundabout in Limassol the following morning. We would navigate the surprises of the dam just below the village of Alassa, with nothing to stop us exploring the area's challenging character. We were in for a ride.
A number of friends had already told me the new Range Rover Sport was an icon in its own right. But as we each sipped our travel-cup coffees, making our way to the mountains, it was Nicos who convinced me that, indeed, my new car redefined sporting luxury.
Packed with our two canoes and all the equipment we needed for the day, our ride exuded a bold, dynamic look. Modern, advanced and with the refined interior that surrounded us, I realised my Rover maintained the brand's identity with dynamic elements and secular proportions, all while providing us with leading technologies to ensure our comfort and safety.
Being the first new Range Rover Sport in nine years, it was clear that the innovation behind the model I had chosen would accompany me on all my journeys. Equipped with ZF eight-speed automatic transmission and Intelligent All-Wheel Drive, I could sense how efficient our drive was, regardless of the bumpy terrain we were driving through, as well as how optimised the car's focused, on-road performance was. It was Nicos who boasted about the heated and ventilated front seats with massage functions, which he deemed ideal for the exciting, yet smooth ride we were experiencing.
"It's just sportier," he exclaimed, adding: "and look at you, cruising in your ergonomic cockpit-style driver's position – the cabin has such a comfortable, driver-centric character to it."
And that's when it clicked. While Nicos and I may be very different, sport is our common ground. If we both acknowledged that our canoeing adventures lowered our stress levels, helped us sleep better at night and made us happier persons overall, and if the Range Rover Sport did indeed redefine sporting luxury, then there was no better vehicle with which to combine our preferences. We had found our ideal companion.
I turned the music up. There were so many things to say about my new car, but the powerful Meridian Signature Sound System, delivering high-fidelity music playback through some 29 speakers, subwoofer and 1,430W of amplifier power, truly made my day. Even though we were already well off the beaten track, it felt as if we were sitting in our very own personal sound environment – admittedly, one of the finest automotive audio experiences I had ever had.
Some time later, having parked on the banks of the dam, and ready for what the day would bring us, it was amusing how our sporting adventure was only just about to begin. For, deep down, I felt my brand new Range Rover Sport had enchanted us, and that, whatever else the excursion would provide, we were both already entirely content.