Sony Interactive Entertainment (SIE) content communications manager Tim Turi this week announced that the company will be bringing together two major studios, Bungie and Ubisoft, allowing them to create new content for both Destiny 2 and Assassin's Creed Valhalla.
The content will be inspired by each studio's games, bringing each respective game's universe closer, and creating overlaps and synergies.
"Coinciding with the launch of the new Season in Destiny 2, Season of the Seraph, Bungie is bringing a host of new content inspired by the Assassin's Creed universe into Destiny 2," Turi said.
"Guardians will have the chance to don new armour ornaments and cosmetics inspired by Ubisoft's famed adventure franchise, including three new class-specific armour ornament sets: a Hunter ornament set inspired by Kassandra from Assassin's Creed Odyssey; a powerful-looking Titan set inspired by Assassin's Creed Valhalla's Eivor; and a mysterious Warlock set inspired by the iconic Altaïr from the original Assassin's Creed," he added.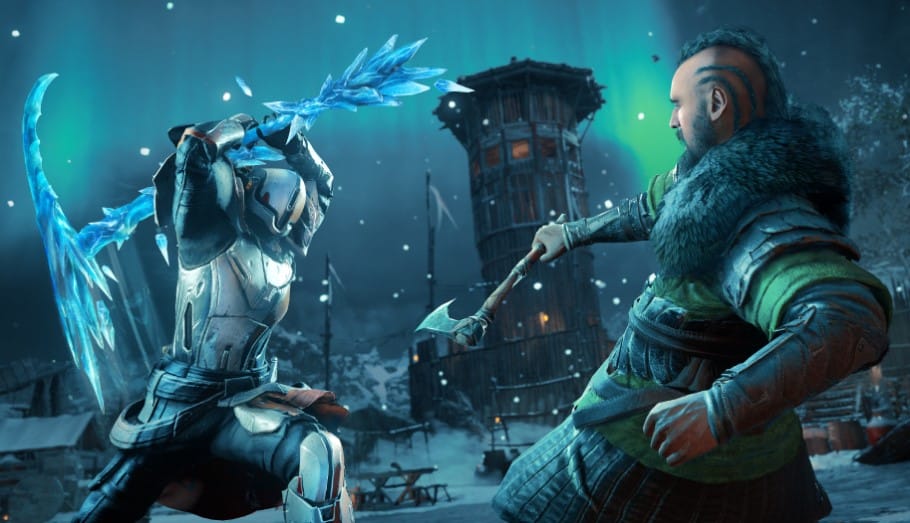 Further to the above, Turi noted that Guardians will also be able to purchase a new ship, Sparrow, Ghost, and a new finisher, all of which are influenced by Assassin's Creed lore.
SIE's content communications manager also said that players can now enjoy new content in Assassin's Creed Valhalla that is inspired by Destiny 2.
The new content includes a new character pack that features two new armour sets featuring Destiny characters Lord Shaxx and Saint-14 and two Swords inspired by a pair of iconic Exotic Destiny weapons: the Gjallarhorn Rocket Launcher and the Thorn Hand Cannon.
The content also includes a new weapons pack with four new weapons that have been designed with Destiny's subclasses in mind, including their own custom effects and gameplay perks.
"We had to consider how well each of the characters we chose would fit into the different Destiny Guardian classes," Bungie's Ian McIntosh said in an interview with the official PlayStation blog.
"It was very easy to imagine Altaïr as a Warlock because his long robes perfectly fit the typical Warlock look in Destiny 2. We thought Eivor, being very tough and carrying a shield, would make a great Titan. And Kassandra works well as a Hunter because of a lot of similarities she has with that class—there's the lightweight leather and cloth garb as well as her stealthy fighting style," he added.
McIntosh went on to say that the Assassin's Creed character style, which he would describe as fantasy inspired by the fashion of the historical period in which each story takes place, has a lot of similarities to what you might see in Destiny 2.
"Both games draw inspiration from the real world and then put their own unique twist on it," McIntosh noted.
"The one missing ingredient though, which you always see in Destiny 2, was the science fiction element. For these armour ornaments, we mixed in a few additional hard surface armour components that have that classic Destiny look to them. The best example is the addition of Guardian helmets, which replace the human faces," he concluded.