There is something special about the Starbucks holiday season. Maybe it's the people behind the bar wearing the red apron, or the first sip of coffee that makes it more magical than ever.
Or maybe it's the feeling of walking into a Starbucks store and seeing the start of the holiday season closer than ever with new and favourite flavours, unique coffee varieties and, of course, the usual anticipation of all the new accessories.
Whatever the holiday may mean to us individually, this Christmas, let's celebrate it in the company of those we love and share the "warmth" of the season at our favourite place, Starbucks.
After all, the most festive choices are here again, and we're sipping all our favourite holiday drinks!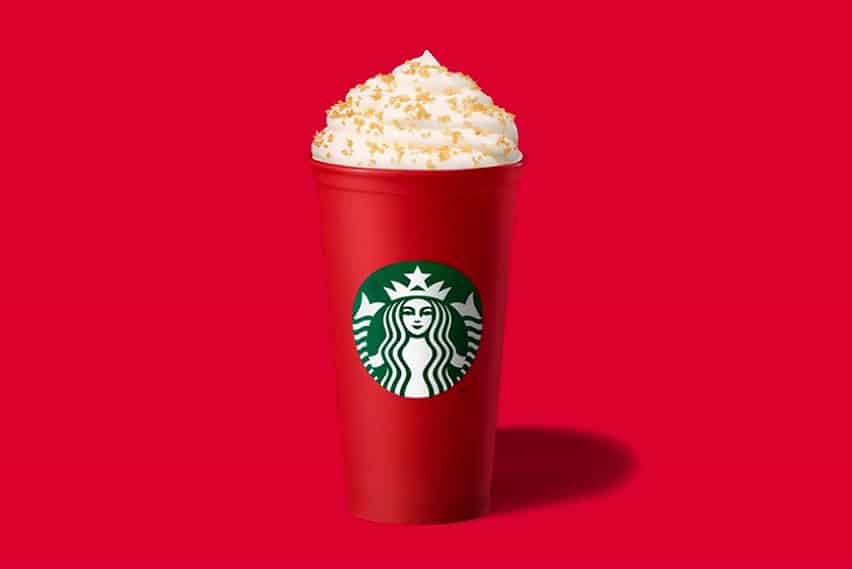 Toffee nut latte
Doses of espresso, married with velvety steamed milk, unique caramel and hazelnut flavours, and topped with whipped cream, dusted with caramelised nut flakes. The beverage that has stolen everyone's heart is available again to enjoy hot, cold or as a Frappuccino®.
Gingerbread latte
Sweet and slightly spicy, with Gingerbread flavours, this Latte blends doses of espresso and frothy steamed milk, finishing off with a whipped cream and crushed cookie topping. From the very first sip, it's magic – whether served hot, cold or as a Frappuccino®.
Caramel waffle latte
Inspired by the beloved caramel waffles, this beverage is our sweetest temptation this Christmas. The intense espresso roast, with a blended milk and caramel waffle flavour, creates the most amazing taste sensation. The finishing touch of whipped cream and caramelised waffle flakes with spices make it unforgettable. Also available as a Frappuccino®.
Praline cookie hot chocolate
Featuring blended chocolate sauce with steamed milk, as well as a baked cookie flavour with caramelised hazelnut and almond accents. Topped off with chocolatey whipped cream and a biscuit and walnut crumble. No chocoholic will be able to resist.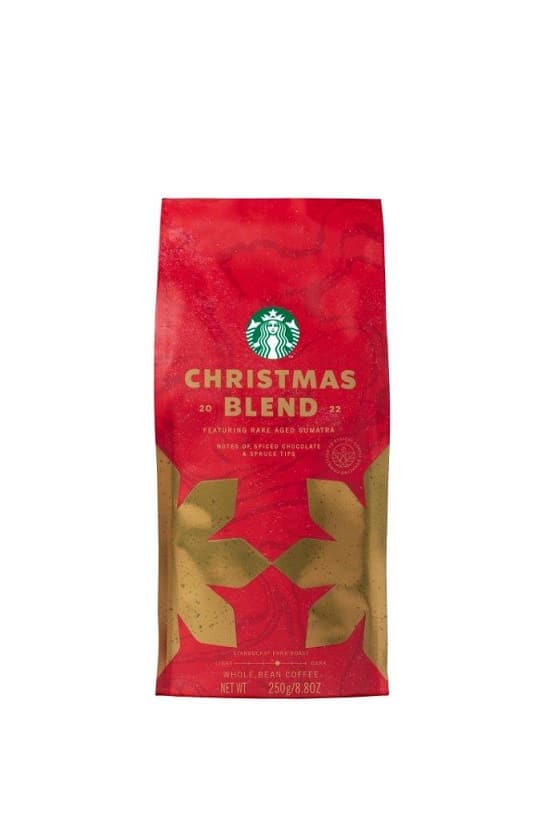 Festive blends for purchase are back
Coffee fans will be glad to hear that their favourite coffee varieties are also making a return, making every moment… a celebration!
Starbucks® Christmas Blend: Spicy and delicate, the beloved Christmas Blend is back to give us unique moments of pleasure, having been one of our signature offerings since 1984.
Perfectly aged beans from Sumatra and intensely roasted beans from Papua New Guinea, Guatemala and Colombia bring a rich and intense flavour to our cup at any time of day, providing a sense of warmth at this special time of year. We can also enjoy this blend in the form of Nespresso® machine compatible capsules.
Starbucks® Blonde Christmas Blend: A sweet combination with hints of fig, made to bring out the softest version of the traditional blend. Starbucks invites us to taste beans from West Java and Papua New Guinea, which bring an unexpected smoothness to our cup.
Festive gift suggestions
All our blends also double as the most beautiful Christmas tree ornaments, while our coffee accessories will make loved ones smile and appreciate the little festive surprises we're offering them this holiday season.