The Central Bank of Cyprus (CBC) on Tuesday announced the launch of a new Innovation Hub in the field of financial technology (fintech), in an effort to encourage and support domestic financial innovation.
According to a statement by the central bank, the Innovation Hub aspires to be an official communication platform between the supervisory and regulatory authorities and businesses or startups active in the financial technology sector, where their operations combine innovative technological elements with financial services.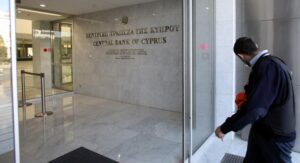 Moreover, the announcement clarified that access to the Innovation Hub by any interested parties will be based on predetermined objective criteria.
The CBC will provide non-binding guidance to requests, including providing information and direction on actions required to license innovative fintech products or services.
In this way, the CBC explained, the central bank can initiate a continuous and productive dialogue with financial service providers for the implementation of innovative ideas and the adoption of new technologies, allowing them to stay on top of any regulatory obligations within the Cypriot financial system.
"The new Innovation Hub will contribute to the cultivation of a dynamic environment for the development of innovative companies and technologies, monitoring and encouraging initiatives based on the development of financial technology, with the aim of the safe and smooth operation of the financial sector," the central bank explained.
Moreover, the bank explained that The operation of the Innovation Hub will also strengthen the knowledge of the central bank for the proactive regulation and prudential supervision of new innovative financial activities.
It will also enable the CBC to identify any risks that may affect companies, as well as the country's financial system, in a timely manner.
"The domestic economy is entering an environment where technology allows the implementation of innovative business models and services", CBC governor Constantinos Herodotou said, noting that every change can open up new horizons of opportunity for a company.
However, Herodotou warned that at the same time, the new avenues and channels can also expose companies to new risks, which must be effectively countered with the necessary and most up-to-date knowledge.
Herodotou added that by maintaining an open channel of communication and feedback with the rapidly growing fintech industry, the central bank seeks and looks forward to the better protection of the financial system through the understanding of new risks, but also the full utilisation of the various benefits arising from such activities.