Patty Theodorides' success is the consequence of a remarkable dedication to excellence. Her leadership experience evolved from humble but inspiring beginnings. She was just 14 years old when she moved from Greece to America without her parents in search of a better future
Over the years, Theodorides' strong work ethic and dedication to growth garnered her respect in the banking profession and solidified her position as an expert in the mortgage industry. Her vast knowledge of practically all aspects of residential real estate enabled her to be a top producer throughout her career. She continued investing in real estate after retiring from banking and took on a new task, refurbishing an old historic building, which she and her children later turned into The George, a luxury boutique inn.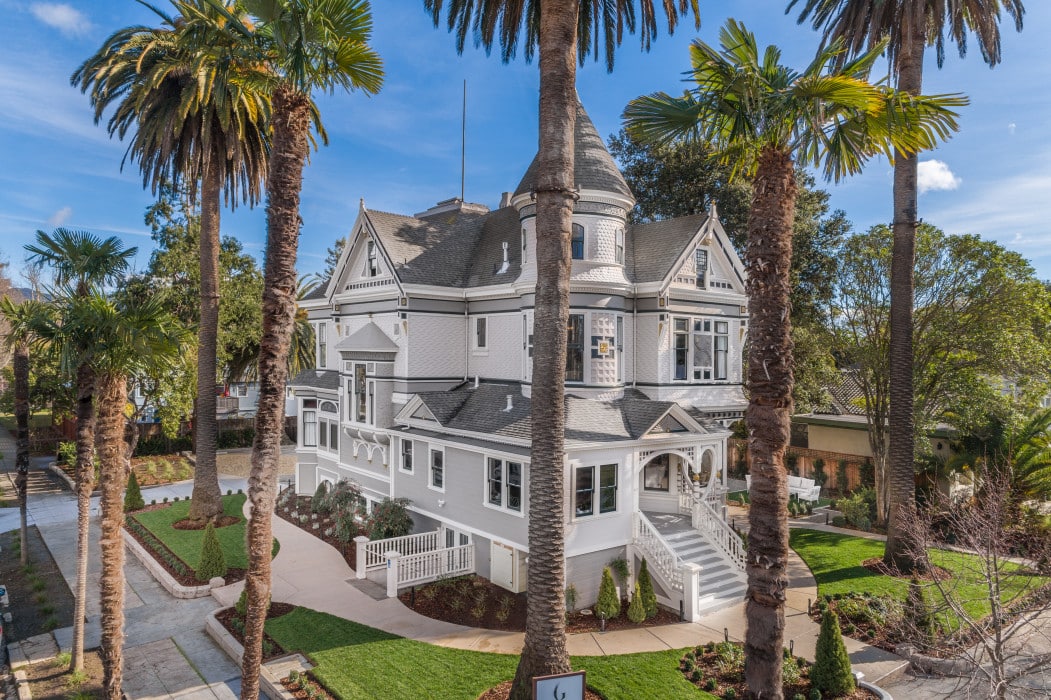 Patty, you have an extensive background in real estate and finance. What inspired you to pursue a career path in both industries?
"As a young girl working as a bank teller, I had the opportunity to meet a variety of people as they deposited their pay checks. I would talk to them about their jobs, which piqued my interest in residential financing. As time passed, I studied and managed to become a real estate investor myself."
Tell us about your Greek heritage, and how your family came to the United States of America.
"I was born in Tripoli, Greece, and moved to America when I was 14 years old. My mother had a brother in California, and the initial intention was for only my older sister to come to college. I insisted that they also let me go, and after much persuasion, my parents relented and agreed. My mother, father, and oldest brother remained in Greece."
Did your Greek upbringing influence your road to success in any way?
"Absolutely. Growing up in a little village in Greece, I recognised at a young age that if I wanted to be in control of my own destiny, I had to take the opportunity to move to America. In the early 1970s, there were few opportunities, especially for women. From a young age, I was driven and curious."
What was the inspiration behind The George – Napa Valley's historic mansion, and what led you to acquiring, renovating, and restoring this late nineteenth century landmark into a boutique hotel?
"Initially, it was just another investment. It evolved when my children and I discussed it more and determined that the greatest and best use of the property would be to turn it into a boutique hotel. I have always liked design, both fashion and interior, so the creative process of putting this project together was both exciting and a new challenge for me.
"Originally built in 1891 as the George Goodman Jr. mansion, it was one of the most elegant residences of its time. Over the past 120 years, the property was repurposed into several iterations and is now reimagined into a nine-room luxury boutique inn that captures a 21st-century balance of contemporary elegance with stylish grandeur."
Was the transformation process easy or did you encounter challenges along the way?
"The process was exceedingly difficult, and there was not a single component of it that was simple. The construction and having to basically learn everything in real time while juggling a budget and not getting taken advantage of by contractors was the most difficult part, an unappealing aspect of the job.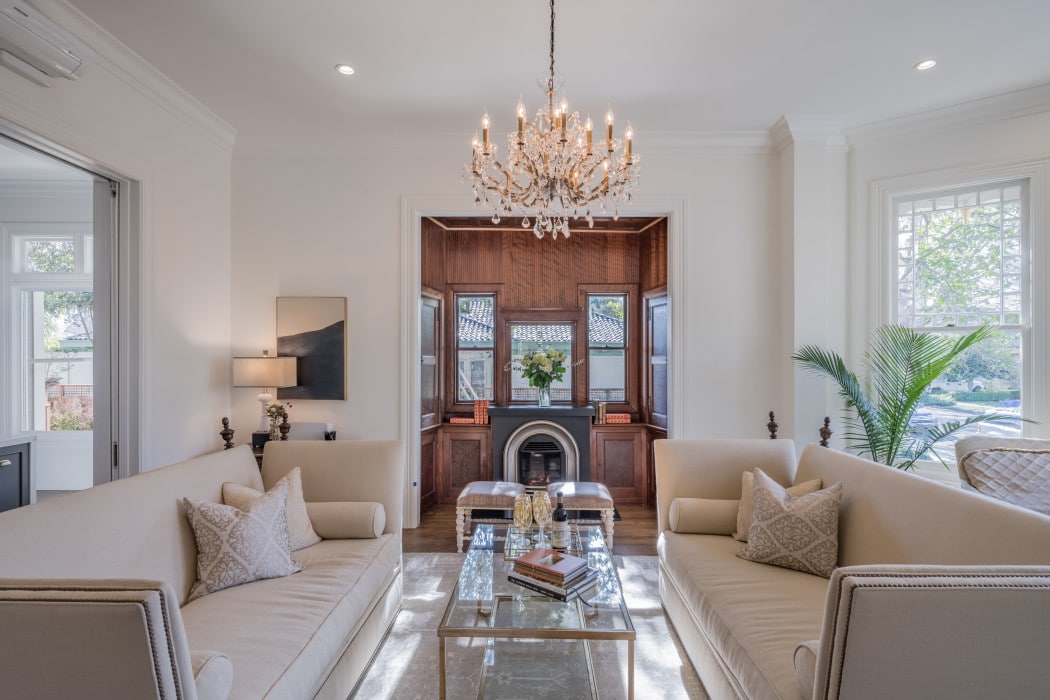 "There were a few design aspects that were unanimously non-negotiable for The George. First, we wanted to stay true to the historic feeling of the property, second, we did not want it to feel dated, and most importantly, we wanted our guests to feel an impact upon arrival from the approach to the residence, through the entrance, and ultimately in every guest room, our trifecta of wow factor.
"Local designers helped to bring The George to life. Every member of our design team shared our vision of maintaining the integrity of the house and restoring as much original detailing as possible."
You have incorporated the Greek 'philoxenia' into your guest experience. What can guests anticipate when they book a luxurious suite at your hotel?
"Everyone's stay at The George is 'simple yet profound,' to put it simply. 'Philoxenia' is not just a feeling of warmth from our employees, but it also means that you are comfortable and have everything you require. You feel secure, at ease, and at home. This is accomplished from the minute guests arrive until they are hanging out with us over a glass of wine and chatting about life."
In your opinion, what impact do diasporic communities have?
"Diasporic communities have expertise that should be returned to the country to affect good changes in systems and business practices. Greece, Cyprus, and its people have so much to give, and I see how tiny improvements and mentoring can help things go in the right path."
How have you found the real estate industry in San Francisco and Napa Valley, and have you found support among the Greek community there?
"Yes, the Greek community on the west coast is not as dense as it is on the east coast; we are all scattered out, but you can always locate Greeks when you want or need to. Napa Valley does not have much, yet everyone who lives and works there is close and supportive of one another."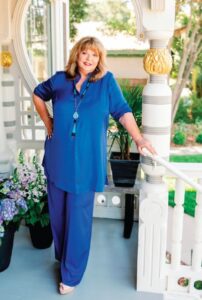 Do you maintain close ties with your ancestral birthplace, and if so, why is it important to you?
"Yes, I am currently in Greece. This is my home, and I have a lot of friends here. Most individuals, including myself, are perpetually stuck in the middle, unable to find their happy place. I have learnt in life that you cannot compare countries and must respect what each offer on its own. Even in its turmoil, Greece is a fascinating place."
What is the legacy Patty Theodorides would like to leave behind?
"My children and grandchildren are the ones I want to leave a legacy for. I hope I have left a foundation for them to develop on, and that I have taught them a thing or two and motivated them to be productive members of society."