Promoting stability, credibility and change within the Cypriot community in parts of America, Friends of Cyprus is open to all finds PAUL LAMBIS
Their mission is straightforward: to create a community of people in the United States of America who share a love of Cyprus and want to showcase its traditions, make new friends, and carry on the island's legacy.
Since its inception in 2016, Friends of Cyprus (FOC) has managed to bring together Cypriot families in the greater Houston area, as well as those in Dallas and San Antonio, under one umbrella while also promoting the island's cultural heritage.
"The Cypriots in Houston and Texas are a highly educated group who work in a wide range of sectors such as academia, the oil industry, engineering, medicine, accounting, IT, and so on," FOC president Doria Mooneyhan said. "They are educators, entrepreneurs, and family men and women who hold Cyprus in their hearts.
"Our Cypriot community has integrated into the rich diversity of cultures in the country while making contributions to society in a variety of fields," Mooneyhan told Living. "However, the majority of Cypriots marry non-Cypriots, which creates a challenge for our children as they must navigate between two cultures."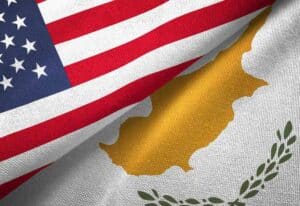 Recognising the complexity of the Cypriot family in America, FOC extended its membership to all Friends of Cyprus, regardless of national origin. "We encourage our youth to join the FOC through various initiatives and events, and we work hard to promote and expand the organisation."
In their combined 25-year history, the Friends of Cyprus and the Pancyprian Association of America have accomplished much to advance the political, social, cultural and educational goals of the Greek Cypriot community in the Texas region.
According to Mooneyhan, FOC was founded in 2016 to continue and expand the role of the Pancyprian Association of Texas, which Sakis Onisiphorou set up 20 years earlier. "Sakis Onisiphorou led the Pancyprian Association as a tireless promoter of the Cypriot cause and efforts to liberate the island from Turkish occupation. We wanted to carry on his legacy by bringing together the Greek Cypriot community while also educating both Greek and non-Greek Houstonians and Texans about our history and the Cyprus problem," she said.
Over the course of its successful two-decade history, FOC has awarded over 30 scholarships to students of Cypriot descent, hosted students and their families attending universities in Texas, held several events for community members to interact, and, most importantly, assisted multiple families with medical treatment. "We have also welcomed a number of Cypriot ambassadors to the United States of America, as well as other dignitaries such as members of the Cyprus parliament and British MPs," she added.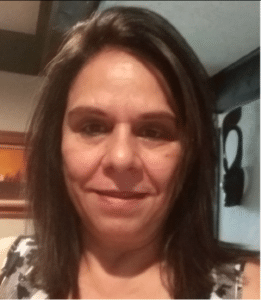 However, educating the youth is critical to the organisation, and FOC has been instrumental in ensuring that the next generation become successful entrepreneurs and leaders. "Our scholarship programme was established to award students for further education."
On the cultural front, FOC has been a driving force in preserving the island's traditions by organising events that promote music, dance, religion and sport. Besides assisting Greek Cypriot businesses and encouraging trade between Cypriot-owned industries, FOC organises philanthropic projects to help members of the community. "During Hurricane Harvey in 2017, which caused catastrophic flooding and deaths, our organisation assisted members of the community, distributed masks during the early stages of the pandemic, and assisted Cypriot families who came to Texas for medical treatment," Mooneyhan said.
FOC has also collaborated with other Greek Cypriot organisations in America, including the International Coordinating Committee – Justice for Cyprus (Pseka), Hellenic Cultural Centre of the Southwest US, American Hellenic Educational Progressive Association, and the Hellenic Professional Society of Texas, to promote Hellenic values and ideals and raise awareness of the Cyprus issue beyond its borders. "Members of our committee serve on the boards of local churches and communicate with the larger Greek community about Cyprus-related issues. We work with our Honorary Consul, Chris Angelides, who keeps us informed on news from Cyprus and community needs," she added.
Through their active efforts, the Friends of Cyprus organisation continues to send strong messages of stability, credibility and change by promoting and preserving Cypriot cultural heritage and providing support to the Greek Cypriot communities in the Texas region.