An investigation team to identify those involved has been set up by the Limassol police after stones and Molotov cocktails were thrown on Sunday as fighting broke out in the area of the hideout and tomb of Eoka leader Georgios Grivas Digenis during a memorial service for him.
Six police officers and two members of the public were injured while cars, shop windows and rubbish bins were damaged.
The amount of damage has not yet been calculated.
CCTV footage and other audiovisual material have already been received and are being studied, Limassol police spokesman Lefteris Kyriacou said.
A crisis management centre had been set up and three times as many police officers were recruited, including two anti-riot units.
According to the police, fans of a Nicosia football team went to the area near the hideout, located on Griva Digeni Street, and began to argue with those of another team, causing unrest.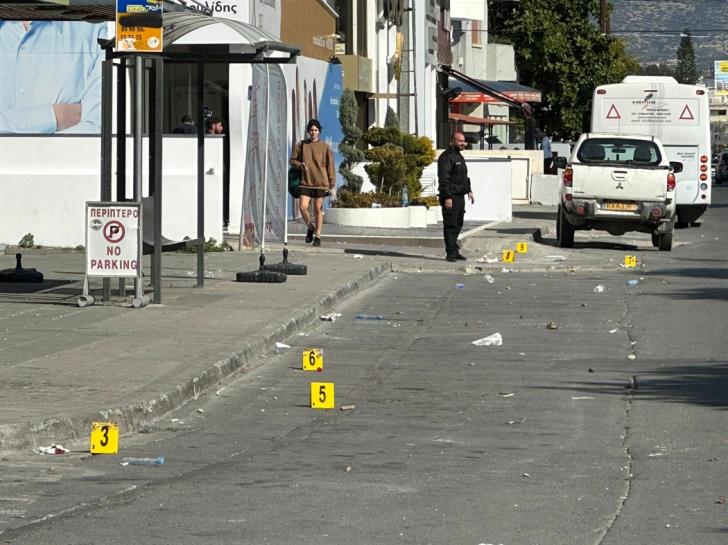 During a speech being given by former national guard chief Ilias Leontari the fans from Apoel and Apollon clashed, shortly after 10am.
"They clashed with each other and were armed with stones, firecrackers and an exchange ensued between them. They were pushed out of the area of the monument by the police and a confrontation ensued between the two rioting groups," Kyriacou said.
The two groups of fans moved into the side streets where the fighting continued although a heavy police presence was seen, including members of the rapid response unit MMAD.
"The police intervened to restore order and by around 11.30 in the morning managed to remove the fans from the area," he added.
Members of the police have collected evidence from the scene of the incidents and work has already begun to identify the perpetrators.
According to the Limassol police spokesman, six police officers and two civilians were injured in these incidents, which also caused damage to cars, patrol cars and police motorcycles.
He said Molotov cocktails, stones, clubs and other objects were found in the area.
The Eoka Fighters' Associations had warned of unrest at Grivas' memorial service a few days ago and had asked for a police presence.
The forty-ninth memorial service of the head of EOKA was held in the church of Ayios Nicholaos, and presided over by Limassol Bishop Athanasios.