The third Reach Incubator open call is now open for applications and looking for companies and startups who work with Big Data. Startups and SMEs from Cyprus and other European countries can apply.
The Reach Incubator has a €3.5 Million fund to foster the creation of data value chains across Europe and is looking for around 35 promising big data startups and SMEs to take part in its third round of incubation.
REACH is a four-phase incubation programme. The four phases are EXPLORE, EXPERIMENT, EVOLVE and EXPOSE, run by 10 core partners, 8 Digital Innovation Hubs (DIHs), and 15 Data Providers across Europe.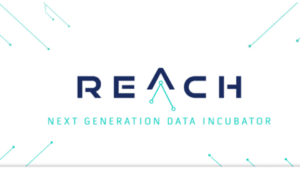 It is a fertile ground for startups and SMEs to solve real-life challenges of large corporations and conduct experimentation of secure and trusted data-fuelled solutions which utilize proprietary, often multi-stakeholder, industrial and personal data.
The REACH Incubator provides the following benefits to companies such as up to €120,000 in equity-free funding, access to large corporations, DIHs and their industrial data sets, access to business skills, REACH toolbox for secure and trusted data value chains, access to Big Data computing and storage infrastructure and access to private investment networks interested in data-driven solutions.
Furthermore, the startups that will join the program will get visibility at European Level.
The 11-month programme takes startups through 4 intense stages of technical and business growth over eleven months, and will go through 3 incubation rounds, with this being the last call.
How does it work?
Interested startups and SMEs have three tracks to choose from and apply in the Reach incubator:
The first track is called THEME-DRIVEN. The Reach consortium in collaboration with the 8 leading European Digital Innovation Hubs (DIHs) defined the cross-sectorial Data Value Chain (DVC) themes to be tackled by participants. The participating DIHs are ITI Data Cycle Hub, DEUSTO, DIGIHALL, CERTH/ITI Smart Home, CERR, 4PDIH, CONNECT5 and TERA. DVC themes available in the third open call are engineering, retail, agriculture, digital marketing, circular economy, manufacturing/industry, health, energy, tourism, entertainment, transport, cybersecurity and emergency management.
The second track is called READY-MADE. Applications can propose solutions to challenges defined by the REACH Data Providers according to the needs detected in their market. Data providers sharing their challenges are JOT, Migros Ticaret A.Ş., Sonae, VRT, Play&go experience, Idea75, Almerys, YKT, Bizkaia, EDP, COFARES, AN GROUP and SMART. The sectors they are covering are digital marketing, retail, media, finance, tourism, manufacturing/industry, healthcare & insurance, energy, pharmaceutical services, transport and entertainment.
The third track is called FREE CHOICE. Applicants will devise novel DVCs by bringing their own data provider/s and/or their own datasets with those already facilitated within the Reach Data Catalogue. The applicant, a single SME, will apply together with their own Data Provider/s (at least one) proposing a joint challenge to be solved.
An informational webinar can be viewed here:
The deadline to submit your application is 21 February 2023 at 5 PM CET. Find all the details and register here.