Plum, the smart European money app announced this week that it is launching in Cyprus, allowing Cypriots to join the 1.5 million people who are already using the app to save Money and invest in 3,000 stocks, commission-free, with an entry-level fee of €1.
The app, which has offices in Nicosia, is now available in Cyprus, the home country of its CEO Victor Trokoudes. Founded in 2016 by Victor Trokoudes (ex-Wise), Plum automates parts of personal finance that people find difficult or don't have time for, helping them save, invest, budget and manage their spending.
People in Cyprus can now connect their accounts to the app from 11 major banks including the Bank of Cyprus, Hellenic Bank, Eurobank, RCB Bank and Astrobank.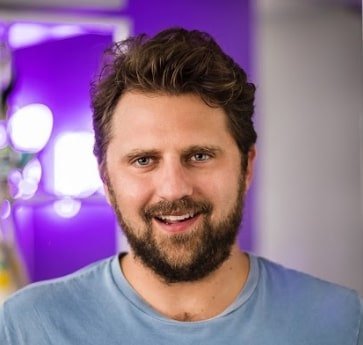 Once their account is linked, they can take advantage of Plum's unique automated tools to fight money inertia when it comes to making smart financial decisions. This includes helping people to automatically set aside money regularly, according to their goals.
The app allows its customers to diversify and grow their money over the long term with its stock investing service. People can invest in up to 3,000 US stocks commission-free.
"Customers can start from as little as 1 euro through fractional shares in world-class, popular companies such as Google, Meta or Amazon," the company explained.
Deep ties to Cyprus
Launching in Cyprus is a major milestone for Plum. The app has deep ties to the country, its CEO Victor Trokoudes is from Cyprus and Plum also opened its first Cypriot office in Nicosia in July 2021, which now employs 14 people.
Plum is entering Cyprus when money management has arguably never been more important. Inflation remains at high levels, reaching 8.1 per cent in November 2022 according to the Ministry of Finance, meaning people are facing significant cost of living challenges.
The app makes it easier for people to save, budget and invest, having already helped 1.5 million people across Europe to set aside more than €1.79 billion.
"We're delighted to be bringing Plum to Cyprus, where we set up offices last year and employ more than 10 people. This launch is personally important to me, as a born and raised Cypriot, and I feel very proud to come back to my home country with a product that can help my fellow citizens build their wealth over the long term", said Victor Trokoudes, co-founder and CEO of Plum.
"Our presence on the island will now continue to grow, especially as the need for long-term financial resilience has arguably never been clearer and we created Plum precisely to help people tackle this, helping ensure that your money management is automated and wealth looked after for the future. At Plum, we are committed to empowering Cypriot users with a complete money toolkit, helping them nurture their financial well-being today and in the long run, giving motivation to their money", Victor added.
Victor went on to say that "the intelligence of our app means we can offer a smart alternative to traditional tools and help people make their money go further in multiple ways".
"We're excited to be helping people to save money, connect their bank accounts, invest in stock markets and manage their spending, all without leaving the app, and at a lower cost," he concluded.