AIRR was established in 2019 in Cyprus and specialises in solutions to automate the process of making investment decisions. The functionality of the platform is extensive and provides a classic set of professional investor tools: portfolio valuation and management, pipeline generation, reporting and accounting, investor onboarding, KYC, and data storage.
The service offers a mobile application for Android and iOS and a web portal that is localised in 5 languages. AIRR is built as an open integration platform that allows exporting all data through APIs and integrating ready-made solutions in the investment management market. Pipedrive, Salesforce, Xero, PowerBI, Qlik, Docusign – more than 18 integrations are available at the moment.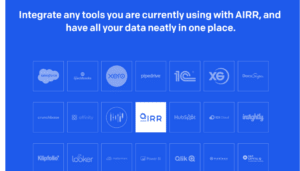 The service offers a single SaaS solution for venture funds, private equity funds, family offices and allows them to automate the investment management process. The project was founded by partners of the international investment fund iTech Capital based on a deep understanding of the needs of professional fund managers.
The mobile application contains features that allow users to track key metrics for each fund; evaluate the return on their investment, review the history of dividends received, see the pipeline opportunities, and get quick access to reports on portfolio companies.
"There are over 75 investors in our funds, most of whom have been actively investing in the technology sector for the past 10 years," said Gleb Davidyuk, co-founder at iTech Capital. "During this time, we have accumulated vast experience in communicating with our partners and are well aware of all the typical pain points in this process. Automation, transparency, and control are the trends of today, and they are also coming to the private equity industry. Transparency of the process as a whole removes the risk of manipulation and makes the work of the fund manager more open."
"When it comes to live data, static pdf-reports are becoming less and less relevant as a means of providing information. New standards of communication with investors are emerging. Investors are used to dynamic exchange trading and consider private equity as another investment instrument requiring a modern real-time approach. AIRR mobile offers fund managers a new solution" said Natallia Chykina, co-founder of AIRR.