Cyprus-based Gear Education, an education technology solutions company, announced on Wednesday that it has entered into an official partnership with software company Alma as a reseller to schools and organisations in Cyprus and Greece.
According to the announcement, Alma is a future-proof student information system (SIS), also referred to as a school management system, for primary and secondary schools of every size across the world.
"Alma's purpose-built software optimizes school operations, empowering educators to improve family engagement and student outcomes," the company said.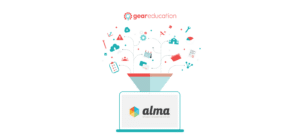 "Its modern design and intuitive web-based interface differentiate it from the rest, allowing schools to save time and get better insight into student performance, attendance, and more," it added.
Moreover, the company explained that the platform was built with the unique needs of schools in mind, considering a wide range of issues and factoring them into what the platform can perform.
The announcement noted that Alma understands the complex web of technologies that schools operate in and ensures a fully comprehensive and streamlined system.
The platform can provide turn-key integrations for more than 100 common applications, with pre-configured data extracts that automatically sync to the third-party tool, and if this can't satisfy a school's demands, then a customised integration can be drawn up. The company said that by using the platform, schools can monitor and manage everything, from admissions, scheduling, courses, reporting, staff and family communications to fees, and more.
"Alma is building a global reseller network and we are proud to have Gear Education as a partner," co-founder and CEO of Alma Andrew Herman said.
By partnering with Alma, Gear Education is empowered to help optimise school operations. As part of their education technology services, Gear Education can sell Alma licenses and assist with deployment, training, and support.
"How a school facilitates and manages key administrative processes, maintains order and organisation within its records is key to a student's experience," founder of Gear Education Christina Shailas said.
The company concluded by saying that Alma's comprehensive and flexible environment equips schools to be more efficient and effective when working toward student success.