The beloved pop culture festival Cyprus Comic Con is set to return for a 2023 edition. Taking place on October 7 and 8, the event will be held at the Cyprus State Fairgrounds and promises to be bigger and better than ever before.
The two-day event will feature an extended artist alley with more booths than ever before, showcasing the work of a diverse range of local creatives as well as those from across the globe. Up-and-coming as well as established comic book artists, illustrators, writers, indie game developers and all manner of other handicrafts and creatives will be featured at the heart of the main hall.
Esports fans will be excited to hear that the spectator esports section has been revamped to host competitive play for even more games than before across three large and fully equipped stages aiming at creating a true audio-visual feast for gamers. Gaming fans can also look forward to a wide array of interactive experiences including the latest releases, arcades, pinball, retro computing and consoles and more.
Celebrity special guests from various industries will also be in attendance, for fan meet and greets, photo opportunities, as well as panels and Q&A sessions. For 2023, the guest line-up will be expanded to include more categories including the usual actors, comic book artists/writers and cosplayers to celebrate both local and international talent of all walks.
Tabletop gaming enthusiasts and trading card game fans will be delighted to find a dedicated area for their hobby, hosting as many of the local community and organised play entities as possible for introductory as well as competitive play.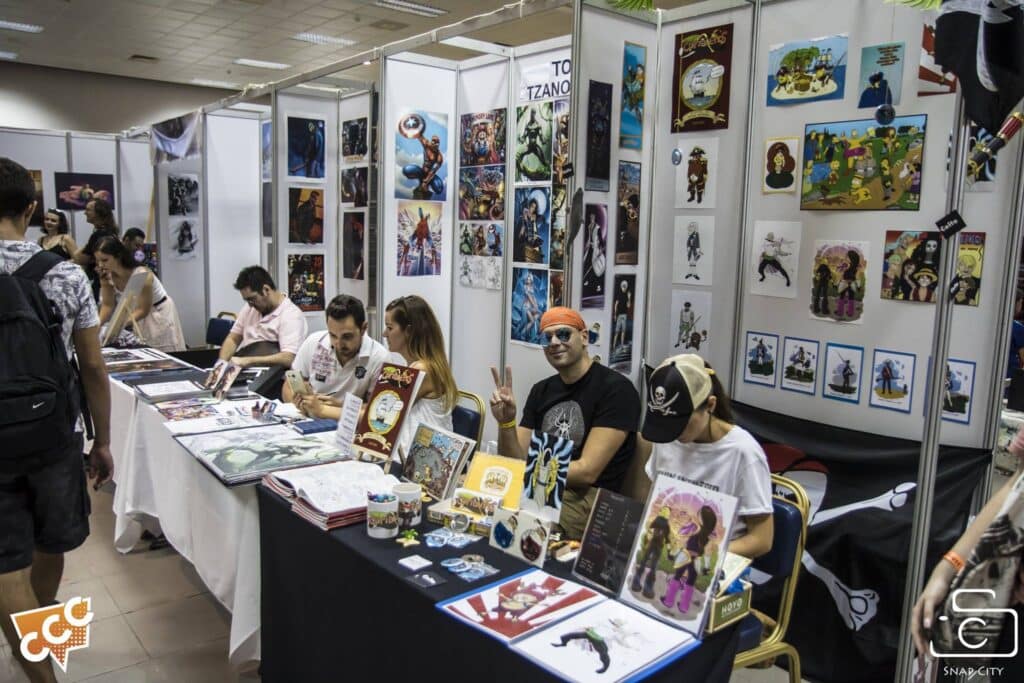 Cosplay enthusiasts will be able to participate in the largest cosplay competitions on the island since the 2019 EuroCosplay qualifiers with professional photo booths, videographers and stage choreography to wow the masses. Cosplayers are encouraged to begin crafting their costumes now to capitalise on their chances of walking away with prizes as champions at CCC2023. The cosplay village and stage show will be reinforced to make attending in cosplay a comfortable and fun experience for all.
Both local and international retail vendors will be selling new and second-hand collectable pop culture goods covering all genres and decades ranging from comic books, manga, clothing, collectable video games, tabletop games and trading cards, figures, toys, K-Pop merch, cosplay supplies and beyond.
The outdoor festival will grow once more with the variety of food and drink to be expanded to offer even more options than ever before aiming at making it the largest weekend food and drink event on the island.
The outdoor music and entertainment stage will be expanded once again featuring a variety of local and international bands and DJs but also comedians, dance and other acts. The Medieval Martial Arts, Reenactment and Live Action Role Playing section will also appear as part of the outdoor festival hosting all related local community groups and enthusiasts.
The cult film festival and a range of panels, workshops, and Q&As will also be taking place throughout the weekend across several stages equipped with state-of-the-art audio-visual equipment.
In addition to supporting local businesses and creatives, the event will also seek to promote charities and NGOs once more through interactive activities and collaborations. The organisers aim to build on the success of the 2019 edition, which saw over 15,000 visitors in attendance and are confident that this year's event will attract even more attendees both locally and from abroad.
Cyprus Comic Con
Pop culture festival. October 7-8. Cyprus State Fairgrounds, Nicosia. www.cypruscomiccon.org