Over 50,000 Cypriots suffer from a rare disease; a staggering number in comparison to other countries. By mapping the island's human genome, one organisation is attempting to redress the balance discovers ALIX NORMAN
Cypriots' genes are unique. They contain rare code not seen anywhere else in the world. And while that makes our island population remarkably singular, it does present a challenge. Because diseases that are classed as 'rare' elsewhere in the world crop up far more frequently in Cyprus than anywhere else.
At least 50,000 Cypriots suffer from a rare disease – about five per cent of the population. Roughly 7,000 diseases are classed as 'rare' and considered highly uncommon. But here in Cyprus, several of these actually occur with staggering frequency.
"The small population size and the fact that we live on an island give Cyprus what we consider a genetically isolated population," explains genetic scientist Mariel Voutounou. "Genetically isolated populations typically have a distinct genetic background that derives from the genetic variations of the founder population. Cyprus' population is small, and therefore wars, diseases or other events may have a greater impact on the gene pool than in bigger populations."
As both Project Manager of the University of Cyprus' biobank.cy Centre of Excellence in Biobanking and Biomedical Research and a highly accomplished scientist, Mariel is heading up a project that will help immensely in the fight against rare diseases on the island.
"At biobank.cy, we're preparing the Cypriot reference genome," she explains. "We're gathering samples from the local population; analysing the DNA sequence of all the genes. And the data we gather will support a plethora of new research programmes for the study of numerous hereditary diseases."
While ischemic heart disease, stroke, and diabetes are the most common causes of premature death in Cyprus, rare, hereditary diseases are all too common on the island. Among them are the Mucin-1 nephropathy; caused by mutations in the MUC1 gene. An inherited kidney disease that leads to a slow loss of kidney function over time, this is internationally considered a rare hereditary disease. "But in Cyprus," says Mariel, "it has been diagnosed with great frequency. Both men and women have the same chance of getting sick, and experiencing a gradual loss of kidney function."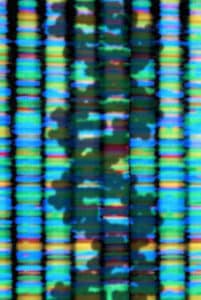 There's also, she adds, haemoglobinopathies – the world's most common monogenic diseases, which pose a major public health challenge globally. "And yet Cyprus has one of the highest rates of thalassaemia in the world," she acknowledges. "And on top of that, a number of mutations have been reported for the first time in the Cypriot population, as well as important differences in the distribution of mutations across different areas of the island…"
Such a unique genetic background in an isolated population offers special opportunities for genetic research, as well as for the application of these genetic developments to healthcare. "It's crucial we gain a better understanding of these rare diseases through scientific research, so we can then develop new treatments, promote new medical solutions, modify current public health policies, and ultimately prevent these diseases," explains Mariel. "At biobank.cy, our mission is to collect, analyse, and preserve biological samples and health data in our state-of-the-art biobank and utilise them for scientific, diagnostic, and educational innovation. Basically," she adds, "we're working towards a healthier Cyprus."
The first organisation of its type on the island, biobank.cy launched in 2011, a major national health resource designed to combat the island's wide range of serious and life-threatening illnesses. "It's the first time the Cyprus population has ever been studied in such scale and detail," Mariel reveals. "The Cypriot population has specific genetic characteristics that are distinct from other European and Middle Eastern populations, so any potential cures and treatments begin with the study of our unique genetic background."
As a repository of human biological tissue specimens and related health data, biobank.cy is driving the provision of novel insights into the genetic component of disease. "And this," says Mariel, "will ultimately lead to a more personalised approach to healthcare and, in time, improved treatment or cures for our population's rare diseases."
Funded by the European Union, the Cyprus government, and the University of Cyprus, biobank.cy relies on the altruism of the public to gather the data required to build these new cures. "We collect and process information and human biological samples – including DNA, plasma, serum, urine and biopsies – and then link this to detailed demographic information as well as information about the volunteer's health and family history," Mariel reveals. "But while this collection extends to the entire population of Cyprus, it is entirely voluntary: we need your help…"
To date, more than 6,000 people have donated samples; volunteers who are contributing to the creation of a healthier community. "Our work concerns Cypriot society in its entirety," says Mariel. "Research has proven that obtaining reliable results on diseases of any kind requires the analysis of high-quality data from thousands of donors. So whether you have a disease – rare or common – or are a completely healthy person, biobank.cy needs you!"
In its 12 years of existence, biobank.cy has already implemented pioneering work in the field of inherited kidney disorders and has helped further knowledge for a number of other rare diseases. Currently, Mariel and her colleagues are working on a number of projects that will map the Cypriot human genome, as well as several research projects across the fields of nephrology and cardiomyopathy, and an in-depth study into Covid-19. And all data, services and samples are made readily available to any researcher worldwide who wishes to study a specific disease.
"Our main aim at biobank.cy is to help the Cypriot population," Mariel concludes. "On this island, we suffer from far more than our fair share of rare diseases. By mapping the Cypriot genome, we're aiming to find out exactly why that is and – most importantly – how our entire population can be healthier."
For more information on mapping the Cypriot genome or donating samples, visit https://biobank.cy/