Hellenic Bank on Wednesday released its financial results for 2022, posting a full-year profit of €24.2 million, marking a rise of 307 per cent year-on-year.
In addition, it managed to further de-risk its balance sheet, achieving a non-performing exposures (NPE) ratio of 9.8 per cent, while the ratio drops to approximately 3.6 per cent when excluding NPEs covered by the APS agreement.
Regarding the bank's capital position and funding, the bank recorded a capital adequacy ratio of 21.4 per cent, as well as a CET1 ratio of 19.1 per cent, significantly above minimum capital requirements.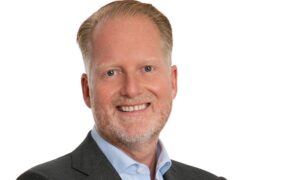 The previous year also included the completion of Project Starlight, referring to the agreement to sell a portfolio of non-performing exposures worth approximately €0.7 billion, while the sale of debt servicing company APS is expected to be completed in the early stages of 2023.
What is more, the bank has made progress with its strategic plan to transform and address structural challenges, while focusing on digitalisation and cost control through a number of different actions and initiatives, including the successful implementation of the bank's voluntary early exit scheme, which reduced the total headcount by approximately 600 employees.
"Despite the challenges caused by the war in Ukraine and the inflationary pressures we managed to deliver a good set of financial results with a profit of €24.2 million for 2022, compared to losses of €11.7 million for 2021," Group CEO Oliver Gatzke.
The Hellenic Bank CEO noted that these results exceed the bank's expectations and confirm the progress made in implementing its transformation towards a client-centric and technology-driven organisation.
"Adjusted for the extraordinary cost of the Voluntary Early Exit Scheme (VEES) we have achieved a profit of €95 million, which reflects the strength of our business model in a positive interest rate environment following the latest rate increases by the European Central Bank (ECB)," he added.
Elsewhere, the bank posted a net interest income of €300.8 million, while continuing its new lending momentum with new lending reaching €1.2 billion during 2022, marking an increase of 30 per cent year-on-year.
Moreover, the bank's net loans-to-deposits ratio stood at 39 per cent at the end of 2022, something which enables the organisation to further expand its business operations going forward.
"Financing sectors such as health, education, energy, ICT, hospitality, transportation, and shipping remain a high priority to us, contributing to the competitiveness and productivity of the economy," Gatzke stated in reference to the bank's new lending performance.
The bank also managed to reduce its cost-to-income ratio to 68 per cent, down from 73 per cent in 2021.
Furthermore, Hellenic Bank's results showcase the bank's ample liquidity, with a Liquidity Coverage Ratio (LCR) of 444 per cent, with €6.1 billion placed at the ECB, placing the bank in a position from which it can benefit from rising interest rates.
The bank's chief executive officer also stated that the acquisition of approximately €346 million worth of performing loans from RCB significantly improved its corporate lending franchise.
"With a strong capital adequacy ratio of 21.4 per cent, pro forma for the Starlight project, well above the regulatory requirements, and ample liquidity, with a Liquidity Coverage Ratio of 444 per cent, we are committed and well positioned to continue supporting our retail and business customers in the future," Oliver Gatzke said.
Regarding the outlook for 2023, Gatzke explained that the impact of the organisation's transformation plan, as well as higher global interest rates, are a source of confidence in terms of the bank achieving its medium-term ROTE (Return on Tangible Equity) target of at least 10 per cent during the current year.
Furthermore, the bank expects to generate a profit before tax in excess of €200 million in 2023, translating into a ROTE before tax higher than 17 per cent.
"Our transformation journey remains on track to address structural challenges, unleash hidden potential, and underpin the deployment of our strategy on sustainable profitability," Gatzke said.
"Decisive steps were taken toward digitalization, as well as streamlining the network of branches, processes and cost management, and further enhancing the digital channels in order to transform our bank into a customer-centric organisation," he added.
Additionally, Gatzke noted that the bank is enhancing the profile of its loan book through healthy growth with a strong focus on Environmental, Social and Governance issues (ESG).
For the implementation of its ESG strategy, the bank said that it has set clear and forward-looking targets with a focus on a number of key goals.
These include becoming an energy-efficient bank and climate neutral by 2050, improving diversity, inclusion and employee well-being, as well as enhancing risk management frameworks and disclosures.
The bank said that it is also seeking to support customers and investors in their green transition, as well as having a positive impact on the community.
"I sincerely want to thank our Board of Directors and the shareholders for their continuous support and assure them that the Hellenic Bank team remains fully committed to achieving its goals and strategic objectives," Gatzke said.
"I also extend my great appreciation to our people: those who left the bank, for their valuable services and commitment for all their years of service, and those who remain at the bank, for their resilience, hard work and successful handling of the high volume of work after the exit scheme," he concluded.