Almost three-quarters of Cypriots suffer from anxiety or depression, while domestic abuse is on the rise. One local playwright tackles the darkest issues hoping to lighten the load finds Alix Norman
How badly do you need to escape your life? Enough to change your online persona, retreat into a good book, or live vicariously through a video game? Or would you go to an extreme, and actually construct your own, wholly fictional reality to help you cope?
Kristin, James, Janine and Fausto have all done the latter. All four have built a fictional world from their own imaginations – an encompassing reality that helps them cope with the chaotic unpredictability of their everyday lives. Each is dealing with issues that resonate: fear for our loved ones, overwhelming depression, relationship power struggles, the veneer of pretence. And each has retreated into illusion to cope. And yet these four people are as wholly fake as the realities they've created…
They are, in fact, characters. And they appear in a series of four one-act plays written by Cyprus' very own Thadd Correia – actor, director and now writer; himself no stranger to the shadowy side of life.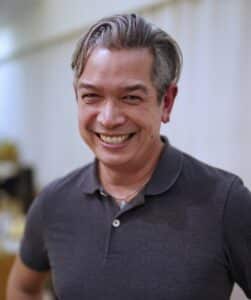 Softly-spoken, courteous and empathic, Canadian-born Thadd is in his early 40s: already an accomplished actor and director, as well as the Head of Drama at a local private school – clearly the light in many a young person's life. But beneath the exterior, you can sense the deeper struggles that have fuelled his compassion and support: the darknesses he is bringing into the light in the four plays Just Tell Them Santa's Dead.
"These one acts are tragedies at their core," explains Thadd. "They're an exploration of our coping strategies – the realities we create for ourselves to manage when times are hard; the way in which they can take over our lives, damaging both us and those we love.
"We all create our own realities, our own narratives," he continues. "Whether we're parents telling ourselves our child is a genius, a woman who believes the abuse will end, or trying to resolve our own horrible actions with our conscience, these realities are what keep us going. But when they spiral out of control, they may well cause more damage than good."
Thadd speaks from experience. His early years were dogged by chronic depression, as he grew up attempting to imagine himself finding the right woman, settling down to a happy marriage. "And then, of course, I realised I was more attracted to men than women. And that the reality I'd created to appease my parents and cope with my upbringing was wholly fictional…"
Through Just Tell Them, Thadd is bringing issues such as these to light: creating "an opportunity for conversation to happen. These plays are not a guideline for how to help people; they're not a judgement on society. I'm not trying to change people," he adds. "Instead, I'm holding space for people to change themselves if they want to: allowing them to support people whose realities may be outside their realm of experience."
Drawing from the classics, the acts "attempt to reclaim and modernise themes explored by classical playwrights such as Shakespeare, Euripides and Sophocles," Thadd explains. "Like Medea, Hamlet and Oedipus, a series of fated events and/or their own actions lead the characters and audience down dark paths, through which the viewer is invited to question the morality of the characters' actions and our role in guarding, challenging, or changing traditional societal values."
In Gas Can Kid, we head to a rural petrol station, and find our protagonists' dreams crushed by a traumatic event. In A.K.A.M.A.I., a long-term couple negotiate their separation, with all its attendant power plays and emotion. In Just Tell Them Santa's Dead, we find siblings having what is, perhaps for the first time in their lives, an honest conversation with each other. And in Lazy(R)Us, a gay couple's relationship is tested as they struggle to deal with the very real repercussions of clinical depression.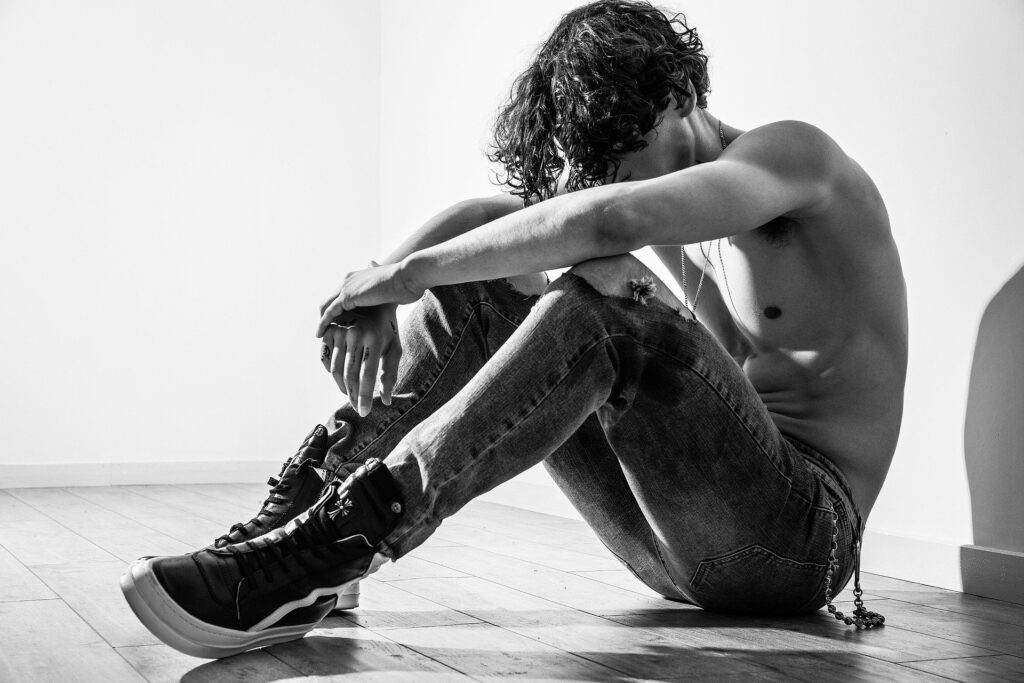 "All of these issues are drawn from my own experiences," Thadd reveals. "Perhaps Lazy is the most obvious: a play that explores society's condemnation of people struggling with depression as merely slothful, rather than a serious challenge that may require professional intervention. But I think all the issues that are raised will resonate with local audiences. These are issues that may well be happening in their own homes right now; my hope is that, by bringing these issues into the light, by exposing and challenging the realities we create for ourselves, we can start having more open, more honest conversations with each other about these issues."
Through the creation of complex characters and the exploration of their underlying motivations, Thadd is helping spark much-needed discussion. According to a recent study, approximately 70 per cent of Cypriots report anxiety and depression. Over the past decade, the island has seen more than 500 suicides, the majority being men. Domestic abuse is on the rise. And while one can't put a figure on those who are maintaining a damaging façade, it's no doubt worrying.
"These, and similar issues, should be addressed," says Thadd. "We've all been through an incredibly chaotic period in our lives over the last few years, a global pandemic during which, at times, I'm sure we all wondered if our world would end in silence. It hasn't. So maybe it's time to find our voices and start talking about issues long buried."
In the four, unique acts, Thadd gives the audience exactly that opportunity – the chance to find their own voices and start their own discussions. Through his diverse characters (which include LGBTQ+ and minority representation), and his accomplished cast (A. Zacharia, Anna Gilardi, David Dimitriou, Spyros Gkinis, Alexandra Kouris and Marilena Zackheos), we're invited to start an overdue discussion.
"With Just Tell Them, we're looking at the issues that seriously impact both local and global society," Thadd concludes. "And, much as in life, you'll find tragedy and comedy throughout. We're hoping to spark curiosity: an interest in experiences that may be alien or may be very present in your own home. And ultimately, we're looking to address the idea that it's okay to not be okay. That the creation of a fictional reality is a cry for help, and we need to offer our support."
The four one-act plays Just Tell Them Santa's Dead will be staged at Theatro Dendro in Nicosia on March 31 and April 1, and at the Synergeio Performing Arts Centre in Limassol on April 7 and 8. In English. €15. www.soldouttickets.com.cy