National flag carrier Cyprus Airways on Wednesday announced its winter flight schedule for 2023, during which it will be flying to 13 destinations with 51 weekly flights.
According to the announced schedule, the Cypriot airline will effectively be doubling its number of destinations and capacity offered this winter.
In addition, to celebrate this milestone, the airline announced the waiving of booking fees across all flights and destinations for a limited period.
The airline's winter flight schedule includes a range of new winter destinations across Europe and the Middle East, with flights to and from major cities like Athens, Paris, Tel Aviv, and Rome.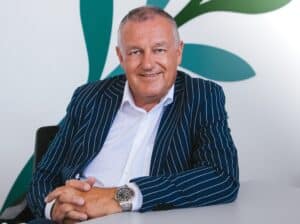 "With over 400,000 seats on offer, the schedule is designed to meet the needs of business, VFR and leisure travellers by offering convenient flight times and affordable fares," Cyprus Airways said in their announcement.
The winter flight schedule starts on October 29, 2023, and the airline will operate to Athens with double daily flights, Tel-Aviv with daily flights, Rome with two weekly flights, Paris with three weekly flights, Yerevan with three weekly flights, and Beirut with daily flights.
Additional destinations include Cairo with two weekly flights, Prague with two weekly flights, Milan with two weekly flights, Zurich with two weekly flights, Thessaloniki with two weekly flights, Heraklion with three weekly flights, as well as Dubai with two weekly flights.
The airline said that it is waiving booking fees across all flights and destinations to "make travel even more affordable and simple".
"This means that customers can save on the cost of their flights, making it easier to plan and book their travels," it added.
Paul Sies, Chief Executive Officer of Cyprus Airways, said that "we are thrilled to announce our ever-growing number of destinations and winter flight schedule and the waiving of booking fees."
"We are committed to providing our customers with convenient and affordable travel options, and we believe that this offer will make it easier than ever for people to plan their travel and explore new destinations," he added.
Sies also said that by offering direct flights to these popular destinations, the airline is helping to further established Cyprus as a year-round destination and making it easier to reach.
"We have the best climate in Europe and it's high time we get more tourists enjoying it throughout the whole year," Sies concluded.
The airline explained that the offer is available for a limited time only and customers are encouraged to book their flights as soon as possible to take advantage of these savings.
Moreover, the announcement clarified that to book a flight with Cyprus Airways and take advantage of the waived booking fees offer, customers can visit the airline's website or contact their travel agent.
All flights are now on sale through all channels.