State-owned Cyprus Asset Management Company (Kedipes) on Tuesday an interest rate subsidy for restructured loans with the base rate of the European Central Bank, so that the interest rates do not exceed 3.5 per cent for housing loans and 4 per cent for other loans.
In addition, Kedipes board chairman Lambros Papadopoulos stated that further measures are being considered to alleviate the pressures that borrowers face amid the continuous increase in interest rates.
"We recognise and understand the strong pressures on household and business incomes due to the impact of rising interest rates, as they affect the ability to keep existing restructurings sustainable," Papadopoulos said at an event held to present management results for 2022.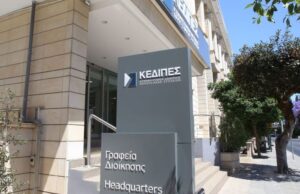 Therefore, he added, "we are announcing an interest subsidy for 2023 for the restructured credit facilities, which have as base rate the ECB base rate so that the total interest rate for 2023 does not exceed 3.5 per cent for mortgages and 4 per cent for loans for other purposes".
Papadopoulos made it clear that this measure concerns accounts that will not experience any delays in repayments, as per the date provided for in their contract.
He finally expressed the hope that Kedipes will be able to "soon announce other relevant measures to ease the pressure on prudent borrowers from interest rate increases".
What is more, when asked about the new measures being considered, Kedipes managing director Marios Papadopoulos said that new pricing for the restructurings is being formulated.
"We expect to be able to implement it in early May, as well as a change in key rates, which is below the range of loans to be resolved," he concluded.
Deputy Minister of Shipping Marina Hadjimanoli this week met with the Cyprus Shipping Chamber (Kne), with the two parties expressing their willingness to cooperate closely in order to further boost the Cypriot shipping sector.
"The Deputy Ministry of Shipping will work closely with the chamber as one team to take Cypriot shipping even higher," Hadjimanoli pledged.
"In terms of the shipping industry, Cyprus, a very small island, is ranked third in Europe and eleventh worldwide, so you understand the importance of continuing this cooperation," she added.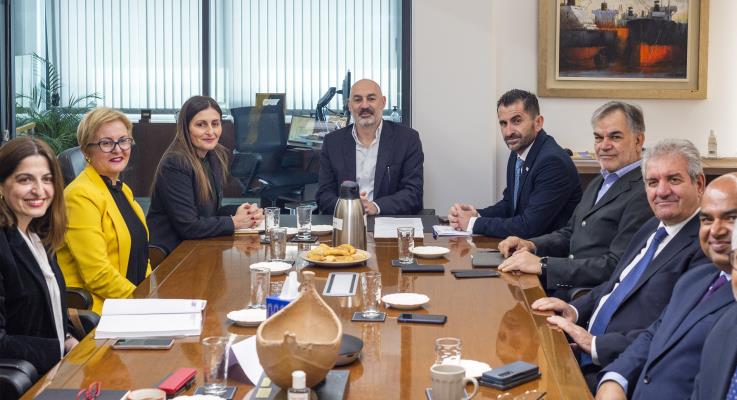 She also indicated that, since the beginning of the establishment of the Deputy Ministry of Shipping, the chamber has been "by our side and for that, we thank them and are grateful to them for everything they have contributed".
"Our objective is the further development of Cypriot shipping in difficult times for Cyprus, with the sanctions we have experienced in recent years," she added.
"With everyone's cooperation, we will work hard in order to cope with these difficulties which we have had in the last year with the war in Ukraine," Hadjimanoli concluded.
The Cyprus Stock Exchange (CSE) ended Tuesday, March 14 with negligible profits.
The general Cyprus Stock Market Index was at 106.70 points at 13:10 during the day, reflecting an increase of 0.06 per cent over the previous day of trading.
The FTSE / CySE 20 Index was at 64.48 points, representing a rise of 0.06 per cent.
The total value of transactions came up to €146,261.
In terms of the sub-indexes, the main index rose by 0.13 per cent while the alternative index decreased by 0.05 per cent. The investment firm and hotel indexes remain unchanged.
The biggest investment interest was attracted by the Bank of Cyprus (-1.17 per cent), Hellenic Bank (+2.12 per cent), Vassiliko Cement Works Public Company (no change), Blue Island (4.05 per cent), and Salamis Tours (no change).