Cryptocurrencies have become a mainstay global financial system. 2023 has seen a new wave of crypto adoption, and innovative crypto projects like TMS Network (TMSN), Polkadot (DOT) and Avalanche (AVAX) are at the forefront of this revolution. In particular, TMS Network (TMSN)'s platform is rapidly gaining traction with its robust architecture, user-friendly interface, and unparalleled security. Its presale has accrued over $2.5 million in seed sales, and demand never seems to go down.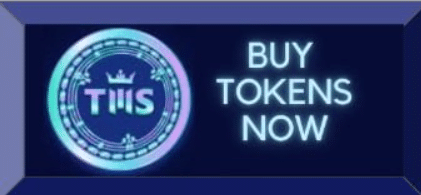 Polkadot (DOT) surge amid rise in interoperability adoption
Another cryptocurrency seeing massive adoption is Polkadot (DOT). Its interoperability use case continues to turn everyone's head – and at this time when interoperability is needed the most, Polkadot (DOT) is seeing massive traction. Basically, Polkadot (DOT) is an ecosystem of decentralized independent blockchain networks that aims to solve interoperability and communication issues with its specialized Parachains.
Polkadot (DOT) is innately scalable and faster because of its multichain architecture. Another distinctive feature pushing Polkadot (DOT)'s adoption in this emerging market is support for upgrades within the chain. This way, there is no risk of token volatility, administrative cleanup or community splitting. Since 2023 started, Polkadot (DOT) has mapped out key upgrades to add new functionalities and boost the positive outlook of its token. Currently, the Polkadot (DOT) token is trading around $5.94 with a 37% YTD gain.
Avalanche (AVAX) up by 12%, TVL skyrocket past million
Developed by Ava Labs, Avalanche (AVAX) is an open-source, smart contract-compatible and EVM network. Since its launch, Avalanche (AVAX) has complemented the efforts of scalability-focused chains in driving out centralization, slow speed, low scalability and steep transaction costs. Through its unique consensus algorithm, Avalanche (AVAX) provides excellent support for anyone looking to deploy multifunctional chains, dApps and smart contracts.
At its core, Avalanche (AVAX) boasts interoperable chains – the Exchange Chain (X-Chain), Contract Chain (C-Chain), and Platform Chain (P-Chain). All these give Avalanche (AVAX) its flexibility, high throughput, low latency and robust scalability that continues to be its unique selling point. Recently, Avalanche (AVAX) announced a multi-year partnership with Tencent Cloud and Amazon Web Services. Consequently, the Avalanche (AVAX) token has become one of the top-performing tokens this year.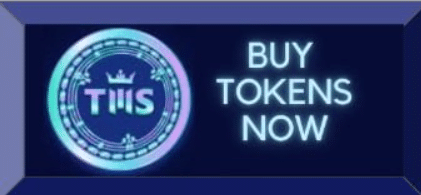 TMS Network (TMSN) raises $2.5 million in seed round, sees growing adoption in second round
The recent surge in crypto prices has pushed TMS Network (TMSN), a decentralized blockchain-based trading platform, beyond everyone's expectations. Like Polkadot (DOT) and Avalanche (AVAX), TMS Network (TMSN) has become the talk of the town as it continues to raise the dust with its innovative trading solutions and utility.
As crypto adoption rises, TMS Network (TMSN) is a much-needed development for many traders looking to up their profitability and make effective trading decisions. What sets TMS Network (TMSN) apart is its multipurpose, intuitive and accessible platform. It is based on the Ethereum chain and, thus, safer, seamless, faster and transparent than traditional trading platforms.
TMS Network (TMSN) is the world's first and most advanced digital trading platform that supports many assets, including cryptocurrencies, equities, Forex, and CFDs. The platform provides users with an all-in-one trading and financial universe where they can conduct multiple transactions in one place with robust trading tools.
With TMS Network (TMSN), anyone can join its online trading community, automatically copy trades, connect with other traders, share information, and gain insights into trading strategies. This unique offering by TMS Network (TMSN) has no match in the market, making it a force to be reckoned with.
Much to the delight of investors, TMS Network (TMSN) has raised over $500k in the early presale stage. Stage two has started, and the TMS Network (TMSN) token is trading at $0.032 – over a 100x rise in presale price. Analysts are optimistic about a bullish 2023 for TMS Network (TMSN). Therefore, now is the best time to be a part of the biggest thing in 2023.
Presale: https://presale.tmsnetwork.io
Whitepaper: https://tmsnetwork.io/whitepaper.pdf
Website: https://tmsnetwork.io
Telegram: https://t.me/tmsnetworkio
Discord: https://discord.gg/njA95e7au6
---
DISCLAIMER – "Views Expressed Disclaimer: Views and opinions expressed are those of the authors and do not reflect the official position of any other author, agency, organization, employer or company, including NEO CYMED PUBLISHING LIMITED, which is the publishing company performing under the name Cyprus-Mail…more
---