President Nikos Christodoulides and Turkish Cypriot leader Ersin Tatar met separately with UN Under-Secretary-General Rosemary DiCarlo on Wednesday, in efforts to find a way forward in stalled Cyprus problem negotiations.
Speaking after the meeting with Christodoulides, DiCarlo said that she expressed the support of UN Secretary-General Antonio Guterres in finding a solution to the Cyprus problem.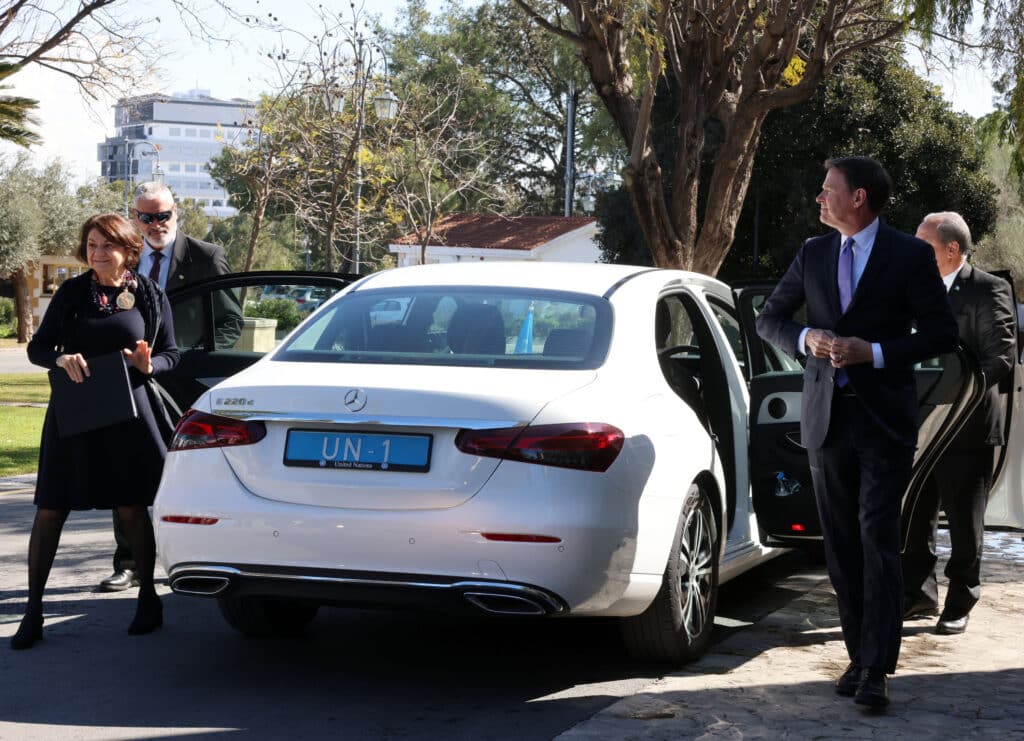 After the meeting, Tatar told reporters that the resumption of official negotiations will only be possible with the acceptance of his "new vision" for sovereign equality and equal international status for the de facto state in the north.
He also said that, while discussing the role of technical committees with the UN official, he suggested that the committees must include "officials" from institutions in the north as well.
Tatar added that he warned DiCarlo that if President Christodoulides is scheduled to meet the UN Secretary General, then he should also get the chance to do so.
Lastly, the Turkish Cypriot leader said that he will not allow the European Union to be actively involved in the negotiations, because "the union has already taken the side of the Greek Cypriots and because the only ones who can have a role in the negotiations are the two communities and the three guarantor powers."
DiCarlo also expressed condolences to Tatar over the death of the Turkish Cypriots in the earthquakes in Turkey a month ago.