Pause for a minute and think what life would be without things like electricity in buildings, direct water supply to every house or internet connection in every corner.
Nowadays, it is difficult to imagine living without these necessities. Remember that day or even that one hour with a power cut, water supply cut or internet outage?
The continuity of normal life or work is immediately impacted. Uninterrupted service is significantly based on constant maintenance of infrastructures providing these resources directly to every building or house.
The SoFiN project intends to eliminate such outages and proposes an innovative and intelligent system for more accurate and continuous monitoring but also early detection of potential issues.
The first in-person meeting of the project's consortium was held in Cyprus on February 21 for scientists from four EU Member States, to come together for the initiation of the project.
Implementing sophisticated, multi-sensing systems can meet the high requirements in structural health monitoring, performance monitoring and life cycle management.
SoFiN envisions a monitoring system with the ability to cover different ranges from a few meters-long sensing to hundreds of kilometres for pipelines or high voltage cables monitoring using optical fiber as a sensor.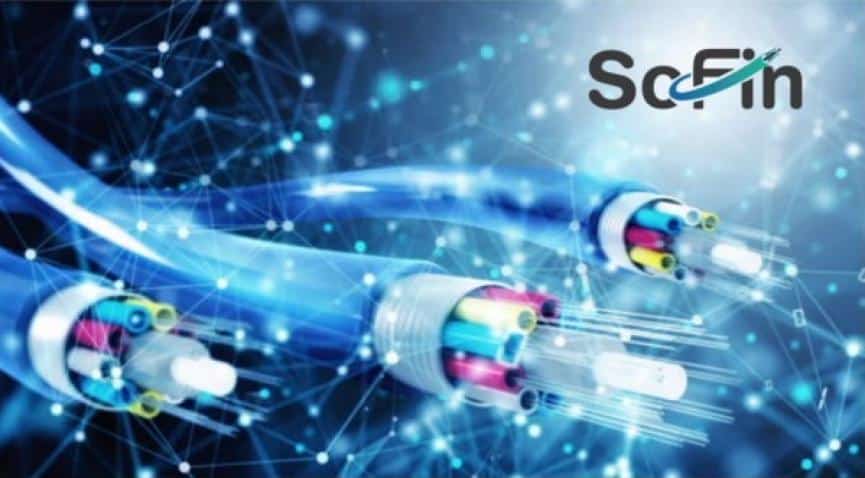 An innovative system employing novel sensor elements will be developed as part of the project to enhance resolution, precision, real-time performance, and robustness against harsh environments and offer cutting-edge sensor signal processing.
The vast amount of data will be collected on a newly developed centralised platform to turn them into actions contributing to the overall economic and ecologic goals.
SoFiN will focus on fiber optical sensor systems which have already shown a very promising performance and are well suited for numerous sensing tasks.
The overall aim of the project involves the development of an adaptive and modular sensor system that allows a flexible deployment for different applications.
The project will utilise the enormous potential to build sensing networks through existing fiber infrastructures for both purposes, carrying data and sensing.
Data from any application or measurement will be collected from use cases to be validated in the project i.e. power distribution network monitoring, water pipe leakage detection or fiber assurance in telecommunication networks will be transferred on a centralised platform for analysis and easy data accessibility.
This flexibility for collecting various measurements for different application types will be controlled by a new software connected to the platform also developed within the project.
Intriguingly, the project involves methods of machine learning to improve the detection and classification of anomalies.
Furthermore, it is intended to build a novel system providing early predictions of problems via digital twin technologies.
In summary, SoFiN aims to push back frontiers with three main objectives: 1) Develop an adaptive, modular, energy-efficient and highly integrated photonic multi-sensing system, capable of various sensing applications, 2) Establish new types of digital signal processing and cloud connection of the sensor system and 3) Validation and demonstration which initially includes extensive lab tests for verifications and in continuation, the demonstration of the system in three case studies.
The sensing system will be used in the supervision of high voltage powerlines, supervision of telecommunication infrastructure using existing fiber and monitoring of water supply network to detect leakage and other manipulations in the infrastructure.
SoFiN is a collaborative effort developed by a multidisciplinary team coordinated by CyRIC, Cyprus Research and Innovation Center, under the EU framework of the Horizon Europe programme.
SoFiN was launched on December 1, last year, lasting four years.
The project is funded by the European Union's Horizon Europe research and innovation programme under grant agreement No 101093015.
The project partners are CYRIC and Water Board Nicosia from Cyprus, ADVA OPTICAL NETWORKING SE and FRIEDRICH-ALEXANDER-UNIVERSITAET ERLANGEN-NUERNBERG from Germany, NKT PHOTONICS A/S and DANMARKS TEKNISKE UNIVERSITET and ENERGINET from Denmark and TELE2 EESTI AKTSIASELTS from Estonia.