Nexters, an international game development company headquartered in Cyprus, this week announced that following a public statement issued by Nasdaq on March 15, trading of Nexters ordinary shares ("GDEV") and warrants ("GDEVW") has resumed at the opening of the market on March 16.
Nasdaq's suspension of trading of Nexters' stock and warrant was in effect from February 28.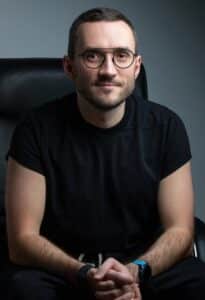 "Since Nexters' inception in 2010, we have shared a vision to be a global company with employees, partners and players across the world. Our listing on Nasdaq in 2021 was an important milestone and a foundation for our long-term strategy," Andrey Fadeev, CEO and co-founder of Nexters said.
"For the last year, we have worked hard to obtain permission for our shares and warrants to trade again on Nasdaq. We are thrilled to announce that GDEV is back," he added.
"We also would like to thank all our stakeholders for their support and patience during the difficult time of the trading halt," Fadeev concluded.
"Nexters has taken huge strides in improving corporate governance and strategic sustainability during a tumultuous year – all while maintaining the resiliency of its core business," Natasha Braginsky Mounier, chairperson of Nexters' Board of Directors, said.
"We have proudly demonstrated rigorous adherence to the high standards of Nasdaq and SEC. And despite all the turbulence, Nexters remained dedicated to its core mission of interactive entertainment at a global scale, " she added.
The international game development company said that it "strives to introduce the joy of core gaming experiences to casual players".
Hit games like Hero Wars, Throne Rush, and others the company reached over 200 million installs worldwide. They became one of the top five independent mobile game companies in Europe.
Headquartered in Cyprus, Nexters is built upon a team of more than 800 gaming professionals.