Cyprus is getting closer to obtaining its own gas supplies from a number of possible sources. But how much gas does it actually need and how can it ensure security of supply at competitive prices?
As and when natural gas becomes available to Cyprus, it will be used solely for the production of electricity, at least initially until plans to diversify gas use in other sectors have been developed.
The highest conventional electricity production since 2005 was achieved in 2011 at 5,272GWh. It subsequently declined to as low as 4,256GWh in 2013.
Over the last five years conventional electricity generation has remained relatively constant at an annual average of about 5,000GWh. But over the same period total electricity consumption grew by about two per cent per year, with much of the growth provided by renewables (RES).
According to Cyprus' 2021-2030 National Energy and Climate Plan (NECP), electricity consumption is expected to increase to just over 6,000GWh by 2030, with 26 per cent to be provided by RES. But this has now been superseded by major changes in the EU's climate policies.
Fast-changing EU climate policies
Since the European Commission (EC) introduced its Fit-for-55 strategy in July 2021, a number of new, far-reaching policies have been proposed or adopted. Cyprus will have to revise its 2021-2030 NECP to reflect these, with a major impact on energy consumption, carbon emissions, adoption of RES and use of fossil fuels.
The latest was a decision in mid-March to reduce final energy consumption by 11.7 per cent by 2030. This is mandatory. The current target in Cyprus' NECP actually foresees an increase, with final energy consumption in 2030 targeted to be about eight per cent higher than now, at 2.1million toe (tonnes oil equivalent). Based on the new directive this should be reduced to 1.85million toe, impacting natural gas consumption by 2030 even further.
In addition to raising the Fit-for-55 target to reduce carbon emissions by 55 per cent by 2030 below 1990 levels, the EC has also proposed to increase RES adoption. The REPowerEU plan targets a 45 per cent share of RES in final energy consumption, in comparison to 32 per cent now. This was also voted by MEPs in September 2022.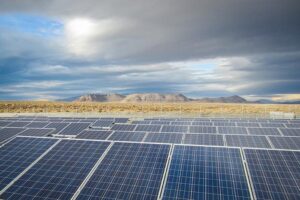 In December 2022, the EU agreed that sectors covered by the Emissions Trading System (ETS) -power plants, factories and aviation- will have to cut their emissions 62 per cent below 2005 levels by 2030 – a significant increase on the current target of 43 per cent. It also created a separate ETS market to include buildings and road transport, starting in 2027. Shipping was also added to the list in January.
The other big change is that emissions allowances issued by the EU will be reduced by an annual rate of 4.3 per cent per year from 2024 to 2027 and 4.4 per cent per year from 2028 to 2030. This is double the current rate.
These provisions mean that the EAC's current emissions allowance of 3million tonnes CO2 per year (tCO2/yr), expected to cost about €300million this year, will be reduced to 2.25million tCO2/yr by 2030.
The EU designed the revised ETS to ensure that a significant portion of the money raised from the sale of allowances goes towards the development of clean technologies and the decarbonisation of industry. Cyprus is not doing that. At present none of these revenues is spent on clean energy projects.
The EU Parliament and Council have reached agreement on the new measures, paving the way for full adoption in April 2023.
These new policies will have a major impact on Cyprus' NECP, climate targets and future use of energy. They will require accelerating the switch from oil to natural gas for power generation, but will also require a substantial reduction in the quantity of gas Cyprus will be able to use by 2030, way lower than current estimates.
But that will not be enough to achieve the new emission and RES targets. Cyprus will also have to massively increase adoption of RES well beyond the currently proposed 23 per cent in the NECP, closer to 50 per cent. Combined with the other measures, this means that by 2030 about 3,000GWh of Cyprus electricity will be generated from conventional sources – natural gas – and at least 3,000GWh from RES.
Gas supply options
Converting all conventional electricity generation to natural gas would require about 0.85billion cubic metres per year (bcm/yr) by 2030. This is a very small quantity to support more than one gas supply project.
Cyprus has a number of possible natural gas supply options:
– Import of LNG at the Vasilikos FSRU terminal
– Energean's proposal to bring gas by pipeline from Israel
– By pipeline from Aphrodite, by Chevron
– By pipeline from block 6 gasfields, by Eni
However, with the preferred development of Aphrodite and block-6 based on subsea production, transport to Egypt by pipeline for treatment and export, it would preclude sending untreated gas by pipeline to Cyprus. On top of this, there are no plans yet for development of these gasfields. Even if such plans were to be announced this year, gas production cannot start before 2027.
Energean's offer is contingent on the company discovering more gas in Israel. To enable development, the company would also require a take-or-pay deal likely for 10 years to probably provide 0.5bcm/yr. This requires careful thinking, given the small quantities of gas Cyprus will need by 2030.
That leaves ETYFA's project to import LNG at Vasilikos. To be able to repay the loans, DEFA will need to handle all Cyprus gas needs through the Vasilikos LNG terminal. But there are many serious problems surrounding this project that require immediate answers:
Will the project be completed in October as announced by the former energy minister? And if not, when exactly?
Have contracts been signed for the purchase and import of LNG? Relying on buying LNG from the spot-market can be too costly, as the EU is finding out
When will gas be available to EAC and when will EAC start generating electricity from natural gas?
There is information that the consortium will submit significant additional claims. If true, what is DEFA's position? Who will bear the responsibility and costs?
Given the scale of the problems, their seriousness and their implications, it is imperative that the Auditor General conducts an independent assessment to enable appropriate and informed actions and measures to be taken.
Following the energy crisisw and the war in Ukraine, energy security has become a top government priority worldwide. Ultimately, this can be ensured only if Cyprus uses its own gas, gas that it owns from its own gasfields. The question that needs urgent answers is what measures is Cyprus taking to ensure this happens.
Dr Charles Ellinas is Senior Fellow, Global Energy Centre, Atlantic Council