The crypto market started the third month of the year on a high note with flagship digital asset bitcoin hitting the $28k market. However, market sentiment has become less positive in recent days which has made crypto experts uptrend predictions for memecoins Dogecoin (DOGE) and Shiba Inu (SHIB) go the other way. 
At the moment, the market is apparently not experiencing a high level of positive sentiment. However, the new crypto on the block, TMS Network (TMSN) seems not be affected by this ambience in any manner. After recording a phenomenal 1st phase of presale, its 2nd phase has kicked off on the same note. Causing early investors to smile to the bank. 
Dogecoin (DOGE)
Developed by software engineers Billy Markus and Jackson Palmer as a fun and accessible cryptocurrency, Dogecoin (DOGE) has gained a dedicated following and is now being used for various purposes.
With conjectures around Musk integrating Dogecoin (DOGE) into the Twitter platform, Dogecoin (DOGE) popularity with investors was projected to turn into a massive rally that would make it return to the highs of 2021. However, the reverse has been the case, unlike TMS Network (TMSN). 
In the month of March, Dogecoin (DOGE) has dropped to a 4-month low. Elon Musk tweeted earlier in the month that he would shift his focus from cryptocurrencies and look at the wave of the moment, artificial intelligence. Although he did not mention Dogecoin (DOGE) specifically, the price of Dogecoin (DOGE) has dropped by around 18% to $0.07 since Musk's tweet.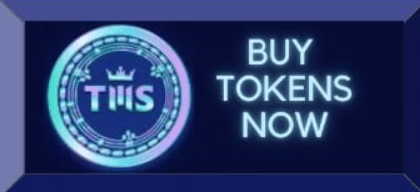 Shiba Inu (SHIB)
Following the path of Dogecoin (DOGE), Shiba Inu (SHIB) has gained a considerable volume of popularity in recent years. It is an Ethereum-based ERC-20 token and one of its unique features is its tokenomics. 
Although the Shiba Inu (SHIB) ecosystem was created as a playful alternative to more viable ones, the memecoin community has continued to develop its ecosystem, with plans to expand into NFTs, gaming, and other DeFi applications.
There were some positive fundamentals at the start of the month for Shiba Inu (SHIB), but the news that Voyager Digital liquidated its position in billions of the Shiba Inu token has made a negative impression on its market price as opposed to TMS Network (TMSN). It remains to be seen how Shiba Inu (SHIB) would react to macroeconomic conditions going forward with the unfavorable trends it has suffered in the last 12 months.
TMS Network (TMSN)
With Dogecoin (DOGE) and Shiba Inu (SHIB) suffering downward pressure, TMS Network (TMSN) has managed to maintain a stable and steady growth trajectory. Thanks to the TMS Network (TMSN) hallmark approach to decentralized finance.
Unlike traditional trading systems running on centralized entities, TMS Network (TMSN) allows users to make trades on their terms while keeping their resources safe. TMS Network (TMSN) innovative solutions have enjoyed a stellar success during its ongoing presale with hopes of promise in the market when it fully launches. 
With those loads of novel initiatives that have been established and the ones in the works, TMS Network (TMSN) is full of potential and is projected to do 100x in the coming future.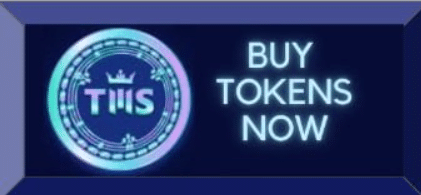 In Conclusion 
It has now been proven that TMS Network (TMSN) could be used as a reliable hedge against market downturns, especially as other tokens like Dogecoin (DOGE) and Shiba Inu (SHIB) continue to struggle. 
Investors have already seen the potential in the first phase of its presale which was sold out in a short while. Now TMS Network (TMSN) is giving further investment opportunities in the second phase of its presale, with tokens available at $0.038.
Presale: https://presale.tmsnetwork.io
Website: https://tmsnetwork.io
Telegram: https://t.me/tmsnetwork
---
DISCLAIMER – "Views Expressed Disclaimer: Views and opinions expressed are those of the authors and do not reflect the official position of any other author, agency, organization, employer or company, including NEO CYMED PUBLISHING LIMITED, which is the publishing company performing under the name Cyprus-Mail…more
---