Port management company DP World Limassol on Friday released a statement about the visit of three key ministers earlier this week, which marks the first official visit of the new government to Limassol port. The meeting took place on Thursday, March 23.
The main topic of discussion was DP World Limassol's crucial role in boosting the Limassol port's competitiveness and turning it into a major commercial and cruise hub in the Eastern Mediterranean.
Minister of Transport Alexis Vafeades, Deputy Minister of Tourism Costas Koumis and Deputy Minister of Shipping Marina Hadjimanoli visited DP World Limassol's facilities and were briefed about the terminal's activities and the operator's efforts to establish Limassol as a key port of choice in the region.
DP World Limassol's CEO Nawaf Abdulla said that the ministers' visit to the terminal is a testament to the close working relationship the company wants to maintain with the government, in a bid to establish the country as a leading cruise and trading hub in the region.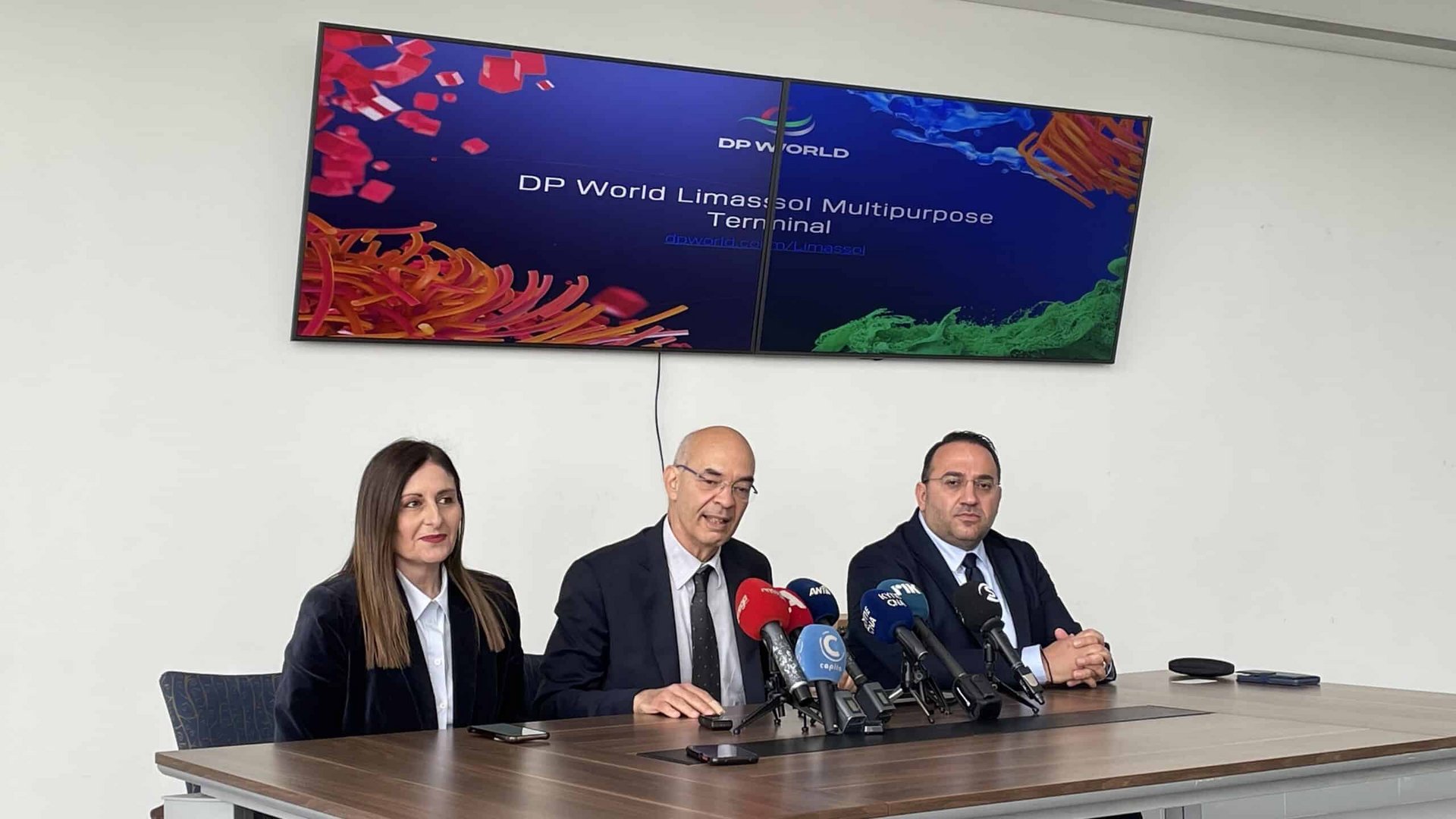 "Being the operator of the country's main port, DP World Limassol is an important partner of the state and a key stakeholder of the maritime sector and the Cyprus economy," Abdulla said.
"I am confident that by working together, we can turn Limassol port into the port of choice in the Eastern Mediterranean, attracting even more users and global cruise lines", he added.
What is more, the two sides discussed ways to enhance collaboration by implementing a horizontal approach, with the Minister of Transport pointing out that the collective goal is to boost port traffic, further improve the port's infrastructure and improve turnaround times by facilitating the automation of services in certain operations.
On her part, the Deputy Minister of Shipping raised among other things, the upcoming ferry link, and the need to offer services based on the IMO's International Ship and Port Facility Security (ISPS) Code.
Moreover, the Deputy Minister of Tourism, Costas Koumis, discussed the development of maritime tourism and pledged to collaborate with his shipping counterpart, through a joint committee.
Finally, he also stated that the main aim is to attract more cruise traffic to the country's ports, by launching discussions with a growing number of major companies.