Tanya Romanyukha oversees the TechIsland's day-to-day activities to ensure efficient, transparent, and effective operations. This includes managing and coordinating all operational activities, working groups, internal communication with members, project management, business development, creative direction, donor relations, and recruitment.
Her experience in the innovative field spans over ten years and she has worked with startup accelerators, VC funds, corporate innovations, business angel clubs, investment companies, and NGOs. Her expertise covers various innovative ecosystems in Ukraine & CIS & CEE, USA, Switzerland, Israel & Middle East.
"TechIsland is a prominent IT association that fosters Cyprus' innovative ecosystem by providing support for policymaking, facilitating relocation, and boosting ecosystem development, as well as organising networking events, and workshops tailormade for tech companies and social initiatives.
"Comprised of over 260 member companies that employ a significant number of more than 20,000 people on the island, TechIsland is a fully private initiative of doers, committed to transforming Cyprus into an attractive destination for world-class tech talent.
"The organisation serves as a representative for the tech industry, advocating for its members and promoting growth in the sector. TechIsland prioritises corporate social responsibility and provides a platform for members to engage in initiatives related to education, health, environmental, and societal issues."
As a woman with a pioneering role, how have you played a key part in bringing about change, and how are these changes enhancing your organisation's potential for future growth?
"By bringing together the right team and working towards achieving the goals set by the board, we have achieved a great result during our year and a half of TechIsland's existence.
"The launch of the Cyprus Tech Ecosystem Platform, which I initiated and executed, has been particularly significant. It is the first comprehensive tool collecting data on all innovation ecosystem players in Cyprus, putting Cyprus on the map of the global tech hub. This has not only helped to strengthen the technology industry in Cyprus, but it has also contributed to the Cypriot economy."
How does an increase in the number of women in the workforce benefit businesses and organisations?
"This can lead to a more diverse and inclusive workplace, bringing different perspectives, ideas and approaches to problem solving. Women are responsible and hard-working, are result-driven, and combining these strengths with communication, empathy, and collaboration, are essential in today's interconnected and rapidly changing business environment.
"Having more women in leadership positions can provide role models for other women in the organisation and in the country, which can encourage them to pursue their own career aspirations."
What does it mean to be a female pioneer in your industry, in this day and age?
"As a female pioneer, embrace the role of being a role model, mentor, and advocate for other women, leading by example, especially in male-dominated industries such as tech. It is about bringing knowledge and finding ways to overcome the lack of women entering the tech industry, as well as pushing boundaries, making a difference, and leaving a lasting legacy for future generations of women.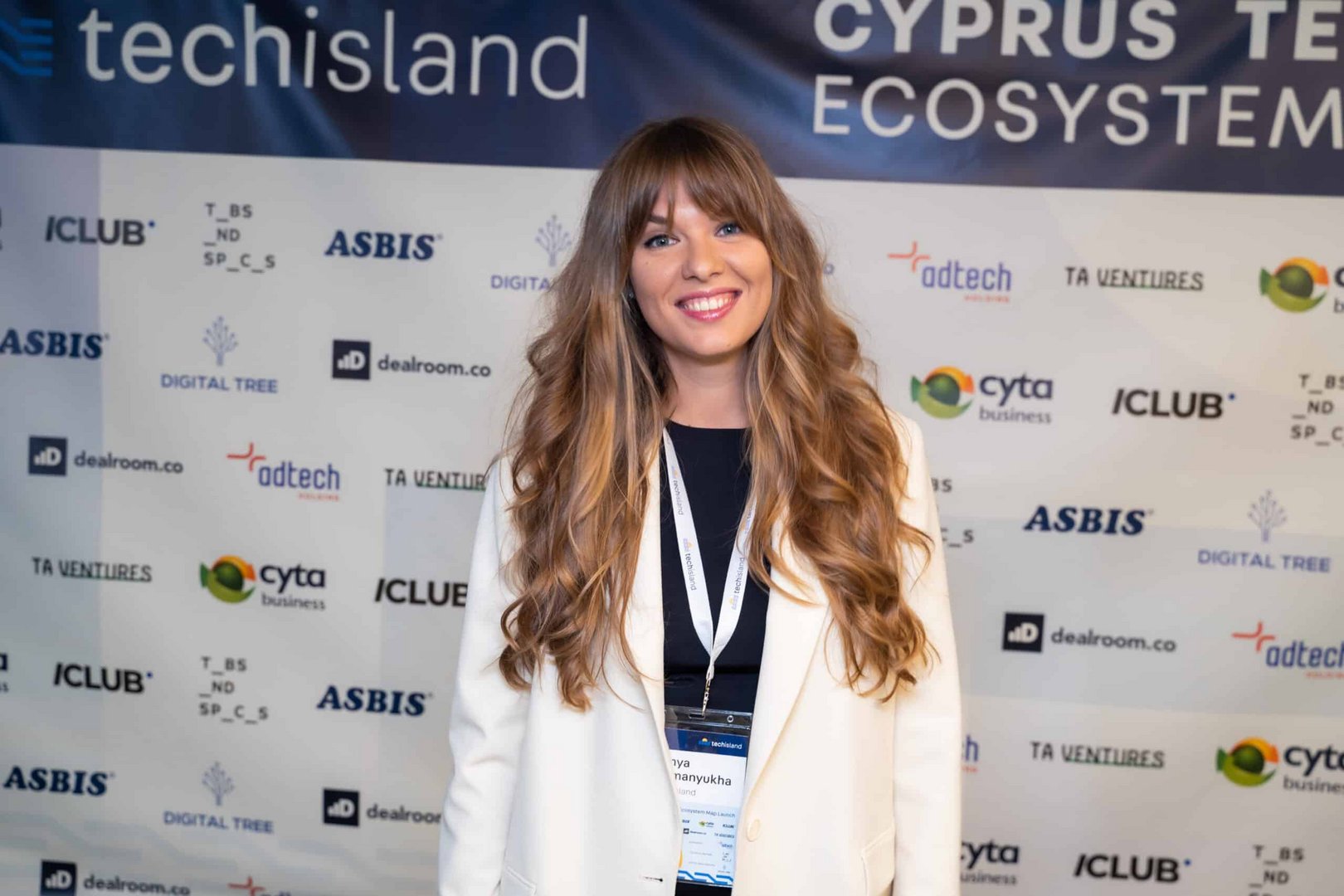 "A strong network of support, both personal and professional, is essential to help navigate the challenges that come with breaking new ground. Designing your own system of career-family balance, involving your partner in family-related chores, and delegating unimportant chores to helpers are essential to resist gender scripts. It's about overcoming biases and proving that women are just as committed to their work as men."
Do you believe men still dominate the most influential companies in the world today? If so, how does one break down the barriers of this gender imbalance?
"Despite progress towards gender equality, men still dominate the most influential companies in the world and especially in tech. Breaking down the barriers of this gender imbalance requires a multifaceted approach. Companies must prioritise diversity and inclusion in them hiring and promotion practices, governments must implement policies that support work-life balance and equal access to education and training, and cultural biases and stereotypes that hold women back must be challenged in society."
How would you describe the gender dimension in Cypriot society based on your own experience?
"Cyprus still has a long way to go when it comes to gender equality. The country has a patriarchal culture that has been historically ingrained in both men and women, leading to women being mostly responsible for family chores and children. They are expected to balance this with their career even in families where both parents work.
"However, the tech industry in Cyprus is open to the global agenda of equal rights, with the focus mainly on experience and expertise rather than gender. Nonetheless, we still face a significant lack of women leaders in the tech industry, which makes it difficult to find experienced women to speak at conferences and participate in tech-related discussions and organisations.
"It is encouraging to see that the new president recognises the issue of gender equality and is committed to making progress on this front. Society should be promoting the amazing examples of Cypriot women leaders on different levels and especially teaching younger generations, both boys and girls, that equality is the new norm."
Did you have a woman leader as a mentor, or are there specific women who inspire you and why?
"My mother, who was an entrepreneur, instilled in me a sense of independence and bravery from an early age. This gave me the perception that building a career, having kids, and a family could all be done simultaneously without any obstacles."