With massive numbers of asylum seekers from the continent, Cyprus is undergoing a demographic change but the history of Africans on the island goes back much further
The arrival of migrants from Africa (mostly refugees and asylum seekers) has become a burning issue in recent years – but few of those commenting probably know that Cyprus has been home to an African minority for centuries.
Famagusta-based artist and researcher Serap Kanay gave a presentation at the University of Cyprus last week entitled 'Cypriot African Heritage: An unspoken legacy'. Kanay has interviewed hundreds of people over the years, assembling an oral history of those – like herself – whose ancestors came north from Africa over the years.
We say 'came', but in fact they were usually brought. Ancient artefacts show black figures even in antiquity – Vassos Karageorghis, in his book Blacks in Ancient Cypriot Art, identifies statuettes and pendants from as early as the 18th century BC – but the larger migration came later, once the mass production of sugar began in the Lusignan period. 'How sugar made Medieval Cyprus the commercial center of the Eastern Mediterranean' goes the title of an article by George Vidiakin at dom.com.cy.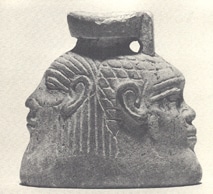 The area around Episkopi, where the sugar-cane plantations were located, housed a sizeable African community (mostly from Sudan, especially Darfur). When she was a child, recalls Kanay, "everyone used to ask if we are from Episkopi when they saw us… Then the second question was, 'Are you from Sinta?'". Sinta, on the Mesaoria plain next to Vatili, was the other epicentre, due to cotton and other large farms.
Most of these Africans were sold as slaves, of course. Others, however, came as manual workers – and there were also "artisans", says Kanay. One particular profession, "people who used to travel from village to village and get the bride ready" – we might call them beauticians, their task being to signify that the virginal bride was becoming a woman – was composed largely of African women. Others were healers, musicians or merchants.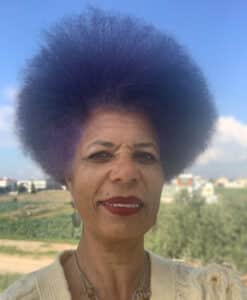 The arrival of the British added a few more twists. First, they recruited many Africans –including Kanay's own father – as policemen, a definite step up in social prestige. Second, they abolished slavery, so slaves in Muslim households became indentured servants instead – though in fact many former slaves had already been freed, usually with a small payment in gold or a few sheep to start their own farm.
Maureen Chacholiades, Cameroon-born owner of the African House restaurant in Nicosia,  admits she's quite surprised to hear all this history.
"I believe this is something that, if it was taught in schools, might affect the perspective of how migrants are seen," she told the Cyprus Mail.
That's the big question, of course. Is our current wave of migration just a continuation of previous waves, a case of history repeating itself – or is it entirely different?
One big difference has to do with the fact that previous migrants were largely brought here, working for people who – though they exploited and abused them – also felt some responsibility for them. Most current migrants, on the other hand, came on their own initiative, driven by war or economic hardship. But the most obvious difference lies in the sheer numbers.
In 2005, when she had her first exhibition on the subject, Kanay identified around 2,000 Cypriots of African heritage. Granted, this was only among Turkish speakers, and only included "visible" Africans (which is only a small proportion of those with a black ancestor), and she's also conducted more interviews and found many more people in the years since – but still: in the first half of 2022 alone, we had 12,000 asylum seekers crossing into the Republic. That's a whole other level.
Even in the north, the number of people like Kanay is dwarfed by the number of African students ("I think it's around 9,000"), mostly from Nigeria. It's no secret that many of these are fake students. They "don't mix," keeping largely to themselves – and indeed their arrival has provoked mixed reactions among Afro-Cypriots. Some feel "affinity" with fellow blacks, says Kanay; others feel threatened, and can even be racist against the new arrivals.
This is a common refrain, a kind of hierarchy among African Cypriots based on 'the lighter, the better'. "Women particularly used to say that girls should 'open the colour', meaning marry lighter people, marry white people," recalls Kanay. She's even heard of darker-skinned children facing discrimination within their own family.
And of course prejudice from society at large is another constant. Even today, Kanay – who's quite light-skinned, after seven generations – overhears random kids making fun of her hair, and startles them by replying in Turkish. Veiled putdowns like "Where are you from?" and "How can you speak such good Turkish?" are common. Chacholiades' daughter – who was born here, and speaks fluent Greek – was called a 'skatomavri' ['shitty black'] even by other three-year-olds in kindergarten!
"It's very difficult," says Chacholiades. "I mean, I've been living here for 17 years – [but] I don't feel integrated. I've just been given an opportunity to work and pay taxes. But I don't feel like I'm integrated."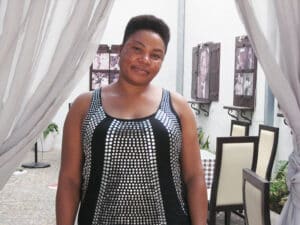 It's hard to say how much comfort can be drawn from the fact that we've always had Africans in Cyprus. Not only is the current wave totally different, but the history itself isn't very reassuring.
Still, the bottom line is that – even though many were forced here, even though they faced a barrage of insults and abuse across the centuries – some did ultimately stay, and often flourished. Kanay doesn't like the word 'assimilation' (she prefers 'hybridity'), but it's true nonetheless that "the black people that were brought here earlier, or came here as free people, have been assimilated into Cypriot culture, and particularly into Turkish Cypriot culture". Hopefully the new wave can do the same.