From those who refuse to show their passports at the checkpoints to those who have found the love of their lives across the divide, few subjects are as emotive in Cyprus as that of the crossings.
It was exactly 20 years ago on a hot and sticky late April afternoon that as a nine-year-old I was bundled into the back of a jeep as we waited for hours to be among the first ordinary Greek Cypriots to cross to the north in 29 years.
It's been a long, strange trip since then: the divide has hardened despite what many had hoped would herald the fall of Europe's final 'Berlin Wall'.
But that never came, instead, the split is now nearing half a century.
For most the opening of the checkpoints had little impact; life rolled on as normal.
For others, however, such as D – an English-Turkish Cypriot in her 20s who works in the south – the entire course of her life changed.
"From 2008 to 2015 I used the checkpoints to go to school and I continue to use them regularly since," she said.
Indeed, for the first time in decades Greek Cypriots and Turkish Cypriots once again shared classrooms – although almost exclusively limited to private schools.
Everyone has their own story and what it means for them, but for me two cases stand out the most – albeit perhaps because they're the freshest.
One was with a Greek Cypriot who had only crossed a handful of times and had never been to Kyrenia.
As we drove through the city last summer, he was silent – prompting me to ask what he thought of it.
"I was told that they live in shacks, that nothing new had been built since the invasion, but it's just a normal city," he said.
Dumbstruck, I didn't really know what to say.
The other, also last summer – during a trip to Karpasia – was when I met two Turkish settlers who shared their opinions with me in Greek, in a heavy Cypriot dialect.
"I was brought here [from Turkey] when I was three years old, I'm Cypriot and I want to be buried here," one said passionately, pointing towards the tip of the Karpasia on the horizon.
During that same trip, another settler – who I met at the Ayia Triada archaeological site – struck up a conversation after seeing my car's number plates. He said that he served his two years in the Turkish army, hates prejudice of any kind and is not a fascist: "the only person I'm scared of is the big guy up there", he said, pointing to the sky.
Both spoke Greek, which they picked up from living and working alongside the Greek Cypriots who stayed in the area, mainly Rizokarpaso.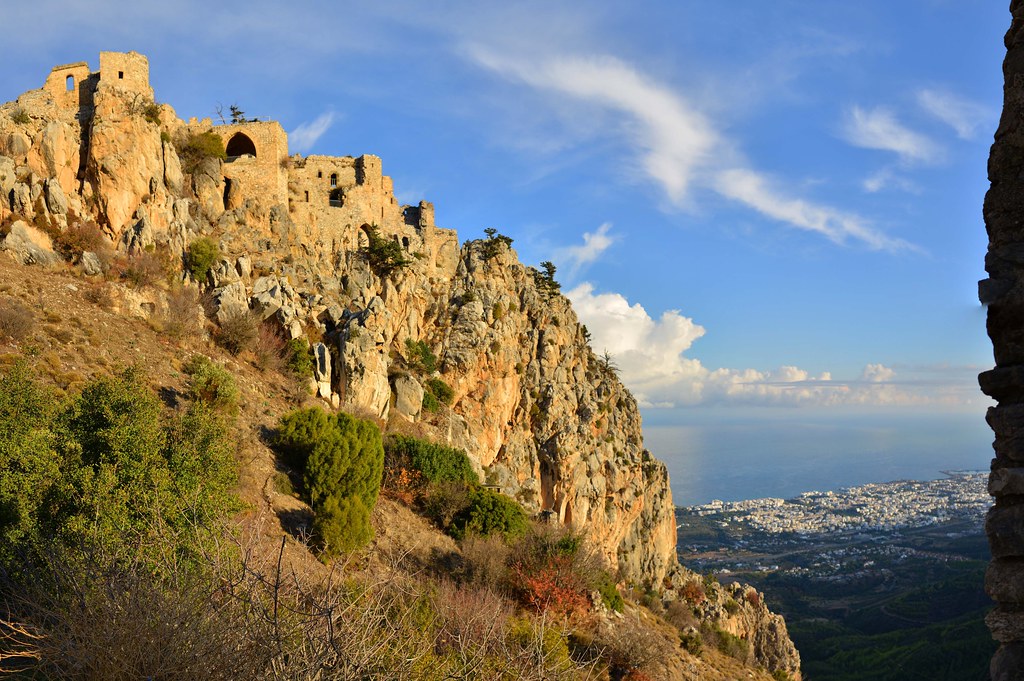 In the 20 years since the crossings reopened all manner of organic, grass roots activities have taken hold – perhaps none more so than those for nature lovers.
I was one of dozens who in January joined a hiking group to clamber up the side of the mountain with St Hilarion castle beckoning above.
One vantage point granted an entire vista of perspectives: the development of Kyrenia on one side of the range and the flat plain stretching towards the divided capital on the other. The latter granted the clearest view of the division, with development neatly cleaved apart by the dividing line.
The trail ended near Karmi and one of the hikers saw her ancestral home for the first time. I won't try and capture that emotion; I don't have the space to do it justice.
For many, crossing the divide bears little meaning – there's no grand narrative or all-encompassing ideologies – there are just simple practicalities.
It's cheaper, it's faster, or offers more opportunities that wouldn't exist otherwise.
Recently, that's arguably most stark among Greek Cypriots, who almost two decades after the crossing reopened flocked in greater proportions to the north as the lira began a dramatic depreciation in October 2021.
Media reports covering the first day of the opening of the crossings stated that nearly 3,000 Turkish Cypriots crossed, while around 1,750 Greek Cypriots went north.
But the Cyprus Mail reported in October that for the first time since the crossing points opened, there were more Greek Cypriots crossing than Turkish Cypriots. Between January and August in 2022, a total of 1,883,000 crossings to the north were recorded by Greek Cypriots.
Fifty-year-old A lives in Astromeritis and told me that: "I go mostly in the summer on my way to Paphos, I get insurance and go that route as it's much faster.
"On the way to Kato Pyrgos we've found a restaurant where instead of eating for €30 it's €10, sure, you're not gonna eat until you burst but it's a third of the price," he said.
"I also found a great place in the north for lahmajoun but they don't sell beer – 'we're not allowed,' they say, so maybe I'll take my own next time," he joked.
Crossing at Ledra street one frequently spots Turkish Cypriots returning from the Republic with shopping from brands otherwise unavailable to them, such as McDonalds and Ikea.
For most crossing has become humdrum; something so usual it barely becomes noticed. Indeed, neither the worst fears – of violent clashes between the two communities – nor the high hopes – of the "wall coming down" – were realised.
There have, however, been flashes of excitement across the ideological spectrum.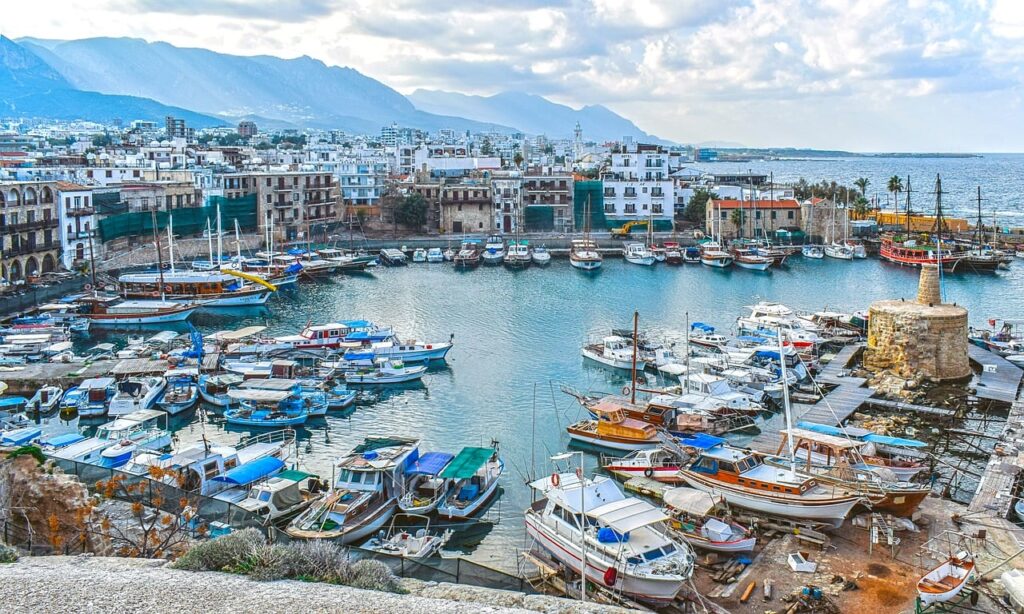 Those include a fiery storming of the Dherynia checkpoint in 2020, to peace activists doing a sit-in at the Ledra street crossing (Occupy Buffer Zone) 11 years ago.
There are now nine crossings, and they no longer close at midnight as used to be the case.
But for those whose daily lives are inextricably linked with the crossings there are warnings that the movement they provide should not be taken for granted.
"In 2020 we learned that crossing points aren't to be taken for granted when they were kept closed for almost 18 months. It was the first time our generation experienced true division like our parents had done in the past," D said, referring to their closure due to Covid.
"And even today we see that the authorities on either side are not making any real effort to ease the long queues that occur every day," she added.
But others voluntarily exclude themselves, even from communities such as isolated Kato Pyrgos which has generally benefited from much shorter travel times to the capital via the route through the north.
The crossings there opened in 2010, but the owner of a restaurant in the remote community said she once racked up hundreds of euros in speeding fines – traffic cameras are more prevalent in the north – during one trip and will not go back.
As the division ossified, generations grew up never having met their counterparts in the community across the divide.
It was Rauf Denktas who made the dramatic and unexpected move to reopen the crossings following large scale protests and international pressure. But it was also allegedly the same man who when asked how he feels should he be remembered as the man who prevented reunification, replied: "I hope so."