The energy transition is crucial for delivering a sustainable future to the next generations, but it also involves a number of obstacles, which must be addressed, according to Andreas Poullikkas, the chairman of the Cyprus Energy Regulatory Authority (CERA).
The CERA chairman explained that the transition to renewable energy sources is difficult due to the enormous challenges that electrical grids face. In order to accommodate the rapid development of renewable energy sources, electrical grids must integrate these sources in a safe and efficient manner.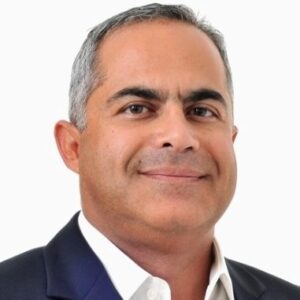 Poullikkas believes that a two-way electrical network is needed to circulate electricity from scattered and stochastic sources, while also being able to absorb even greater amounts of renewable production.
"Necessary adjustments to the electrical network, such as digital transformation and the integration of storage systems, will be needed to allow for the maximisation of the benefits of clean energy," Poullikkas said.
"However, these technologies are currently not affordable and it is clear that at some point in the future, there will be a need for ad-hoc power generation units using fossil fuels to cover the demand when there is not sufficient electricity production from renewable energy sources, for example during waves of severe weather or sudden cloud cover," he added.
What is more, Poullikkas explained that the future electricity grid will be based on an interconnected discrete structure, allowing consumers to generate and share electricity with each other using energy sources such as solar and wind energy.
In this framework, technological development in areas such as automation, communication, energy storage and renewable energy will play a vital role in increasing the reliability of the future electricity grid.
Moreover, Poullikkas expects the future electricity grid to be smarter, more efficient and more sustainable. The grid will offer more control and monitoring possibilities for electricity production and consumption.
The grid is expected to be smart and use automation systems to minimise electricity losses and improve grid efficiency and reliability.
"The grid will also incorporate more stochastic renewable energy sources such as solar and wind energy, have storage systems and use advanced technologies such as smart meters and sensors to collect and analyse energy consumption data and network status," he stated.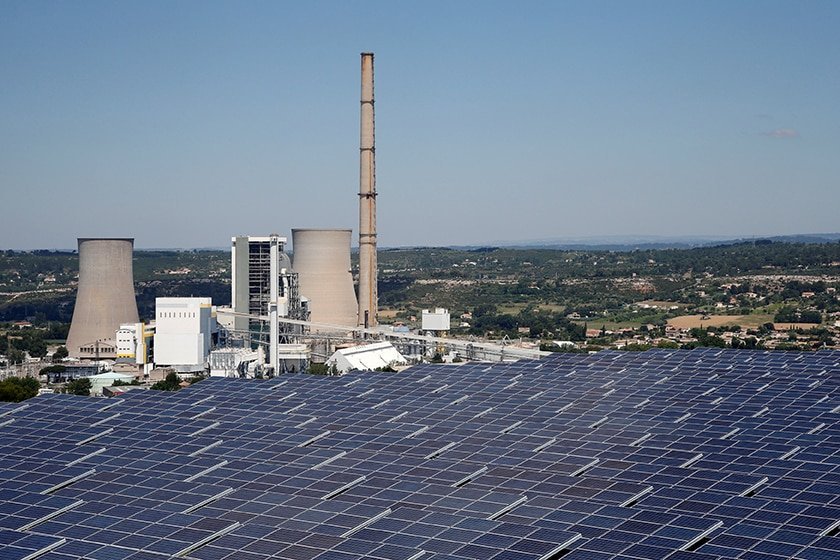 Additionally, Poullikkas noted that the design and safe operation of electrical networks are the responsibility of the transmission and distribution system operators.
This means that adapting electric networks to the energy transition requires transmission and distribution system operators to face and resolve a number of challenges.
"The challenges that system operators are facing include the need to understand renewable energy technologies and accurately predict day-ahead electricity generation; managing weather-dependent electricity generation from stochastic renewables like solar and wind, while ensuring grid security and reliability; as well as accommodating the increasing use of electric vehicles by developing new infrastructure for charging and managing their energy needs," Poullikkas said.
"Additionally, they must also stay up-to-date with smart grid and autonomous energy systems technologies, as well as digital interconnections of electricity transmission and distribution systems; address the challenges of transporting and storing renewable energy; and develop innovative solutions to extend the electricity grid to remote areas where renewable energy sources are generated," he added.
Furthermore, additional challenges include the management of electricity distribution in real-time and utilising smart meters for better management; creating and implementing new solutions for managing electricity demand and consumption; as well as using automation, artificial intelligence, and blockchain technologies to improve efficiency and performance.
Poullikkas went on to say that adapting electricity grids to meet the challenges of the energy transition requires transmission and distribution system operators to redesign the grid to become smart and bi-directional, able to accommodate large penetration of renewable energy sources in combination with systems storage.
According to the CERA chairman, by including a combination of the above components, a smart electricity grid will be able to help promote the transition to a more sustainable energy mix and address the challenges of climate change.
"The energy transition is the necessary path that humanity must follow in order to deliver a sustainable future to the next generations," he concluded.