As the UK goes full-on pomp and ceremony on Saturday in Cyprus some more low key events will be held to mark the crowning of the new monarch finds
Bejay Browne
With Coronation fever sweeping the UK ahead of Saturday's event, as a member of the Commonwealth and home to countless Britons, sections of Cyprus society will also be celebrating as the new monarch is crowned.
A number of events on Saturday are open to the public, and organisers say places are filling up fast, while other residents looking forward to the historic event say they will celebrate with friends. Others, though, say they just "couldn't care less."
Among the first group are Vivian and Geoff Howell, who are going "all out" and will deck their Limassol home with Union Jacks and coronation bunting before watching the event on TV and enjoying a garden party with friends and family.
"Even though we live abroad, we still support the Royal Family and want to do our bit to welcome King Charles as our monarch," they couple said.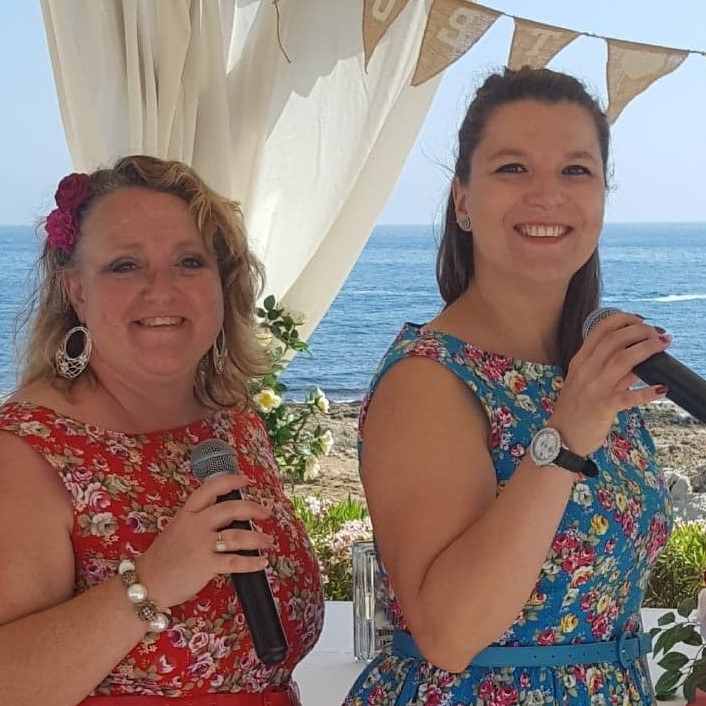 Paphos resident Stephanie Rothwell has also bought an abundance of decorations and will be making all sorts of traditional British food for the 20 or so guests that will join her at home for a celebration .
"My husband will be serving Pimms and Bucks Fizz and we are all dressing in red, white and blue. I love the Royal family and think that they do so much for the economy of Britain and work very hard. Also, I think it's important to enjoy life as much as possible after the pandemic."
Cypriot Helen Katsambis lives in Larnaca and regards herself as a "Royalist." She will dress up with a group of friends and has a BBQ planned. "We are living through history in the making, I am looking forward to spending it at home with a group of friends."
For more organised events, Saint Paul's Cathedral in Nicosia has organised a series of happenings, including a presentation by proud Royalist Patricia Jordan. She has spent time with King Charles and was presented to the Queen and other members of the Royal family, and will make a presentation of the King's life.
"It took a while and a lot of research to gather all of the information and I think it's wonderful to be able to celebrate the coronation," she said.
"This is an exciting time for those of us who hail from the UK and Commonwealth – most of us would have been children or young adults at the Queen's Coronation in 1953, but I remember seeing the wonderful decorations in the Mall on a special trip with my Godmother".
On Thursday there will a quiz at St Paul's ahead of Patricia's presentation. Refreshments will also be served. The following day, from 5pm there will be a Coronation Street Party in the cathedral car park and on Sunday May 7, again at 5pm, a Thanksgiving Service for the life and service of King Charles III followed by High Tea.
On May 8, the St John's Anglican church, which meets at the Ayios Fanourios Orthodox church in Deryneia, will at 2pm hold a ceremony and the mayor of Deryneia will cut a ribbon to open a small garden of commemoration for the life and service of Queen Elizabeth II and for the coronation of King Charles lll, Church secretary Jane Mainwaring said.
"Everyone is welcome to attend and the event will be followed by a party in the grounds," she added.
In Paphos, the Anglican Church is holding a private function for members of the congregation and their families, and the now defunct UKCA which closed its doors in December 2022, when they were served notice to vacate their club house, would have also been a popular local hub for people to celebrate.
However, there are a number of Paphos venues celebrating.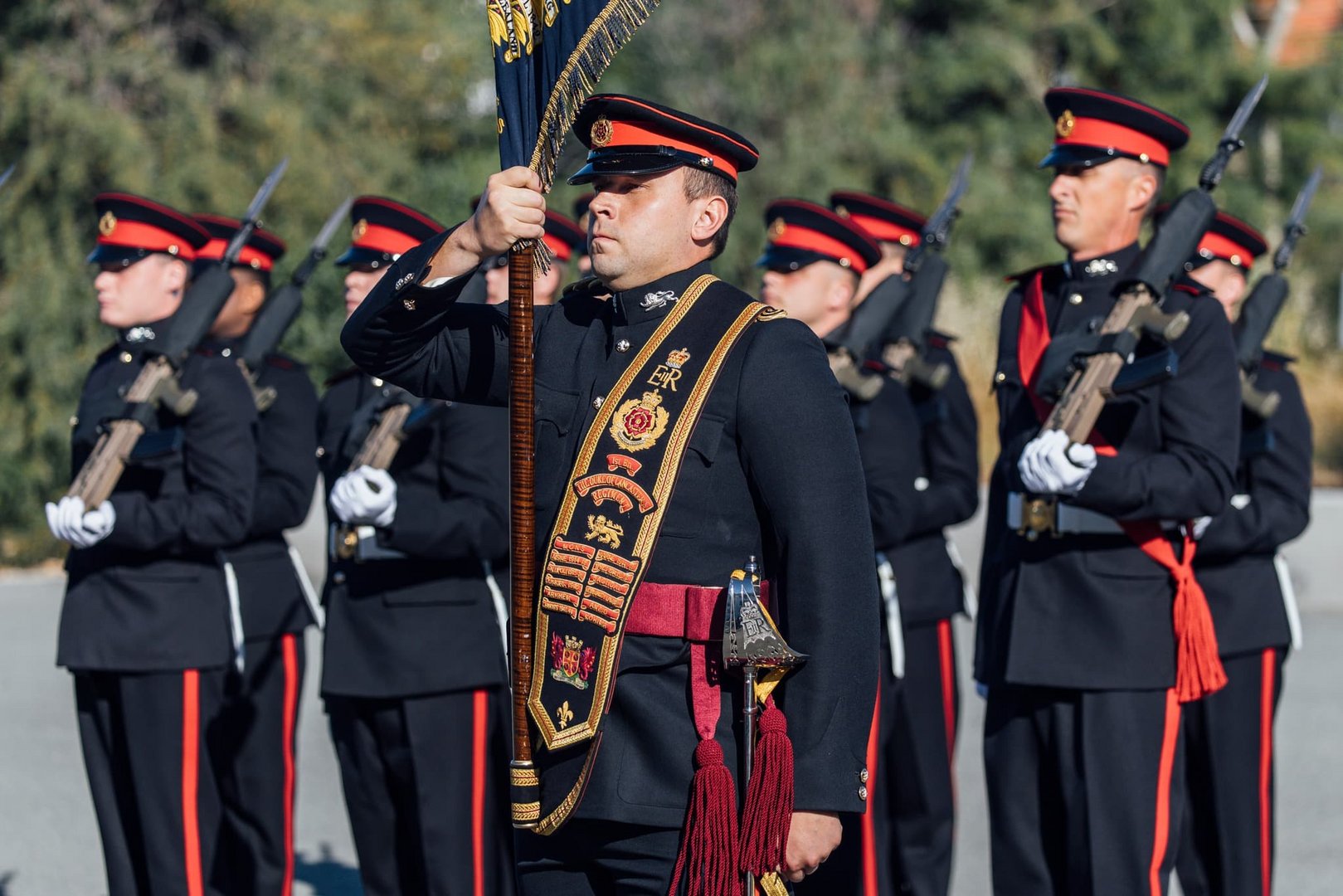 The Rock & Sole on the Tomb of the Kings Road will show the King's Coronation live on TV from 12 noon and there will be a BBQ from 1pm and a cake stall by Kaz's Kitchen, as well as a raffle.
The Sapphire Bar and Diner is holding a Coronation street party between 2pm and 5pm with traditional English fayre, face painting, a raffle, a commemorative gift while wearing red, white and blue for the "King's big day" is encouraged. Female duo The Dots, will be performing King themed songs and there will also be a chance to join in with a Cockney sing along. Places are limited and booking is essential.
DT's Bar in Paphos will host a traditional afternoon tea between 1pm and 4pm on Coronation Day and patrons are encouraged to dress up.
The Kamares Club in Paphos too will hold a celebration on Saturday from 7pm at the Kamares club. Tickets will include a welcome drink, buffet dinner, traditional songs with the Orphean Singers and then entertainment from DJ Mark. The dress code is smart with a red, white and blue theme.
However, not everyone thinks the King's Coronation is something to be celebrated.
"I wish people would stop banging on about the Royal family, they cost the British taxpayers huge sums of money, they are out of touch with the world and an outdated idea generally. I live here in Cyprus, why on earth would I want to celebrate the Coronation which is an archaic symbol of what is wrong with Britain," asked retired businessman James.
Paphos resident George Kelis, who studied in the UK, also believes the monarchy is outdated in the modern world, although he understands for many it's part of tradition and identity. "I've walked down the Mall and seen Buckingham Palace but the Royal family don't matter to me. I won't watch the Coronation on TV."
Saint Paul's Cathedral in Nicosia
May 4: Cathedral Hall quiz and presentation on the life of King Charles. Refreshments. €5. 10am. May 5: Coronation Street Party in cathedral car park. 5pm. May 7: Thanksgiving Service followed by High Tea. 5pm
Rock & Sole Paphos
May 6: live screening from 12pm, BBQ from 1pm Tel: 96 194680 for bookings
Sapphire Bar, Paphos
May 6: Coronation Street Party. €20 for adults, €10 for kids. Booking essential. Tel: 96 097979
Kamares Club, Paphos
May 6: Dinner and music. €24. Tel: 26 880576 (Marinos)
St John's Anglican church
May 8: Ayios Fanourios Orthodox church, Deryneia, garden of remembrance opening and party in the grounds. 2pm