Junior Achievement Cyprus (JA Cyprus) recently hosted the 10th annual Award Ceremony for its "Student Business 2023" programme with resounding success.
This milestone event commemorated a decade of the organisation's unwavering commitment to nurturing the entrepreneurial and leadership capabilities of young individuals.
Over the past ten years, JA Cyprus has been empowering and equipping the next generation of movers and shakers with the skills and resources to bring their ideas to life and create a positive impact in their local communities.
In a room full of young entrepreneurs, ten student teams competed for the title of "Business of the Year". The competition is the culmination of the efforts of 400 students, aged 15-18, who created their own student company during the school year. The ten finalists – from the 50 student companies created – publicly presented their innovative business ideas to an expert jury.
The jury was composed of Andreas Papadopoulos from the Board of Directors of JA Cyprus, Konstantina Logothetis from PwC, Michalis Charalambidis from ECOMMBX, Stratos Petrou from MetLife, Xenia Xenophontos from Digital Tree, Theodoros Loukaidis from Research and Innovation Foundation and Diana Nikolaou from the University of Cyprus.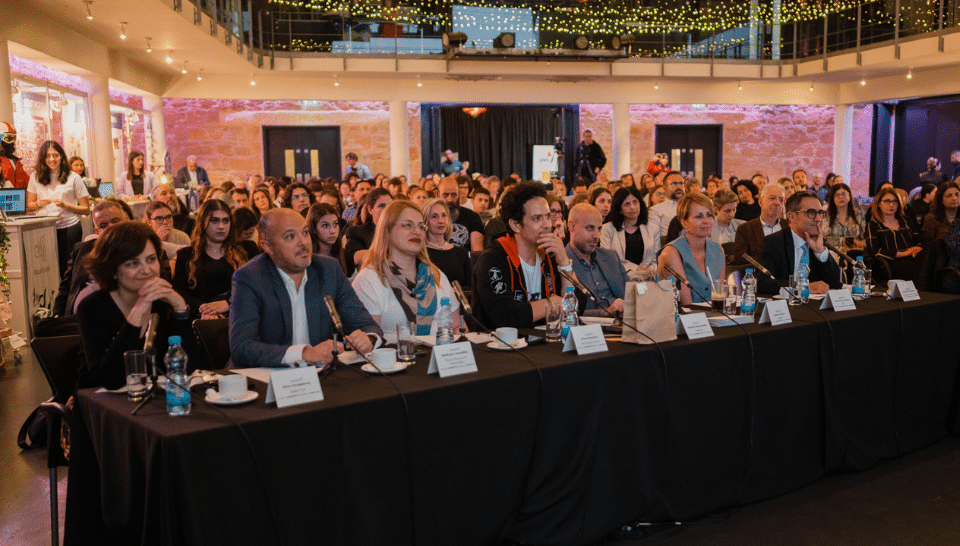 This year the title of 'Business of the Year' went to 'Freshies', a student company from G.C. School with Andreas Christoforou, Christina Paraskeva, Michel Manthopoulou, Vera Kyriakou and Anna Maria Koumas. The company, with the help of their teachers Katerina Charalambous and Elena Paschalis and their mentor Kypros Livera, created a toilet cleaning product that contains soluble, foaming, cleaning capsules. The aim is to eliminate bacteria and unpleasant odours by replacing them with a fresh lavender scent.
"Swirls", from Lykeio Kykkou B', won second place in the competition. The team produces confetti poppers using repurposed machinery, filled with recycled paper that is hand processed by the production team, making it fully biodegradable. The team consists of Michalis Andreou, Pantelis Grigoriou, Alexis Panagi, Iraklis Konstantinou, Andreas Erotokritou, Katerina Georgiou, Erotokrito Koumidis and Mario Pontikou. The team was supported by their teacher Kypros Loizidis and their mentor Kyriakos Siakallis from CYTA.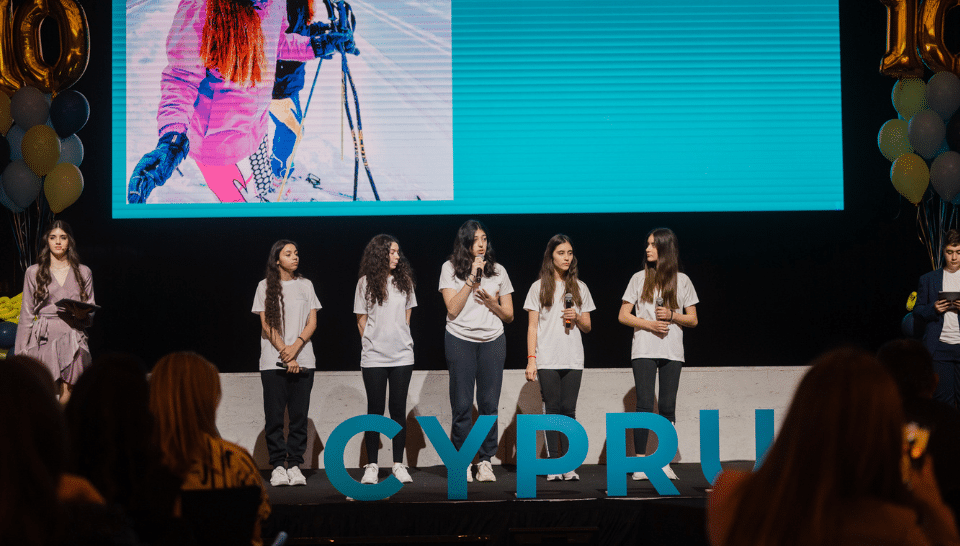 "SMELLOW", the student company from the Lyceum of Agios Georgios Lakatamia, took third place. The team created an odour and moisture absorbent as well as a moth repellent.
The product is made from expired coffee grounds and pencil shavings and is packaged in a cloth bag.
The members of the team are Nefeli Vassiliou, Sofoklis Vassiliou, Angelos Agathangelou, Elena Angelidis, Andreas Savvidis and Giorgos Psilogenis. The team was supported by their teachers Anna Maria Pavlou and Maria Filippou and their mentor Kyriakos Siakalli from CYTA.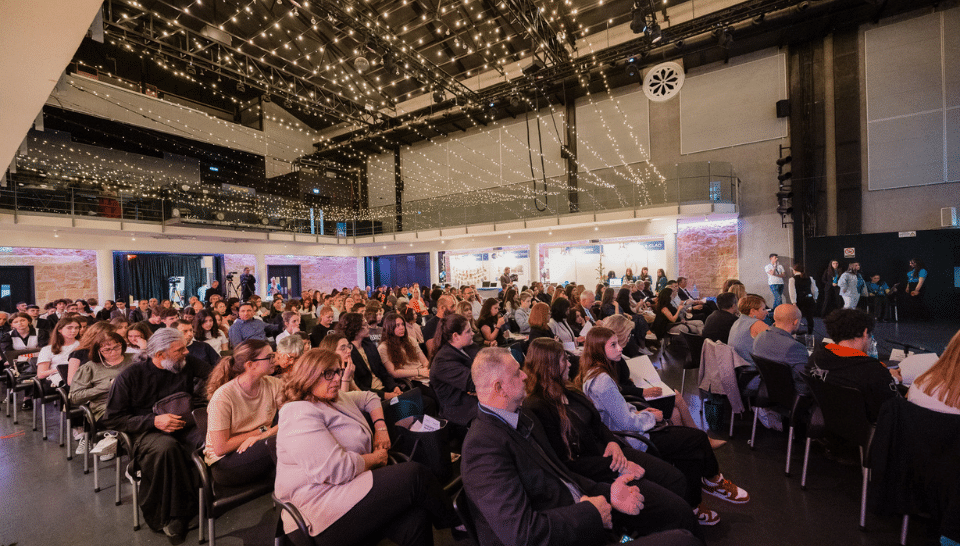 In addition to the main title "Business of the Year 2023" and the second and third-place awards, student companies received other special awards for their achievements in key areas of business activities.
The winners of the Special Signature Awards were:
Best Trade Show Booth 1: Golden Grains from Olympian High School
Best Trade Show Booth 2: Treenergy from Forum School
Best Logo: Unergy by IMS School
Social Responsibility: Aquafy from the English School
Best Branding and Digital Communication: Tails from the English School
Best Selling Product: Green and Glad from Lefkara High School
Best Annual Exhibition: HuskMusk from Foley's School
Phoenix Prize: Ecoscribbles from the Pascal English School in Larnaca
Best Promotional Video: ReuseMe from Arch. Makariou III High School – Dasoupoli
Most Innovative Product/Service: Swirls from Kykkou B' High School
Leadership Award: Andreas Christoforou – Freshies from G.C. School
During the event, for the first time, honorary awards were given to schools and teachers for their many years of participation in our organisation's programmes. Specifically, Olympian High School, Agios Georgios Lakatamias High School, Senior School, English School and G.C. School. Honorary plaques were also given to professors Fotini Matidou, Eleni Malla, Katerina Charalambous and Maria Eftihiou.
The Student Business programme is supported by PwC Cyprus, MetLife, ECOMMBX, University of Nicosia, Ministry of Energy, Trade and Industry, Research and Innovation Foundation and Ministry of Education, Sports and Youth.