In the wake of police raids on cannabis product shops, we look at what can be sold
With cannabidiol (CBD) shops popping up all over Cyprus and the police cracking down on them, questions have arisen over the legality of various cannabis products.
Speaking to the pharmaceutical services of the health ministry, the Cyprus Mail was informed that cannabidiol, especially the oil, is considered a controlled substance that can solely be sold by pharmacies and that all other sales were illegal.
Cannabidiol or CBD is an extract from the cannabis plant that claims to help pain and soreness, anxiety, depression and sleep problems. It is not like THC (Tetrahydrocannabinol), which is illegal in Cyprus and is the ingredient in marijuana that gets users high, and unlike THC would not register on a narcotest.
The law says: "In Cyprus, the pharmaceutical services of the Republic have in December 2016 categorised CBD as a pharmaceutical product."
It further stipulates that the products containing CBD and their sale need to first be approved by the pharmaceutical services of the health ministry.
"All CBD products should only be sold at pharmacies, since it is classed as a pharmaceutical product," said Elena Panayiotopoulou, the head of the pharmaceutical services.
Speaking In April, after police launched an inspection campaign of CBD shops, the drug squad's head Stelios Sergides reiterated that CBD products are registered as pharmaceuticals and their distribution is allowed only by pharmacists under a licence.
But what complicates matters is that in fact it is legal for other shops – but only under licence – to sell products which contain less than 0.2 per cent of CBD and THC. It is the potent CBD oil which is only allowed to be sold in pharmacies.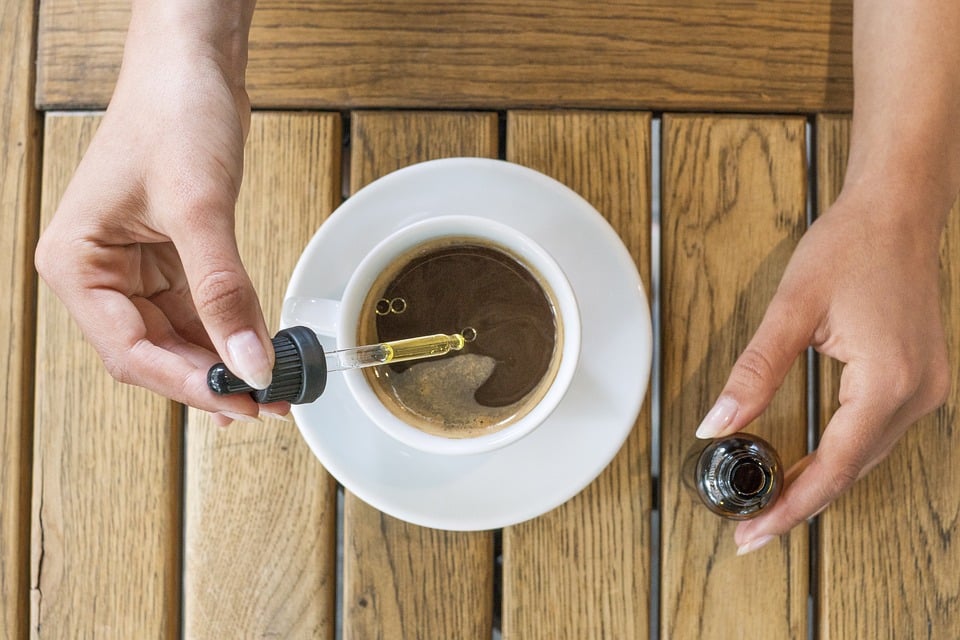 Panayiotopoulou said that the issue of finding the CBD shops is complicated, though a simple internet search shows that there are even online shops available in Cyprus, where people can order the products.
During April's raid police and inspectors from the health ministry checked two stores in Latsia and central Nicosia they said were selling CBD, THC, and HHC for which they did not have a licence.
HHC (hexahydrocannabinol) is synthesised from cannabidiol and appears to have broadly similar effects to THC, the main psychoactive substance in cannabis.
Panayiotopoulou said that THC above 0.2 per cent is illegal in Cyprus but higher doses can be prescribed to patients dealing with serious issues such as cancer, chronic pain, and other problems.
However, she added that even these prescriptions need to be signed off by the health minister.
Police and the health ministry confirmed at the time that to sell CBD products, a licence must be given by the pharmaceutical services. The health ministry said that the shops raided did not have the appropriate licensing.
As it was during the police raids, the products are generally seized by the authorities and taken for testing by the ministry officials to determine if the CBD they contained was more than 0.2 per cent.
Meanwhile, according to a 2018 law by the public health services, the government also established a maximum content of THC and CBD in food items.
The law says that the maximum quantities of the substances allowed are: 10mg/kg for edible oil products, 5mg/kg for edible seeds and flour, 0.2mg/kg for other foods and drinks, excluding soft drinks and non-alcoholic beverages, and 0.04mg/kg for soft drinks and non-alcoholic beverages.
Food business operators selling these products need to ensure that for each batch of each product that the THC percentage is below the acceptable limit, as stated in the national decree.
"This is achieved for each batch by performing analyses on a sufficient number of laboratory samples by an accredited laboratory using a reliable method. These samplings and analyses must also take into account the heterogeneity between the various varieties of industrial hemp in terms of THC and CBD content," the law said.