Decentralized finance (DeFi) and non-fungible tokens (NFTs) were the two major areas of excitement in the crypto space during the last bull market, as indicated by the respective successes of Uniswap (UNI) and ApeCoin (APE). However, Uniswap (UNI) and ApeCoin (APE) haven't looked so hot lately, while the fourth phase of TMS Network's (TMSN) token presale is heating up and the project has raised more than $6 million.
TMS Network (TMSN)
There are almost too many issues with traditional crypto exchanges to cover, but TMS Network (TMSN) is going to attempt to solve them all. While other exchanges have faced severe issues related to high fees and scalability, TMS Network (TMSN) will be built with long-term scalability in mind from the beginning, which means TMS Network (TMSN) can avoid hiccups along the road to mainstream success.
The use of the TMS Network (TMSN) token will also enable high levels of TMS Network (TMSN) community engagement, as the users of TMS Network (TMSN) can also be the owners and earn the fees that are generated by TMS Network (TMSN). Community engagement is key in crypto, so TMS Network (TMSN) is taking many steps to foster a sense of togetherness and provide tools for users to not only join TMS Network (TMSN) but also stick around.
Uniswap (UNI)
Uniswap (UNI), the most popular decentralized exchange by daily traded volume, is expanding its reach to the Polkadot ecosystem via Moonbeam, a smart contract platform that allows Ethereum-compatible applications to run on Polkadot. This was announced on May 17, after a governance proposal to deploy Uniswap (UNI) on Moonbeam was approved by the Uniswap (UNI) community with almost unanimous support.
Moonbeam is a parachain of Polkadot, which means it is a blockchain that connects to Polkadot's relay chain and benefits from its security and interoperability features. Moonbeam aims to provide a seamless developer experience for Ethereum projects like Uniswap (UNI) that want to migrate or integrate with Polkadot. By deploying Uniswap (UNI) on Moonbeam, users will be able to access the decentralized exchange and its liquidity pools from any parachain.
Uniswap (UNI) has also been exploring other networks and platforms, such as Binance Smart Chain and Polygon, to increase its scalability and user base. With its deployment on Moonbeam, Uniswap (UNI) will be able to tap into the growing Polkadot ecosystem and offer its users more choice and flexibility.
ApeCoin (APE)
ApeCoin (APE) is a token that aims to support the evolution of web3, especially in the fields of art, gaming, entertainment, and storytelling. It is the official token of Bored Ape Yacht Club, a collection of digital art featuring apes with different traits and accessories. ApeCoin (APE) holders can participate in the ApeCoin (APE) DAO, a decentralized organization that governs the ecosystem and decides on its future direction.
ApeCoin (APE) is based on the ERC-20 standard, which means ApeCoin (APE) runs on the Ethereum blockchain and can be stored in any compatible wallet. ApeCoin (APE) has a fixed supply of 368.6 million tokens, of which about 87% are currently in circulation.
The price of ApeCoin (APE) has fluctuated significantly since its launch in August 2021, reaching an all-time high of $27.51 in October 2021 and dropping to $3.48 as of May 2023. ApeCoin (APE) is traded on several exchanges, such as Coinbase, Binance, and Uniswap (UNI).
There is not a lot of news to report on with Uniswap (UNI) and ApeCoin (APE) these days, as these projects are becoming a bit stale after existing for a number of years. Those looking for a project that is still building and growing will want to look at TMS Network (TMSN), as its token sale is still happening right now.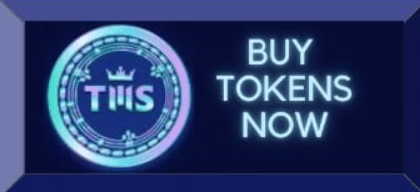 Presale: https://presale.tmsnetwork.io
Whitepaper: https://tmsnetwork.io/whitepaper.pdf
Website: https://tmsnetwork.io
Telegram: https://t.me/tmsnetworkio
Discord: https://discord.gg/njA95e7au6
---
DISCLAIMER – "Views Expressed Disclaimer: Views and opinions expressed are those of the authors and do not reflect the official position of any other author, agency, organization, employer or company, including NEO CYMED PUBLISHING LIMITED, which is the publishing company performing under the name Cyprus-Mail…more
---