The University of Nicosia hosted the Europe Regional Committee meeting of the Association of Commonwealth Universities (ACU) on May 19, 2023.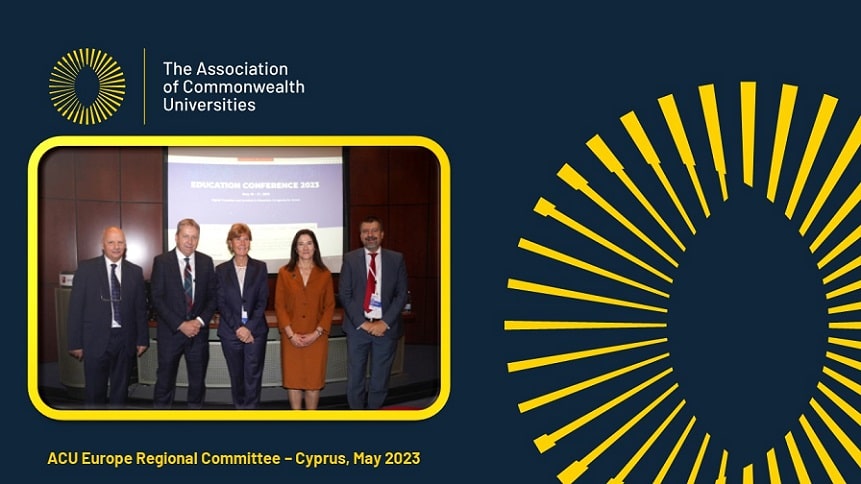 The meeting was chaired by Chair of the Committee, Sir Peter Mathieson, Vice-chancellor of the University of Edinburgh, and attended by ACU Chief Executive and Secretary General, Dr Joanna Newman, ACU Regional Engagement Manager, Dr Juliana Bertazzo, and other members of the Committee: Professor Philippos Pouyioutas – Rector of University of Nicosia, Professor Catherine Bachleda – Vice-chancellor of the University of Gibraltar, and Professor Alfred J Vella – Rector of the University of Malta. Other officials from ACU attended the meeting online.
Committee members discussed, among other topics, subjects pertaining to policy, networks and communities, ACU measures and Commonwealth scholarships.