Ciacco is poised to reclaim its title as the ultimate Italian cuisine destination in Protaras again this year.
With its unwavering focus on the triptych of pizza, pasta and cocktails, Ciacco is also set to become the go-to spot for refreshing and imaginative summer cocktails. The renowned restaurant on Protaras Avenue recently unveiled an upgraded menu of signature and classic cocktails, ensuring a memorable experience for guests this season.
Ciacco's revamped bar menu caters to diverse tastes, leaving no customer unsatisfied.
The exciting new additions include three variations of the legendary Negroni cocktail, specially crafted to cater to those seeking a sweeter, fluffier, or more aromatic twist on this beloved drink. In addition to the classic Negroni, guests can now indulge in the Negroni Bianco, the Negroni Rosa, or the Negroni Bergamotto.
Furthermore, the menu features the ever popular and refreshing Spritz – a perfect complement to your meal. Guests can choose from the classic Aperol Spritz, the tantalising Amaretto Spritz infused with a hint of lemon juice, the exotic Limoncino Spritz blended with coconut water and pineapple soda, and the timeless Hugo.
Ciacco's latest collection of signature cocktails, aptly named 'Divine Cocktails', draws inspiration from Dante's 'Inferno'. Last year, we learned Ciacco was a character who found himself in Hell due to his gluttony, as described by the Italian poet in his epic poem, 'The Divine Comedy'. The four Divine cocktails include the Inferno, a captivating combination of Campari and cherry soda, the Paradiso, featuring rum and pineapple soda, the Dante, boasting gin, honey syrup, and ginger syrup, and the Virgil, masterfully crafted with vanilla vodka and Passoa as the main ingredients.
The menu also presents a selection of popular and classic cocktails such as Daiquiri, Paloma, Mojito, Old Fashioned, Pornstar Martini, and Strawberry Margarita. Additionally, non-alcoholic cocktails are available for those who prefer a refreshing and alcohol-free option.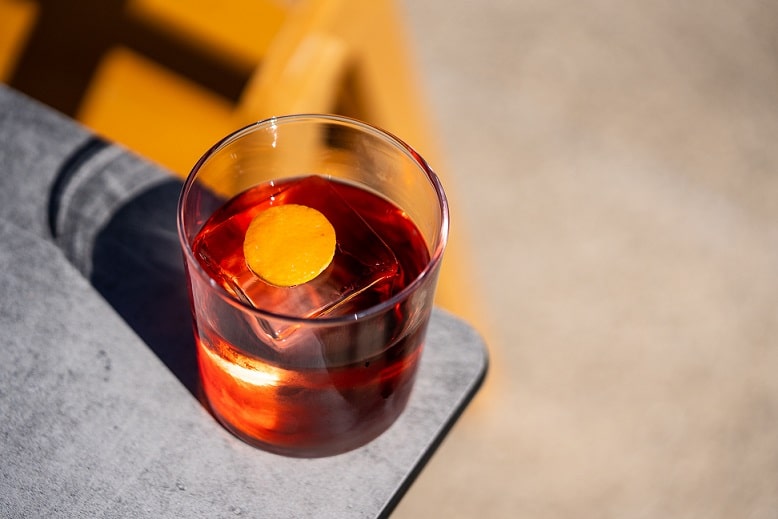 Alongside the revitalised list of signature and classic cocktails, Ciacco offers an array of exceptional Neapolitan pizza options that are sure to tantalise your taste buds.
From the timeless Margherita to the irresistible Quattro Formaggi, the fiery Diavola, the sophisticated Figura Prosciutto, the innovative Portobellini Florentine, and the tantalising Goat Cheese Broccoli and Burrata Zucchini pizza creations, all expertly baked in the traditional wood-fired oven. Additionally, Ciacco's menu includes mouthwatering Italian pasta dishes like Spaghetti alla Carbonara, Linguine di Gamberi, Rigatoni al Ragu Bolognese, Tagliatelle Ciacco, and Rigatoni Arrabiata, ensuring something to please every palate.
So… prepare to embark on a culinary journey like no other at Ciacco, where authentic Italian flavours blend seamlessly with imaginative cocktails, all set in the vibrant ambiance of Protaras.
Follow Ciacco on: