The Atlantica Hotels & Resorts Group, the largest hotel company in Cyprus and Greece with a portfolio of 50 hotels, is set to begin collaboration with Be Free Football and the Real Madrid Foundation, and to host the famous football training clinics during the summer of 2023, at Aphrodite Hills Resort.
From July 3 –August 11, 2023, boys and girls aged between 6-17 years old, will have the opportunity to take part in the unique football training programmes offered by the Football Coaches of the Real Madrid Foundation.
The training sessions will take place daily in three separate time slots, accommodating three different age groups, with the participation of a total of 75 children per day. Training will be held at the Geroskipou Municipal Stadium.
All participants will receive the specially-designed training kit, as well as the official Real Madrid Foundation uniform.
Train with the 'Real' Best!
An experience of a lifetime…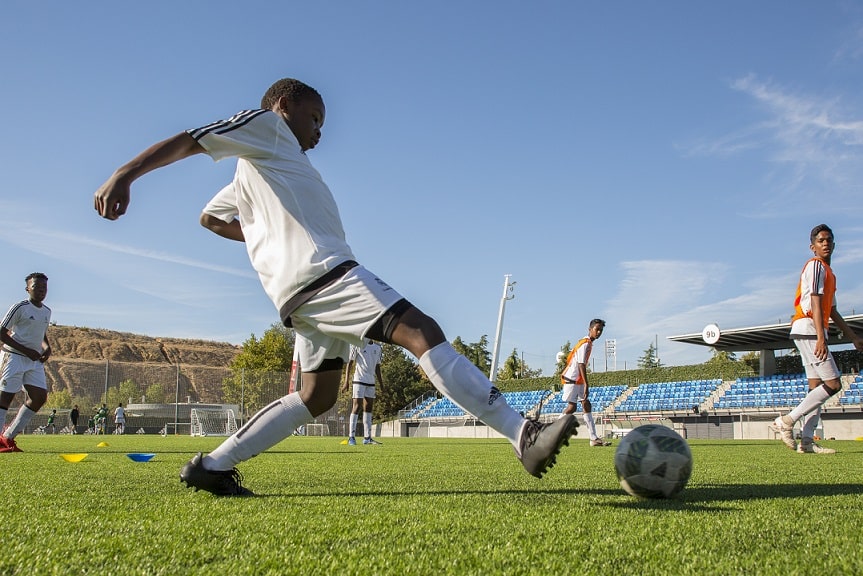 This collaboration offers young guests of Aphrodite Hills Resort, Atlantica Hotels & Resorts, as well as every child in Cyprus, the opportunity to develop and evolve their football skills through specialised training offered at international standards, and learning sports-related values.
Real Madrid Foundation Coaches, will undertake the training of the young athletes, giving them the opportunity to live the ultimate dream. Children will be able to play football, express their athletic potential to the maximum, reinforce their self-confidence and create new friendships through an active and fun experience – and always under the professional guidance of the 'Real' Best!
For more information and to make a booking: