Christina Shailas has worked for over a decade as an educational technologist for schools both in the United States and Cyprus
"Gear Education integrates technology to modernise education, maximising efficiency and allowing educational institutions to pay attention to what really matters: students' progress."
Christina Shailas was born and raised in New York City and holds a bachelor's degree from New York University (NYU) and a master's degree from Columbia University. For over a decade, she has worked as an educational technologist for schools both in the United States and Cyprus.
Christina, what exactly is Gear Education?
"Gear Education is a first-of-its-kind education technology (EdTech) firm based in Cyprus. We assist educational institutions, from K-12 to higher education, to develop strategies and implement technology while preparing educators, learners, and other personnel for seamless adoption. We are specialists in education platforms and have immense experience in improving school operations and the quality of teaching and learning."
How are your organisation's initiatives and products benefitting education overall?
"Gear Education is bringing leading EdTech companies to Cyprus, and in fact, is the island's first Google for Education partner. To get a sense of the global impact of just one of our products, Google Workspace for Education is used by more than 170 million students and educators. The benefits of technology-integrated classrooms are numerous, and swapping out heavy textbooks for devices is only one. An added value to enhancing teaching and learning, implementing 1-1 Apple iPad programmes and encouraging paperless classrooms, for example, has even allowed us to take part in contributing towards a greener environment.
"Gear Education integrates technology to modernise education, maximising efficiency and allowing educational institutions to pay attention to what really matters: students' progress. We equip educators with powerful tools and empower them to support their learners in a differentiated, collaborative, infinite, yet safe learning environment.
"With technology as their assistant, teachers can tailor to different learning paths and implement auditory and visual resources for learners to discover and demonstrate their understanding in a way that suits them best. Student learning can expand beyond the four walls of a classroom, guiding them to take charge of their learning and be exposed to different perspectives. Parents can have a window into the classroom too; they can communicate with teachers and other parents, creating a web of support. In the end, students acquire the lifelong learning skills needed to be successful in a connected and ever-changing world."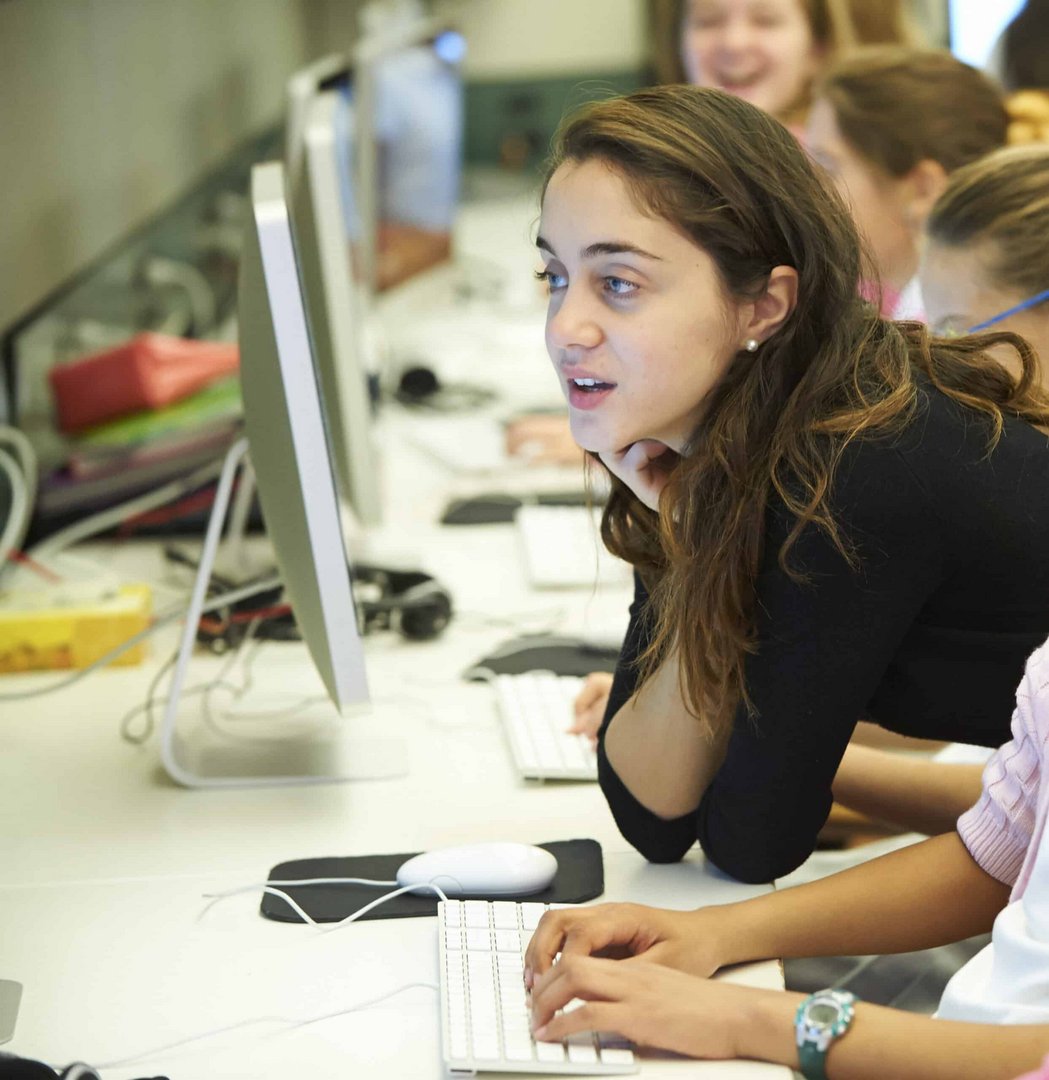 Why should educational institutions team up with Gear Education?
"Gear Education is passionate about implementing technology for educational purpose. We are eager to support educational institutions at any stage of their digital transformation and offer a range of services to assist with this, from comprehensive consulting, improved technology solutions, and professional training and support. Our expertise and partnerships with proven EdTech solutions differentiates us islandwide, assist our clients with informed decision-making saving them resources and time. Educational institutions that team up with Gear Education add unique value to teaching and learning, giving them a competitive edge."
How would you describe the future of education in Cyprus and its relationship with technology based on your own experience?
"Cyprus is going through a digital transformation, and education is no exception. While the pandemic brought an awakening for the need to be technology-ready, post-pandemic, educational institutions in Cyprus have begun to appreciate technology for the benefits it has on improving the quality of education. There has never been more interest, and many educational institutions in Cyprus are requesting consultation, implementation, and training. It is important that long-term planning and staff support are prioritised so the results can be effective for teaching and learning."
What are the priorities and future steps for your organisation over the next year?
"Our priorities are to diversify the EdTech tools available to the region, educate educational institutions on how technology can improve teaching and learning, and inspire as many teachers and students to enjoy using technology as a transformative tool. Gear Education wants to make a difference in education and will continue to expand its reach, supporting more educational institutions to implement technology successfully and experience the results with teaching efficiency and student success."
Why Cyprus?
"Gear Education is leading the way in transforming education through technology in Cyprus. According to a report published by the Statistical Service of Cyprus, the island has the most higher education graduates per head of population in the European Union. It is evident that significant emphasis is already placed on education, and so using our expertise in implementing technology to further improve this and better prepare the next generation of Cypriots is something we are very proud of."