Leptos Estates is thrilled to announce the release of Block 8, the newest addition to the Mandria Gardens development.
Nestled along the stunning seafront of Mandria in Paphos, the newly-unveilled Block 8 of Mandria Gardens sets a new standard for luxurious apartment living. This exceptional development offers a range of one and two-bedroom apartments, penthouses, and three-bedroom detached villas, providing residents with an exquisite coastal retreat.
The new block of apartments showcases our dedication to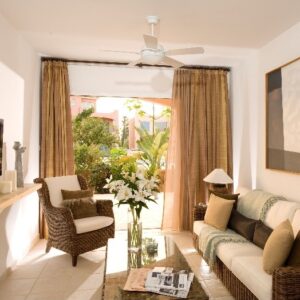 craftsmanship, architectural brilliance and attention to detail. Designed to cater for the discerning tastes of our esteemed residents, these apartments offer a harmonious blend of contemporary aesthetics and functionality.
From large, lagoon-style swimming pool and landscaped gardens, to light and airy residences in an environment second-to-none, Mandria Gardens transmits the unique and traditional side of Paphos, making this development an ideal investment for year-round enjoyment.
The design and architecture of Block 8 embraces the region's traditional styles, fixtures and finishes, creating a harmonious blend of authenticity and contemporary luxury. Leptos Estates has carefully chosen every detail to retain the charm and character of the area, ensuring a timeless appeal for both residents and visitors.
Among the highlights of this development is the private clubhouse exclusively reserved for residents. This exclusive facility offers a space for socialising and relaxation, further enhancing the community spirit and fostering connections among neighbours.
Meanwhile, Mandria Gardens is not only a haven for those seeking a serene coastal lifestyle, but also offers exceptional value for money, prices from only  €179,000 + VAT.
The development presents a fantastic opportunity for individuals looking to invest in property as a primary residence, secondary home, or a buy-to-let investment.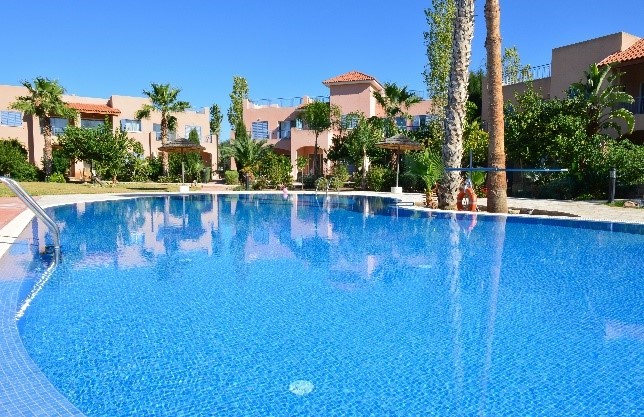 Leptos Mandria Gardens offers a beautiful and tranquil environment for visitors to relax and enjoy their stay. With the improved road infrastructure, travellers can conveniently reach this stunning destination and explore the surrounding attractions. The seamless connectivity provided by the new Paphos Airport road will not only save time and money for tourists, but also contribute to the overall appeal of Paphos as a prime tourist hotspot. Together, these developments will elevate the tourist experience and further enhance the value of Paphos as a sought-after destination.