Valentinos Polykarpou was appointed Chairman of the Board of Directors of TechIsland in March 2023, a position that involves giving strategic direction, overseeing initiatives, and fostering collaboration within the organisation and with external stakeholders
"Through our network and partnerships, we connect companies with relevant stakeholders, including government agencies, service providers, and potential collaborators."
"TechIsland is the largest tech association in Cyprus with over 260 members. It was founded in 2021 with the mission to transform Cyprus into a tech hub and a world-class destination for investors, talent, and entrepreneurs. As a non-profit organisation we work towards optimising the operating environment of the tech industry in Cyprus, bringing together stakeholders of all ranges and giving them a voice, improving the regulatory and legal framework to create better and more up to date conditions for the sector to grow and be competitive, providing guidance and education to our members and offering unique networking opportunities.
"As part of our work in the last two years, our partnership with Dealroom.com for the launch of the Cyprus Tech Ecosystem Platform, which maps and monitors the whole tech and innovation ecosystem, showcases the potential of the technology sector in Cyprus and globally.
"Moreover, TechIsland participated in the discussion and offered suggestions for the introduction of the new tax bill, which was approved by the House of Representatives in July 2022, within the framework of making Cyprus more attractive to talent and companies. This was a great step towards the vision of establishing Cyprus among the top tech destinations globally and brings both direct and indirect benefits to the economy of the country.
"Through TechIsland's members and initiatives we raised and donated a significant amount to support victims of the July 2021 wildfires, while last November we helped rebuild the Regional Primary School in Arakapas, an area that was heavily affected."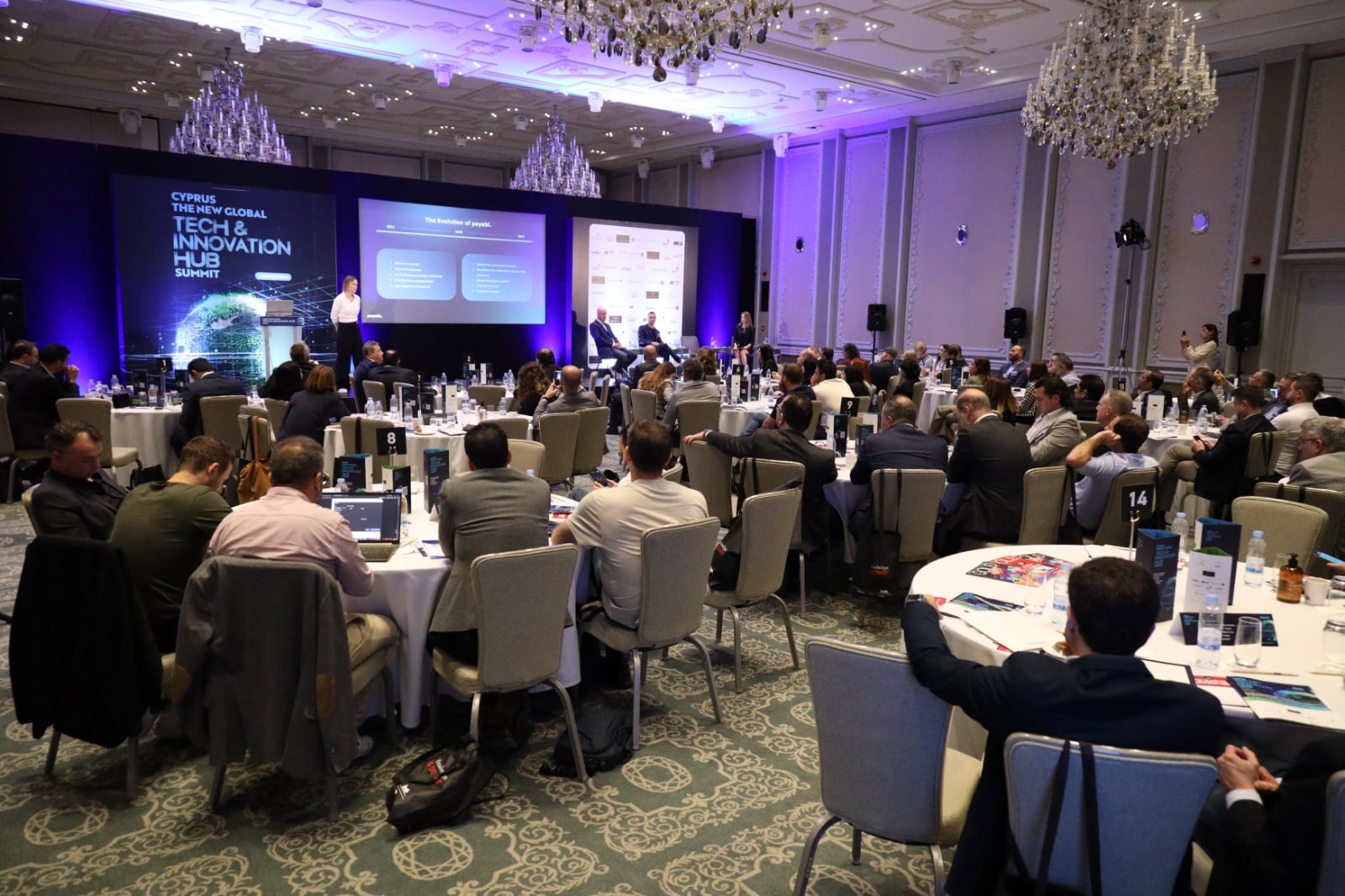 How is TechIsland enhancing the vision and supporting the government towards a more digital Cyprus?
"TechIsland's members are IT leaders who are paving the way to a more digital world. Coming to Cyprus, they bring together with them new technologies and innovative solutions that can be applied within the country. More importantly, by attracting world-class tech talent, these companies support the development of local expertise and help cultivate a tech culture that will strengthen productivity and efficiency and make the country more competitive and prosperous.
"Considering the growth that the IT sector has seen in the past 24 months, the potential is immense and with the right infrastructure Cyprus can become an international tech hub. The opportunity is here, and we as TechIsland are here to work together with the Government and all relevant stakeholders to fast-track digitalisation and build favourable conditions to achieve that goal."
How are TechIsland's initiatives benefiting businesses and the tech scene overall?
"TechIsland fosters a robust, inclusive, and interconnected community where technology companies actively contribute to vital discussions surrounding industry matters. By collaborating harmoniously, we aim to cultivate an expanding sector that benefits many other sectors of the local economy and Cyprus as a whole. To achieve this, we prioritise diversity by embracing members of various sizes, business models, and geographical reach. This approach ensures that our collective voice genuinely represents the wide-ranging interests within our community."
How is your organisation helping technology companies relocate to Cyprus?
"We actively support technology companies looking to relocate to Cyprus, by providing valuable information and guidance on the local business landscape and regulatory requirements. Through our network and partnerships, we connect companies with relevant stakeholders, including government agencies, service providers, and potential collaborators. Additionally, we help in navigating the relocation process, facilitating a smooth transition for companies seeking to establish a presence in Cyprus."
How would you describe the Cypriot technology sector based on your own experience?
"The Cypriot technology sector is both vibrant and dynamic, with significant potential for growth. The sector is characterised by a diverse range of talent, expertise, and entrepreneurial spirit. However, in terms of infrastructure there is still room for further development and collaboration.
"As Cyprus emerges as a flourishing technology hub, there are additional measures that can be undertaken to enhance its appeal further. This includes the improvement and modernisation of the existing naturalisation law to facilitate talent retention by tech companies. Additionally, addressing the pressing issues of affordable housing and expanding English language schools is crucial, as these pose significant challenges for employees and their families who are considering relocation to Cyprus. By implementing these initiatives, Cyprus can continue to cultivate a thriving and supportive ecosystem for the IT industry, attracting exceptional talent from across the globe."
Can you tell us more about the TechIsland Academy?
"The TechIsland Academy involves a series of monthly seminars and workshops designed specifically for members and their employees, aimed at providing valuable and relevant information on topics critical to the success of tech companies.
"The goal of the Academy is to help members stay informed and up to date on the latest developments in the industry and provide them with the knowledge and skills they need to be successful. The workshops will be led by experts in their field, who will provide attendees with hands-on training and practical knowledge that they can immediately apply to their work.
"Our most recent workshops touched upon crucial topics of interest, including the Cyprus international tax developments offering valuable information about transfer pricing and IP (Intellectual Property) structures in tech, including GDPR and its overall impact on tech companies."
What are the priorities of TechIsland for the next 12 months?
"In the next 12 months, TechIsland will focus on several exciting projects for which we have formed dedicated working groups to meet our objectives. Our key priorities remain: to improve the operating environment for tech companies and facilitate working and living in Cyprus for international talent and their family members.
"We aim to increase awareness of growth and opportunities in the tech and innovation sector and contribute to the development of the tech and innovation ecosystem in Cyprus, while supporting the efforts to promote it abroad. Also, as we firmly believe in a diverse and inclusive workforce, bridging the gender gap in IT is high on our agenda.
"Furthermore, in collaboration with Mercer, globally recognised for its vast employee compensation database, we are launching the Cyprus Tech Industry Salary and Workforce Survey, which is a much anticipated initiative that will shape the future of the industry.
"This year, we will also be hosting the first TechIsland Awards, to recognise and celebrate the achievements of leaders and companies in the local tech scene, as well as organising the 3rd TechIsland Summit, as part of the Reflect Festival, which brings together prominent government, technology, business, and thought leaders centred around the most prominent and relevant trends that are sparking, disrupting, and driving innovation today.
"We will also continue with our educational workshops, meet-ups and other networking events, as well as selected fundraising and development projects to support local society."