OPAP Cyprus congratulates for their outstanding effort our athletes and teams who took part in the recent Games of the Small States of Europe (GSSE), which took place in Malta over May 29-June 3, 2023. It also congratulates the National Olympic Committee (NOC) for putting together a tremendous delegation, which showcased our country with dignity, on and off the field.
The GSSE is a biennial multi-sport event, launched by the Republic of San Marino, and is organised by, and features, the National Olympic Committees of 10 European small states since 1985.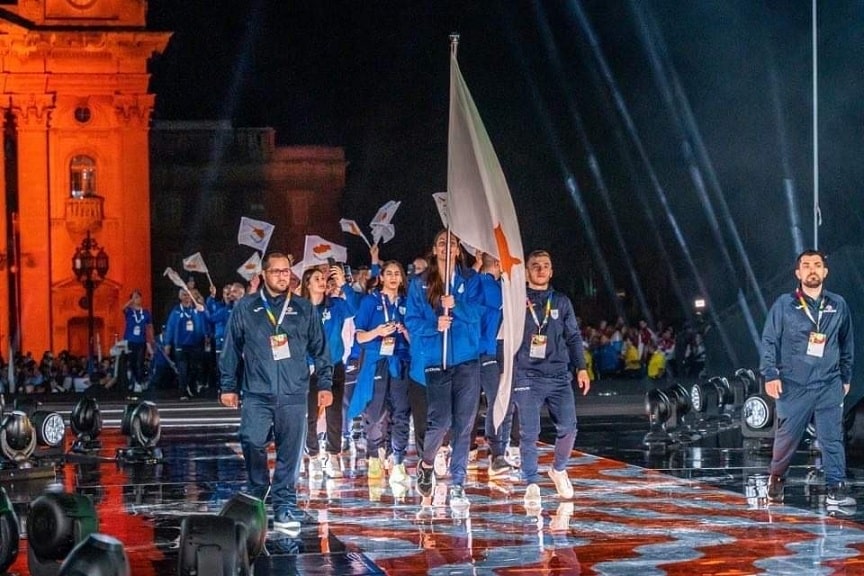 Respect for Olympic values, purity of effort and the provision of opportunities for the island's young athletes were key to upgrading the partnership between OPAP Cyprus and the NOC – and were confirmed once again in helming the delegation that participated in this year's Malta games.
The competitive presence of our athletes also confirmed that Cypriot sport has both a present and a future, setting expectations for impressive results at major sporting events to come – expectations that OPAP Cyprus has nurtured, via its support to gifted athletes both young and established.
OPAP Cyprus urges all our sportsmen and women to maintain their efforts, and always to maintain, beyond victories and distinctions, respect for beauty and truth, as praised in the Olympic Anthem by Costis Palamas, and as dictated by sport's authentic values. These are the values that shape the relationship of OPAP Cyprus with both the sporting world and the society of Cyprus in general.