Boltonshield is a cybersecurity company specialising in delivering comprehensive Offensive and Defensive Cybersecurity services
"Our team provides continuous monitoring services, leveraging advanced threat intelligence tools and techniques to detect and respond to potential security incidents in real-time."
Based in Switzerland, Boltonshield has an expansive, international outlook, seeking to help companies and organisations protect their assets and empower them to grow securely no matter where they are based around the globe.
"With a steadfast commitment to safeguarding digital assets, we combine cutting-edge technology, expert analysis, and industry best practices to provide unparalleled cybersecurity solutions," Ioannou said.
Boltonshield's initiatives benefit businesses by reducing the risk of cyber threats, enhancing business continuity, ensuring compliance, and fostering trust. By actively engaging in the tech scene, Boltonshield's contributes to the growth and development of the industry, supporting economic resilience and security in the digital era.
Enhanced Cybersecurity:
By providing offensive and defensive services, Boltonshield helps businesses strengthen their cybersecurity posture. By identifying vulnerabilities through penetration testing and proactive assessments, organisations can address weaknesses before they are exploited by cybercriminals. This proactive approach reduces the risk of breaches, data loss, and financial damage, ultimately protecting the reputation and trust of businesses in the digital landscape.
Business Continuity:
With the increasing dependence on digital infrastructure, uninterrupted business operations are critical. Boltonshield's comprehensive defensive services help organisations build robust defense mechanisms, ensuring resilience against cyber threats. By implementing advanced security solutions and incident response protocols, businesses can mitigate the impact of attacks, minimise downtime, and maintain continuous operations.
Compliance and Trust:
Compliance with data protection regulations is essential for businesses across industries. Boltonshield's expertise in navigating regulatory frameworks, such as GDPR and Swiss data protection laws, assists organisations in achieving and maintaining compliance. By adhering to legal obligations, businesses can establish trust with their customers, partners, and stakeholders, enhancing their reputation and credibility.
Economic Resilience:
Cybersecurity incidents can have severe financial repercussions for businesses. By proactively addressing vulnerabilities and implementing robust defenses, Boltonshield helps mitigate the financial impact of cyberattacks. By minimising the costs associated with data breaches, regulatory penalties, and reputational damage, businesses can allocate resources to other areas of growth, contributing to long-term economic resilience.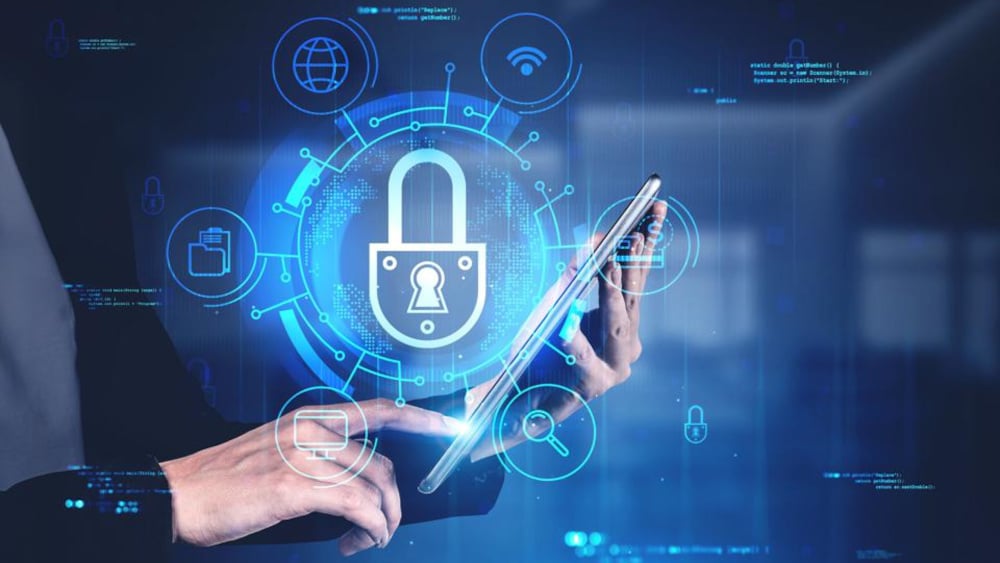 "Boltonshield provides a comprehensive and professional Cybersecurity as a Service (CSaaS) approach, designed to alleviate the burden of IT security management for companies," Ioannou told Cyprus 4.0. "Our CSaaS model encompasses a range of proactive and reactive measures to ensure robust protection of our clients' digital assets and critical systems."
How are your organisation's initiatives benefitting businesses and the tech scene overall?
"To begin, our team conducts a thorough Penetration Testing and Vulnerability Assessment of the company's IT infrastructure, meticulously analysing network architecture. This detailed evaluation allows us to identify potential vulnerabilities and areas of improvement, enabling us to develop a customised cybersecurity strategy tailored to the company's specific needs and risk profile.
How is your organisation helping companies manage their IT and Cyber Security needs?
"With a focus on proactive security, Boltonshield implements industry-leading security solutions by incorporating our SOC (Security Operations Centre). The integrated technologies are carefully selected and configured to align with the client's cybersecurity strategy and to ensure an effective monitoring and incident response by covering all aspects of an organisation, the user's behaviour, endpoints and the network traffic.
"Moreover, our team provides continuous monitoring services, leveraging advanced threat intelligence tools and techniques to detect and respond to potential security incidents in real-time. By constantly monitoring the evolving threat landscape, we stay vigilant against emerging risks, promptly alerting our clients to potential threats and providing immediate support and guidance in incident response and mitigation."
How would you describe Cyprus' technology sector based on your own experience?
"The Cypriot technological sector is becoming a dynamic and rapidly growing industry experiencing a remarkable transformation that has gained significant momentum in recent years. I believe that Cyprus has established an entrepreneurial ecosystem, and a hub for technology-driven initiatives and startups.
"However, I believe there is a huge gap between the government and the public sector when it comes to technology but even more in terms of security as we witnessed in recent events.
"The government should recognise the potential of the technology sector and focus on advancing the island's digital infrastructure and telecommunications and also offer incentives and support programmes to attract foreign investments and encourage local entrepreneurship."
What are your organisation's priorities over the next twelve months?
"For the next 12 months, we have outlined an ambitious roadmap to drive our expansion efforts and achieve substantial growth in both our customer base in Cyprus and the DACH region. Our primary focus will be on establishing strategic partnerships and building strong relationships with key stakeholders in these markets. Additionally, we will actively participate in prominent industry events, such as the Swiss Cyberstorm and the Global Cyber Conference, through sponsorship and active engagement.
"Furthermore, we are in parallel of our services building our own intellectual property in Cybersecurity an innovativ e and tailored solution to address evolving security challenges."